Free personalized radio that
plays the music you love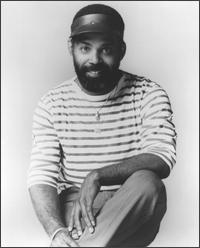 People who also like this
Combining a Philadelphia soul sound with a strong appreciation of
Marvin Gaye
, Maze featuring Frankie Beverly was among the top R&B acts of the late '70s and '80s. The distinctive Maze and its charismatic lead singer, founder, producer, and songwriter Beverly didn't have many pop hits, but they were extremely popular among soul and urban contemporary audiences and enjoyed at least six or seven gold albums. Beverly was born Howard Beverly in Philadelphia, PA, on December 6, 1946; he started calling himself Frankie after hearing Frankie Lymon & the Teenagers (a major doo wop group) when he was only nine years old in 1956. Before that, Beverly had been singing gospel in church, and it was
Lymon
who made him realize that he wanted to perform secular music. That isn't to say that Beverly's appreciation of gospel ever went away; the gospel influence remained when he was in his forties and fifties, but secular R&B would be his main focus. When Beverly was 12, he joined the Philly doo wop group
the Silhouettes
(who were known for their hit "Get a Job") and went on tour with them in 1959. Then, in the early '60s, he founded and led a short-lived doo wop/soul vocal group called the Blenders. After the Blenders' breakup, a 17-year-old Beverly founded another vocal group in 1963: the Butlers, who favored a Northern soul approach. The Butlers never became well-known nationally, although they did provide a few singles (including "The Sun's Message" and "She Tried to Kiss Me") and recorded for small, Philly based labels like Fairmount, Liberty Bell, and Guyden. The Butlers also recorded for Gamble Records, a small label that was named after producer/songwriter Kenny Gamble (who went on to co-own a huge R&B empire when he ran Philadelphia International Records with fellow Philadelphian
Leon Huff
in the '70s). It was in 1970 that Beverly founded the band that eventually came to be known as Maze Featuring Frankie Beverly. Originally, Maze went by Raw Soul; using that name, it recorded three singles for Philly's small Gregar label in the early '70s (one of which was a cover of bluesman
Taj Mahal
's "Today May Not Be Your Day"). Although Beverly was born and raised in Philly, he has been quoted as saying that he never thought of himself as part of the Philly sound, and while his band does have Philly influences, it didn't fit into either the Gamble & Huff/Philadelphia International school of Philly soul or the Thom Bell/Linda Creed school (which
the Delfonics
,
the Moments
, and
the Stylistics
were a part of). Further, Raw Soul's sound owed as much to
Marvin Gaye
and
the Isley Brothers
as it did to any of the soulsters who came out of Philly in the '60s or '70s.
Feeling out of place in his home town, Beverly moved Raw Soul to the San Francisco Bay Area in 1971. Raw Soul had been playing the San Francisco/Oakland scene for several years when Beverly's idol,
Marvin Gaye
, became aware of the band. Quite impressed by Beverly's singing and songwriting,
Gaye
sang Raw Soul's praises to Capitol and helped them land a deal with that major label in 1976. One thing
Gaye
didn't
like about Beverly's band was the name Raw Soul. The late soul giant insisted on a name change and after considering a few other names (including Karma and Charisma), Raw Soul officially became Maze Featuring Frankie Beverly in 1976. (The name Karma wouldn't have worked because an obscure, L.A.-based funk/jazz outfit called Karma was recording for A&M around 1976-1977).
Maze's self-titled debut album was released by Capitol in 1977; that album (which contains the hits "Happy Feelin's," "While I'm Alone," and "Lady of Magic") went gold and earned Maze an extremely devoted following. The band's 1977 lineup consisted of Beverly on lead vocals and rhythm guitar, Wayne Thomas on lead guitar, Sam Porter on keyboards, Ronald "Roame" Loary and McKinley "Bug" Williams on percussion and background vocals, and Joe Provost on drums. In 1978, Provost was replaced by Ahaguna G. Sun, formerly of a little-known soul/funk group called Sunbear; subsequently, Sun was replaced by Billy "Shoes" Johnson. There were other personnel changes along the way; keyboardist Phillip Woo (formerly of
Roy Ayers
' band Ubiquity) joined Maze in 1980, and Ron Smith was the guitarist who replaced Thomas. But regardless of who was coming or going, Maze always reflected Beverly's vision -- Beverly was to Maze what
George Clinton
was to
Parliament
/
Funkadelic
. 1978 saw the release of Maze's second album, Golden Time of Day, which contains the number-nine R&B hit "Workin' Together." Golden Time of Day went gold, as did 1979's Inspiration and 1980's Joy and Pain (the album that gave us the major hit "Southern Girl"). In the late '70s, Maze earned a reputation for having one of the best live shows in R&B and their first live album, Live in New Orleans (a two-LP set), came out in 1981. Another live double-LP, Live in Los Angeles, was released in 1986, which was the year after Maze's funky "Back in Stride" reached number one on Billboard's R&B singles chart and became their biggest hit ever.
In 1989, Maze left Capitol for Warner Bros. and recorded Silky Soul; the title track, an ode to
Marvin Gaye
, was a major hit. By that time, Maze was receiving a lot of attention from the rap world -- their recordings were being sampled extensively by hip-hoppers. In 1988, rapper Rob Base used the chorus of Maze's "Joy and Pain" on a single that had the same title -- unfortunately, Base did so without permission and Beverly threatened legal action. Maze didn't enjoy many hits in the '90s, although their live shows continued to be well-received by a very devoted fan base. ~ Alex Henderson, Rovi
full bio
Selected Discography
Similar Artists
Don't have a Pandora account? Sign up
Already have a Pandora account? Log In