Free personalized radio that
plays the music you love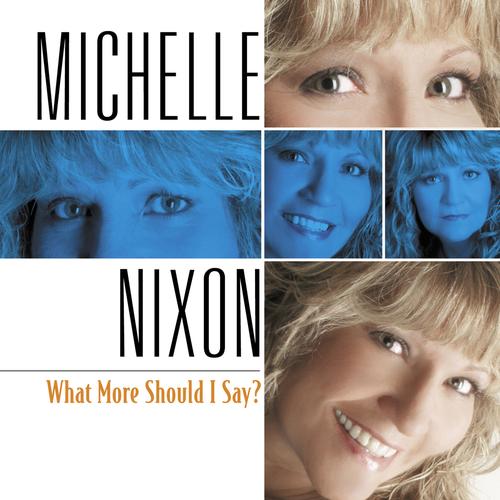 People who also like this
While Michelle Nixon has been an active participant in bluegrass circles for years, her career took an upward turn when she and her band, Drive, released It's My Turn on Pinecastle Records in 2003. Like a number of other female singer/songwriters on the bluegrass-country circuit, she has shown herself capable of reaching young listeners while retaining a healthy respect for tradition. "For Michelle Nixon," wrote Joe Ross in Country Review, "bluegrass is a meaningful music that has remained real. She sings it because she loves it." Nixon also gives top billing to her band, Drive, acknowledging that making good music is a family-style partnership. "Well, without drive in your bluegrass," Nixon told Bluegrass Music Profiles Magazine, "I feel it is quite boring and that is something we feel we have -- so what better name than Drive?"
Nixon was born Michelle Denice Thurston in Goochland, VA, in the late '70s. By the age of 14, she was already singing gospel and country with a number of Virginia-based groups including the Silver Dollar Band. Nixon built her own vocal style by following in the footsteps of country music queens like
Loretta Lynn
and
Emmylou Harris
. In 1990 and 1991, she was named Female Vocalist of Virginia, and in 1992, Nixon provided harmony for bluegrass singer Malcolm Pully. She also began to work on her instrumental skills, learning bass and piano, and played in the Slate River Band with her husband for ten years. Her first real break, however, came in 1998 when she joined Local Exchange as one of the group's lead singers. "Today's wonderful female vocalists are, in my opinion, the big story of bluegrass in the '90s," wrote Bluegrass Unlimited. "Michelle Nixon could start taking her place among them."
In 2002 Nixon formed Drive, a band whose current makeup includes banjoist Jason Davis, mandolinist Jamie Harper, bassist Adam Seale, and guitarist Patrick Robertson. In 2003 Nixon and Drive recorded their debut for Pinecastle, It's My Turn, a well-received collection of contemporary bluegrass songs and instrumentals. "This CD has a classic bluegrass sound mixed with the sounds of the new bluegrass movement," wrote Rikks Revues. "The harmonies are enticing, the music is compelling, and the music is slick and pure." Nixon followed with a solo album in 2004, By Request, an album featuring both originals and older favorites by Carter Stanley and others. In 2005, Michelle Nixon & Drive released their sophomore effort, What More Should I Say? "We are very proud of this project, what more should I say?" Nixon joked in a publicity release. "No, seriously, we are just thrilled with this CD because we feel it truly captures our DRIVE!"
Michelle is married to Nick Nixon, and when she is not on the road, she is busy raising children and running a hair salon next to her home. "Yep," she told Bluegrass Music Profiles Magazine, "I'm the singing hairstylist. My clients say they know when I am not feeling so well because I do not sing to them." ~ Ronnie D. Lankford, Jr.
full bio
Selected Discography
Similar Artists
Don't have a Pandora account? Sign up
Already have a Pandora account? Log In