Free personalized radio that
plays the music you love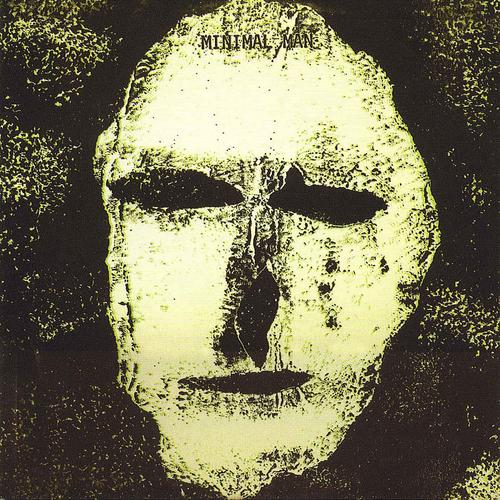 People who also like this
It's too easily the case that so many artists who came out of the late-'70s punk uproar -- and those of the other parallel scenes already coalescing at that time -- aren't as readily remembered or appreciated because they couldn't be specifically pigeonholed. Such was the case with Californian Patrick Miller, aka Minimal Man, whose recorded work throughout the '80s spanned everything from white noise to calm, ambient reflections, scattered among a variety of labels. Born in Glendale in 1952, Miller, originally a student in art and design, moved to San Francisco in the late '70s, thoroughly exploring both film and music. He soon found friends and collaborators via the Subterranean label, notably including members of
Tuxedomoon
, and under the Minimal Man guise -- what Miller described once as a character who had "everything against him…rather than fixing a problem the correct way, he would make up his own delusions to get by" -- he began regularly performing what one critic called "antimusic" -- aggressive keyboards, shouted vocals, and the use of tapes almost made him a one-person equivalent to
Throbbing Gristle
, as captured on the debut live single "He Who Falls"/"She Was a Visitor" in 1980.
By the time of the first full album, The Shroud Of, the band was more or less a trio, with Miller -- who specifically preferred and encouraged a rotating rather than permanent membership with his band -- joined by flute/sax/bass player Andrew Baumer and drummer Liliam Hart, along with a slew of guests. A second self-released single, "Two Little Skeletons"/"Tired Death," arrived in 1983, while the following year saw a slightly more conventional release in the form of sophomore album Safari, with Miller and Baumer joined by Blaise Smith on guitar and John Serell on drums. Shortly after this, Miller followed the example of
Tuxedomoon
and relocated to Europe, where the remaining Minimal Man albums were recorded and released. The fairly brutal Sex with God was the first in 1985 on the Dossier label, with Miller joined this time by Blaise Smith and Kristin Oppenheim on various instruments; an excerpted and perhaps remixed EP reduction of the album, simply called Minimal Man, appeared later that year on Fundamental. Miller then moved to the Play It Again Sam label in Brussels, which released Slave Lullabyes the following year, featuring
Tuxedomoon
members Peter Principle and Luc Van Lieshout among the many performers. The Mock Honeymoon EP appeared in 1987, also featuring Principle and Van Lieshout, while 1988 brought the final two Minimal Man albums.
Hunger Is All She's Ever Known continued the Principle/Van Lieshout partnership (as well as that with keyboardist/drummer Ludo Camberlin, also a veteran since Slave Lullabyes), while Pure, released on the LD label in Belgium, was an interesting reinterpretation of early recordings by Miller from his late-'70s San Francisco days, with Van Lieshout and guitarist Gerry Vergult providing new parts. Miller moved back to the United States in the early '90s, battling a variety of personal demons, particularly drug abuse, and setting aside music to create more art, he finally settled down in Southern California again, doing set-dresser work in Hollywood. After contracting hepatitis C, Miller passed away in December 2003; he is survived by family and friends. In 2004, the LTM label, via its Boutique sub-imprint, reissued The Shroud Of on CD for the first time, perhaps signaling a further overall reissue of Miller's often unique, striking work. ~ Ned Raggett, Rovi
full bio
Selected Discography
Similar Artists
Don't have a Pandora account? Sign up
Already have a Pandora account? Log In