Free personalized radio that
plays the music you love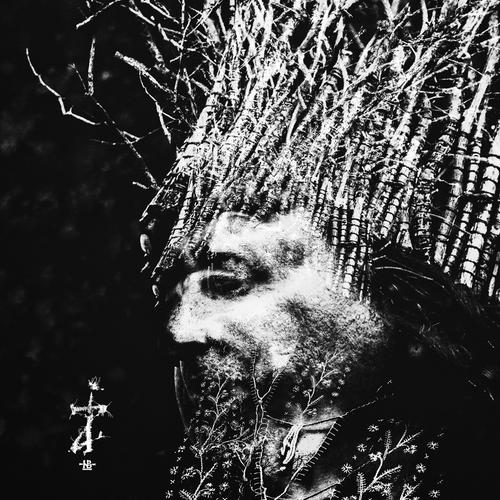 People who also like this
Following in the footsteps of Sweden's
Bathory
, who were among the first European groups to utilize their own national legends as inspiration for their songwriting themes (Norse and Viking tradition, in their case), Negura Bunget combine Romanian history and folklore into a mystical sonic adventure, quite literally inspired by their homeland of Transylvania. Formed in 1995 by Hupogrammos Disciple (vocals, guitar, keyboards) and Negru (drums, xylophone) under the name Wiccan Rede, the group recorded their first demo, appropriately entitled "From Transylvania Forest" at Bucharest's Magic Sound Studios, with the help of keyboard player Aiwazz Valah Disciple. After adopting the Negura Bunget name the following year, the group began performing regularly and recorded their full-length debut, Zirnindu-Sä in October 1996 -- all the while delving ever deeper into elements of their ancestral ideology in order to concoct a unique black metal perspective. The Sala Molksa EP followed two years later, after which bassist Vampir and keyboard player Daniel (replacing Aiwazz) joined the band's live performance lineup. Third album Maiastru Sfelnic emerged in the year 2000, and led to extended touring engagements and a new deal with Italy's Code 666 label. The 'N Crugu Bradului LP arrived in 2002 and counted new guitarist Sol Faur Spurcatu and bassist Ursu among its fold. The album, nearly an hour in length, contained only four tracks (all conceptually oriented around the number four and its place in the order of nature, the universe, and even the expansion of consciousness. It built on the band's critical reputation and attracted the more progressively oriented metal and post-rock fans. Negura Bunget followed it with the Inarborat Kosmos EP and undertook extensive touring, previewing material for what would become its magnum opus during the first decade of the new century. OM, issued in 2006 on Code 666, confounded and excited fans with its construction and ambition. Weaving noise, raw and atmospheric black metal, folk metal, and progressive sounds both industrial and ambient in an hour-long suite -- artificially divided into tracks -- it was regarded by metal critics as one of the year's best albums. They undertook a European tour in the spring of 2007, played more 40 concerts throughout Europe, and played another one in the late fall. After a short break, they toured the European festival circuit again during the latter half of 2008, performing at Wacken OpenAir, Summerbreeze, Artmania Festival, Kaltenbach Open Air, Rockmania Festival, and Paalisare Rock Fest. It was during this period that drummer Negru began a side project, called
Din Brad
. The band splintered into two factions in 2009. Negru kept the band's name and began recording with the first of several lineups, while Hupogrammos and Sol Faur formed
Dordeduh
. Before that break, however, they finished Măiestrit, a re-interpretation of their original album Măiastru Sfetnic. It was released by Prophecy Productions in January 2010, followed by Vîrstele Pămîntului, which was released by Code666 in March. The newer lineup under Negru undertook extensive touring throughout the spring and summer, and after a brief break, went out again in the fall. They played 72 shows that year in addition to releasing two albums.
In 2011, Negura Bunget's 15th anniversary was marked by a flurry of intense release and concert activity: The live DVD, Focul Viu, was released. It was recorded and documented in Bucharest during January 2008 and featured the classic trio lineup with backing musicians. It was followed by the Poarta de Dincolo EP (their final work for Code 666). They toured Romania and Europe throughout the rest of the year. The band played its first Canadian and American tours in the spring of 2012 and toured Europe again in the summer. That same year, Negru's
Din Brad
issued its debut album, Dor.
Afte more extensive road work and a short break, the EP Gînd A-Prins appeared in the fall of 2013 and was followed over the next year with even more pervasive touring. The band issued TĂU, the first part in their "Transilvanian Trilogy" in 2015. An elaborate production, it included a 72-page booklet, and some pressings contained a bonus disc. It set them up for a second North American tour as well as festival headline performances in Europe over the summer. They re-entered the studio in early 2016, and emerged with ZI, the second volume in the Transylvanian Trilogy. It was released in September of 2016. ~ Eduardo Rivadavia
full bio
Selected Discography
Similar Artists
Don't have a Pandora account? Sign up
Already have a Pandora account? Log In