Personalise
Select and create your own stations by artist, song, or genre. Thumbs up or thumbs down tracks to tune-in your musical taste. Add variety and shuffle your stations to hear more of your favourites.
Discover
Find new artists and songs you'll love as you listen to your stations. Follow friends to keep track of the music they like. Add your favourites directly to your stations or bookmark them for future reference.
Everywhere
Get your music on the web or on mobile. And soon you'll find us on other devices for the home and for auto. So no matter where you are, Pandora lets you stay connected.
Get to know Pandora on web and mobile
Station Features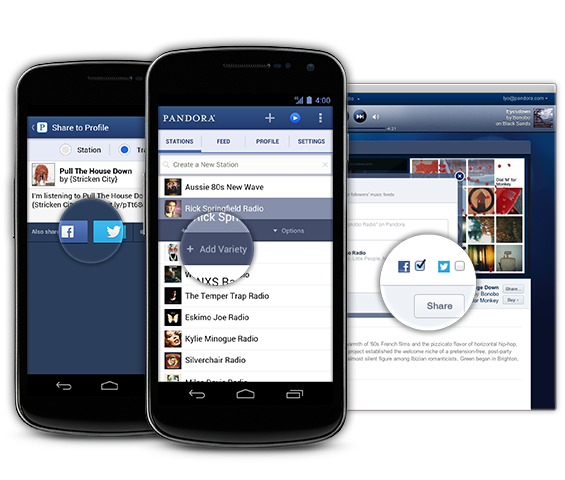 Create personalised mixtapes by selecting your favorite artists, songs, or genres
Add variety and shuffle your stations to listen to more of your selections
Use Facebook, Twitter, and e-mail to share your music with others
Now Playing Screen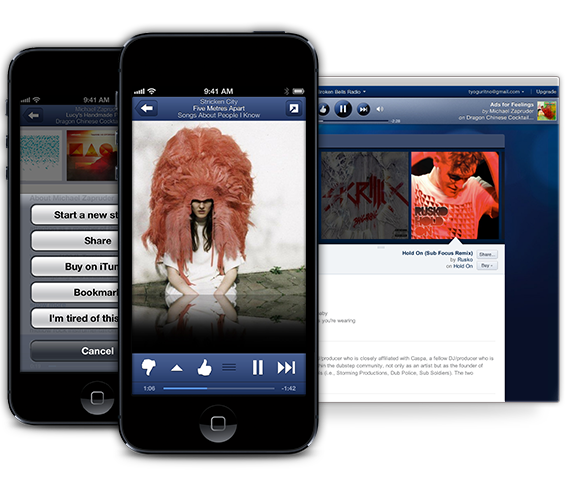 Use your thumbs to personalise your stations
Instantly rate, bookmark, and buy song tracks
Get access to artist biographies and discographies
Real-Time Music Feed
Find and follow friends on Pandora
Like the stations, artists, and songs others are listening to
Discover and add new music directly to your station list
Your Profile Page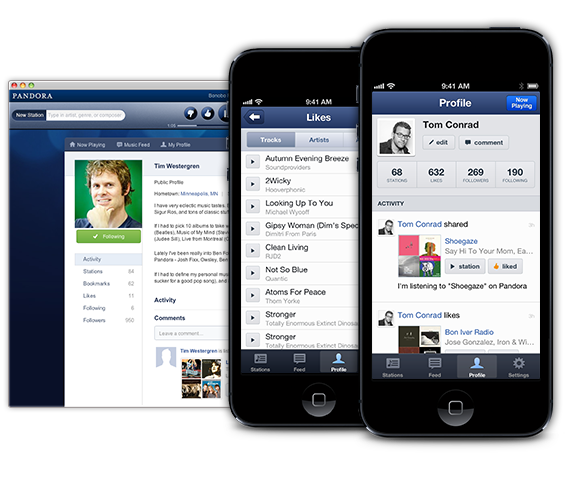 See your listening activity and social connections all in one place
Re-discover artists, songs, and stations you've liked
Comment on your music and edit your selections