Free personalized radio that
plays the music you love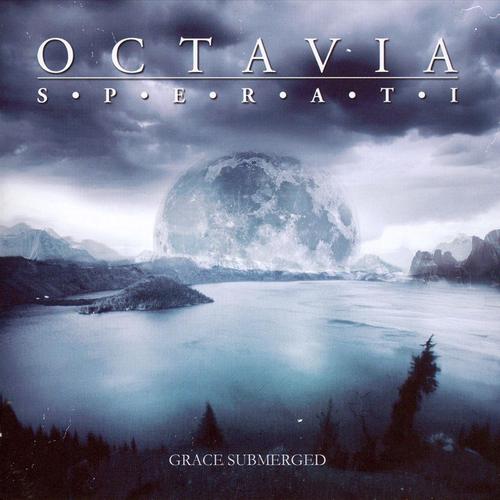 People who also like this
Octavia Sperati are a rarity: an all-female band that some listeners have categorized as doom metal. But it would be a mistake to think of the Norwegian outfit as a female version of
YOB
,
Grief
, or
Saint Vitus
; truth be told, their aggressive yet melodic material is really somewhere between goth metal and goth rock. Octavia Sperati do have some
Black Sabbath
influence -- and
Sabbath
, of course, have been a huge influence on the doom metal/stoner rock field.
Being
Sabbath
-influenced seems almost obligatory among doom and stoner bands, but a band doesn't have to have a doom or stoner orientation to be
Sabbath
-influenced. For Octavia Sperati, the
Sabbath
influence asserts itself in the guitar and bass playing rather than the vocals; in terms of vocal style, lead singer Silje Wergeland has much more in common with
Black Tape for a Blue Girl
and
Diva Destruction
(both of which are goth rock acts with female singers) than she does with
Ozzy Osbourne
or -- for that matter -- the vocalists who have been a part of popular doom and stoner bands like
Eyehategod
,
Orange Goblin
, and
Goatsnake
. Apart from the
Sabbath
influence, Octavia Sperati don't inspire comparisons to any of those bands. Somewhat more accurate metal comparisons for Octavia Sperati might include Italy's Lifend and Greece's
Astarte
, both of which have the goth element and include female vocalists. But unlike Lifend or
Astarte
, Octavia Sperati are not part of either death metal or black metal -- and Wergeland favors an ethereal vocal style, not the sort of growls and rasps one associates with extreme metal. So the Lifend and
Astarte
comparisons, although valid in some respects, are not perfect comparisons by any means.
Octavia Sperati were formed in Bergen, Norway, in early 2000, when Trine Johansen (bass) got together with Bodil Myklebust (guitar), Gyri S. Losnegaard (guitar), and lead vocalist Wergeland (who, like many Scandinavian rockers, has no problem singing in perfect English). The thing they lacked at that point was a drummer, and Horgh (a member of
Hypocrisy
and former member of
Immortal
and
Grimfist
) referred them to his drummer girlfriend, Silje Royseth. In 2001, Tone Midtgaard became Octavia Sperati's main keyboardist; before Midtgaard's arrival, Wergeland had been playing all of the keyboards in addition to singing lead. In 2001 drummer Royseth departed, and was replaced by Hege Larsen (who had been with the Norwegian band Östblokk).
The following year, Octavia Sperati recorded a self-financed demo titled Guilty, and they enjoyed some financial support from the Norwegian government when they did some more recording in October 2003. Octavia Sperati continued to record in 2004, when they signed with Candlelight Records -- and those 2003 and 2004 recordings ended up on their debut album, Winter Enclosure (whose producers include Herbrand Larsen and Arve Isdal, both known for their contributions to Norwegian black metal/death metal band
Enslaved
). Candlelight (a British label with an office in the Philadelphia suburbs) released Winter Enclosure in Europe in May 2005 and in the United States in June 2005. ~ Alex Henderson
full bio
Similar Artists
Don't have a Pandora account? Sign up
Already have a Pandora account? Log In