Free personalized radio that
plays the music you love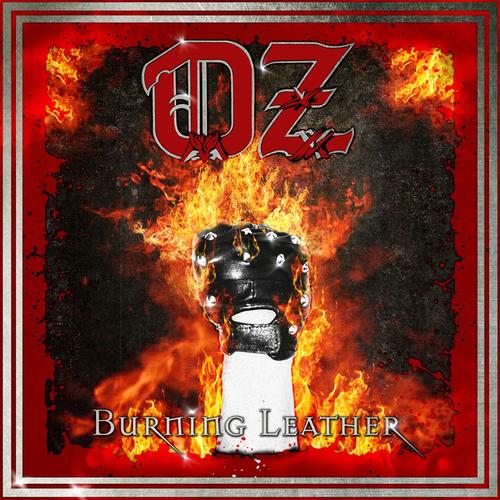 People who also like this
Finland's first foray into the international heavy metal arena -- at least the first one hailed by critics and fans alike -- Oz's 1983 LP, Fire in the Brain, unfortunately proved to be a one-time case of capturing lightning in a bottle for a band whose career was otherwise mired in personnel issues and terribly inconsistent music. Although the group was originally founded in 1977, in the small Finnish burg of Nakkila, around vocalist the Oz (real name Eero Hämälainen), its slow rise from utter obscurity to normal everyday obscurity would go largely undocumented until 1982, when a spotty debut album entitled HM Heroes (really more hard rock than proper heavy metal) was released by Swedish independent Tyfon Grammofon.
By then, Oz's lineup was completed by guitarist Kari Elo, bassist Tauno Vajavaara, and drummer Mark Ruffneck (aka Pekka Mark), but only the latter would remain with Oz a year later, when they delivered their aforementioned masterstroke, Fire in the Brain, featuring Pekka, lead singer Ape De Martini (real name Tapani Anselm), guitarists Speedy Foxx and Spooky Wolff (Jurki Taipele), and bassist Jay C. Blade (aka Jukka Homi, ex-Sarcofagus). Miraculously, the record saw Oz reborn as a fire-breathing modern metal ensemble significantly inspired by the raw spirit of the New Wave of British Heavy Metal, and, on a little-known trivia note, its endearingly kitsch cover (as well as that of subsequent single, "Turn the Cross Upside Down") was designed by future
Bathory
mastermind Quorthon, whose father owned the band's label!
Unfortunately, the same mysterious alchemy that had transformed Oz into unlikely contenders immediately returned them to the dishonorable station from whence they came (well, virtually), and subsequent albums like 1984's III Warning and 1986's Decibel Storm (both cut following a relocation to Stockholm) were marked as much by creative stagnation as they were by aesthetic decline -- i.e., the band totally sold out to c**k rock. Their fans were not amused and abandoned the band in droves, leading to a breakup and/or hiatus (depending on who was asked) that lasted until 1991, when De Martini and Ruffneck convened a new, mostly Swedish-born Oz lineup, rounded out by guitarist Michael Lundholm, bassist Fredrik Thörnblom, and keyboard player Jörgen Schelander, to record a fifth and final long-player named Roll the Dice. They shouldn't have bothered, as this album, too, flopped both critically and commercially, only adding to the mercurial brilliance of Fire in the Brain's existence amid such an unremarkable career. ~ Eduardo Rivadavia
full bio
Similar Artists
Don't have a Pandora account? Sign up
Already have a Pandora account? Log In