Free personalized radio that
plays the music you love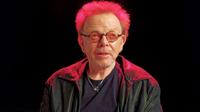 People who also like this
Paul Williams remains one of America's best recognized all-purpose celebrities in the '70s and '80s -- while plenty of folks are aware that he was a songwriter, vocalist, and instrumentalist, he also acted in movies and television, was a frequent guest on leading talk shows (he appeared on The Tonight Show with Johnny Carson over a dozen times), competed on game shows of all sorts, and was as likely to pop up in a Planet of the Apes sequel as he was to write a hit song. But if music was just one of Williams' career paths at the height of his fame, it proved to be the most enduring, and it was his music that won him an Oscar, a Grammy, and a Golden Globe.
Paul Williams was born September 19, 1940, in Omaha, Nebraska. Williams' father died in an auto accident when Paul was just 13, and the young man soon relocated to Long Beach, California, where he was raised by his aunt. Williams developed a passion for both music and acting, and began appearing in school theater productions as well as local talent shows. A medical condition stunted Williams' growth, preventing him from becoming taller than five feet, two inches, and at one point he considered a career as a jockey. But his love of the stage won out, and Williams did regional theater in Albuquerque, New Mexico before returning to California and joining a repertory theater company, Studio 58. Williams hoped to break into the movies, but despite landing a plum role in Tony Richardson's 1965 cult favorite The Loved One, his career in Hollywood didn't take off right away.
After a spell as a comedy writer penning gags for
Mort Sahl
, Williams teamed up with songwriter
Biff Rose
, providing lyrics for
Rose
's melodies, and the two enjoyed a windfall when
Tiny Tim
recorded their song "Fill Your Heart." The tune ended up on the B-side of
Tim
's smash single "Tiptoe Through the Tulips," and after getting his foot in the door of the music business, Williams formed a band with his brother Mentor Williams called
the Holy Mackerel
. The group scored a deal with Reprise Records, but its sole self-titled album was a commercial disappointment, and Williams set out on a solo career as he worked on his songwriting. Williams cut his first solo album for Reprise, 1970's Someday Man, but it fared no better than the
Holy Mackerel
album. It was when Williams landed a job as a staff songwriter at A&M Records that his career finally started to click; working with
Roger Nichols
, his co-writer on Someday Man, he penned "Out in the Country," which became a major hit for
Three Dog Night
, and the group had major chart success with two other Williams tunes, "Just an Old Fashioned Love Song" and "The Family of Man." And a tune Williams and
Nichols
wrote for a bank commercial enjoyed an impressive second life when
the Carpenters
cut "We've Only Just Begun" and it became a massive chart success.
In 1971, as his run of songwriting hits grew, A&M released Williams' second solo album, Just an Old Fashioned Love Song; in October 1971, Williams appeared on The Tonight Show with Johnny Carson, and Carson was so taken with Williams' quick wit and mixture of arrogance and self-depreciation that he became a frequent guest on the show, eventually appearing 14 times. Williams' new visibility helped kick-start his acting career; he was cast in a supporting role as an orangutan in 1973's Battle for the Planet of the Apes, and in 1974 he did double duty on Brian DePalma's cult classic Phantom of the Paradise, composing songs for the film and playing sinister rock & roll mogul Swan. Williams also earned an Oscar nomination for writing the song "Nice to Be Around" for the movie Cinderella Liberty, a Song of the Year nomination after
Helen Reddy
cut "You and Me Against the World," and in 1976 he was nominated for Academy Awards for his compositions for the films Bugsy Malone and A Star Is Born, taking home an Oscar for the love theme from A Star is Born, "Evergreen." (The song also brought him a Golden Globe and a Grammy.) While all this was happening, Williams somehow found time to cut five more albums for A&M: Life Goes On (1972), A Little Bit of Love (1974), Here Comes Inspiration (1974), Ordinary Fool (1975), and A Little on the Windy Side (1979).
Between his songwriting work and his acting gigs in everything from the TV shows The Odd Couple and The Love Boat (he also co-wrote the theme song for the latter) to the movie Smokey and the Bandit, Williams was seemingly everywhere, and in 1979 he won another Grammy (as well as another Oscar nomination) for the song "The Rainbow Connection," written for The Muppet Movie. Williams worked for
Muppets
creator Jim Henson again when he wrote songs for the 1981 TV special Emmet Otter's Jug Band Christmas and for the 1992 film The Muppet Christmas Carol. However, by the mid-'80s, Williams' career had gone into a major slump; by his own admission, he had developed a serious addiction to drugs and alcohol during his years in the spotlight, and it wasn't until 1990 that he got clean and sober and began rebuilding his life and career. Williams is now an advocate for recovery, having become a certified drug rehabilitation counselor and authoring the book Gratitude and Trust with Tracey Jackson.
In the 1990s, Williams made his way back into acting and music, doing voice work in animated cartoons and taking on a recurring role on the daytime drama The Bold and the Beautiful, while also writing a pair of hits for country acts
Diamond Rio
("You're Gone") and
Neal McCoy
("Party On"). In 1999, Williams recorded his first new album in 20 years, Back to Love Again, and also wrote the music and lyrics for a stage musical based on the TV show Happy Days. In 2006, Williams collaborated with Jake Shears and Babydaddy of the group
Scissor Sisters
, co-writing the song "Almost Sorry" for the deluxe edition of their 2006 album, Ta-Dah. The year 2011 saw the release of Paul Williams: Still Alive, a documentary in which filmmaker Stephen Kessler, a Williams fan in his youth, tracks down his former hero and has a hard time accepting that the older, wiser, and sober Paul is a happier man than the all-media star of the '70s. And in 2013, Williams scored his biggest hit in decades when he was invited to contribute to
Daft Punk
's smash hit album Random Access Memories, writing lyrics and singing on the tracks "Touch" and "Beyond."
In addition to his work as a songwriter and performer, Williams is also the president and director of ASCAP (American Society of Composers, Authors, and Publishers), one of America's leading performing rights organizations, and is an outspoken advocate for the rights of songwriters and artists in the digital age. ~ Mark Deming
full bio
Selected Discography
Similar Artists
Don't have a Pandora account? Sign up
Already have a Pandora account? Log In