Free personalized radio that
plays the music you love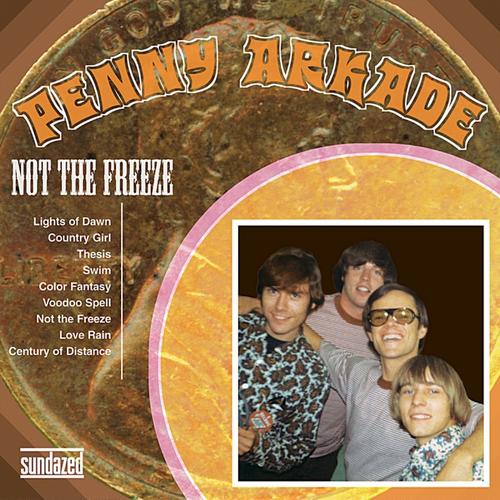 People who also like this
The Penny Arkade never released any records during their brief existence, and their history has been muddied by the release of much of their material on rare albums credited to one of the band's singer/songwriters (using a pseudonym, no less). The obscurity and confusion is unfortunate, as they were actually quite a good Southern Californian folk-rock-psychedelic band, much like
Buffalo Springfield
at times, and at others like a tougher
Monkees
.
The Monkees
connection is explained, in part, by the production of their studio sides by
Mike Nesmith
, who was in the Monkees at the time.
The nucleus of the Penny Arkade was comprised of singer/songwriters Craig Smith and Chris Ducey. The pair of them recorded as the duo Chris & Craig, who put out a rare single on Capitol in 1966. They had met
Nesmith
earlier in New York and when
Nesmith
was becoming successful with the Monkees, he produced Smith and Ducey's new band, the Penny Arkade, which also included Don Glut on bass and Bobby Donaho on drums.
Nesmith
recorded quite a bit of material with the band around 1967, with an eye to using the recordings to get them a contract. They couldn't get a deal, however, and broke up without releasing anything.
Craig Smith had experienced some success as a songwriter covered by other artists, with the Monkees recording "Salesman,"
Andy Williams
"Holly," and
Glen Campbell
"Country Girl." With those royalties, he embarked on travels around the globe and when he returned to the States, those who'd known him thought he'd gotten way weirder. That's supported by the spooky tone of the solo recordings he did in the early '70s, which are somewhat reminiscent of the acid folk of artists like
Skip Spence
. In the early '70s, he combined some early-'70s solo recordings with about an album's worth of old unreleased Penny Arkade tracks for two LPs, Apache and Inca. Both were credited to Maitreya Kali, the name Smith was now using for himself, and released in such small quantities that they were essentially vanity pressings.
The Penny Arkade material on the Maitreya Kali albums is actually pretty good and worthy of more attention than many would think given their total obscurity. While not as good as
Buffalo Springfield
(and pretty derivative of
Buffalo Springfield
), songs like "Color Fantasy," "Swim," "Lights of Dawn," and "Knot the Freize" (sic) evoke some of the
Springfield
's better aspects. Particularly ambitious was the 12-minute "Knot the Freize" (sic), the Penny Arkade's own "Broken Arrow" perhaps, as it's a suite of several different songs. There was also their version of "Country Girl," which was pretty and tuneful countrified folk-rock.
The Maitreya Kali albums, and hence the Penny Arkade (who are not credited in any way on the Maitreya Kali LPs), were unknown even to many fanatical 1960s rock collectors. However, those albums, and hence a good amount of Penny Arkade material, were restored to easy availability when they were reissued as a two-CD set on the Normal/Shadoks label. While Smith's post-'70s activities remain mysterious, bassist Don Glut became an independent horror/science fiction filmmaker and Chris Ducey did a mid-'70s solo album for Warner Bros. ~ Richie Unterberger
full bio
Selected Discography
Similar Artists
Don't have a Pandora account? Sign up
Already have a Pandora account? Log In