Free personalized radio that
plays the music you love
People who also like this
In the 1970s, Peter Allen gained recognition both as a composer of romantic ballads such as "I Honestly Love You" and "Don't Cry Out Loud," and, contrastingly, as a flamboyant stage performer. He learned to play the piano and began entertaining people at the pub in his small Australian hometown when he was still a child. By 1959, he was in Sydney, where he became a last-minute replacement in a duo appearing on the television show Australian Bandstand with guitarist and singer
Chris Bell
. The act was successful and the two became known as
the Allen Brothers
. In the early '60s, they had an Australian hit with "My Secret" and toured the Far East. They were appearing at a hotel in Hong Kong in the spring of 1964 when
Judy Garland
saw them and was impressed. She got them bookings and brought them to London, where they were her opening act. She also introduced Allen to her daughter,
Liza Minnelli
, and the two became engaged. The Allen Brothers made their American debut at the Diplomat Hotel in Miami in December 1964, then moved to New York. For the rest of the '60s, they appeared in clubs around the U.S., notably at the various Playboy Clubs. After a lengthy engagement, Allen and
Minnelli
married on March 3, 1967.
During the late '60s, Allen became involved in the Greenwich Village music and theater scene, and grew disenchanted with the more conventional show business world represented by his professional partner and his wife. He and
Minnelli
separated during the holiday season of 1969 (though they were not divorced until July 24, 1974), and
the Allen Brothers
broke up in the spring of 1970. On June 24, 1970, Allen played his first show as a solo act at the Bitter End nightclub in Greenwich Village. He wrote songs for the Off-Off-Broadway La Mama Theatre Company, and made his Broadway debut on January 12, 1971, in Soon, a rock opera that played only three performances.
Allen became interested in the trend toward introspective singer/songwriters in the early '70s, and in writing more commercial music. Employed as a staff writer at Metromedia Records, he co-wrote "Jennifer" with
Carole Bayer Sager
. The song was sung in the TV movie Getting Together by
Bobby Sherman
, who recorded it for Metromedia, and it became a Top 40 hit in the fall of 1971. Metromedia then commissioned Allen to record his own album, and he released Peter Allen in 1971, followed in 1972 by Tenterfield Saddler. Performers on New York's club circuit began to sing songs from his albums, and he returned to performing himself with an appearance at the popular nightspot Reno Sweeney's in 1973. In 1974, he and
Jeff Barry
wrote "I Honestly Love You," a sad ballad that was recorded by
Olivia Newton-John
and became number one hit in October. With that, Allen was signed to A&M Records, releasing his third album, Continental American. In 1976 came Taught by Experts, which featured "The More I See You," an easy listening chart entry.
The introspective style of much of Allen's music was increasingly contrasted with his bold performing style, and in 1977, A&M issued a double-live LP, It Is Time for Peter Allen, that showed off his concert work. Back in Australia, his recording of the frothy "I Go to Rio" (co-written with Adrienne Anderson) topped the charts. In the U.S., he made a cameo appearance in the movie musical Sgt. Pepper's Lonely Hearts Club Band in the summer of 1978. That fall,
Melissa Manchester
scored a Top Ten hit with another of his ballads, "Don't Cry Out Loud" (co-written with
Carole Bayer Sager
). His version of the song was featured on his fourth A&M album, I Could Have Been a Sailor, which became his first LP to reach the charts in 1979. Early in the year,
Pablo Cruise
scored an American chart entry with "I Go to Rio," and
Rita Coolidge
reached the Top 40 with a more typical Allen-
Sager
ballad, "I'd Rather Leave While I'm in Love," at the end of the year. Meanwhile, Allen took his stage act to Broadway, appearing in his own show, Up in One, More Than a Concert. His fifth A&M album, Bi-Coastal, appeared at the end of 1980 and was another chart LP, with a single, "Fly Away," also reaching the pop charts. In 1981, Allen headlined at Radio City Music Hall, where he danced with the Rockettes and rode a camel during "I Go to Rio."
When
Carole Bayer Sager
sat down with
Burt Bacharach
and
Christopher Cross
to write a theme song for the film comedy Arthur, she recalled a phrase from an unrecorded song she and Allen had written years earlier: "When you get caught between the moon and New York City." It became part of the chorus of "Arthur's Theme (Best That You Can Do)," which topped the charts for
Cross
in the fall of 1981 and won Allen and his fellow songwriters the Academy Award for best song.
Allen toured North America before returning to Radio City Music Hall in September 1982. Switching to Arista Records, he released Not the Boy Next Door in early 1983; it made the charts and spawned three adult contemporary chart entries, "You Haven't Heard the Last of Me," "Once Before I Go," and "You and Me (We Wanted It All)." Allen continued to tour extensively, returning to New York for a run of sold-out performances at Carnegie Hall in September 1984 that were recorded for the 1985 Arista album Captured Live at Carnegie Hall. During the shows, Allen performed several numbers from the musical he was writing, Legs Diamond. Four years passed before the show was produced on Broadway, but Allen opened in it on December 26, 1988; it ran only 64 performances, but a cast album was recorded and released on RCA, which also issued Allen's final album, Making Every Moment Count (1990). He died of complications from AIDS in 1992. ~ William Ruhlmann
full bio
Selected Discography
x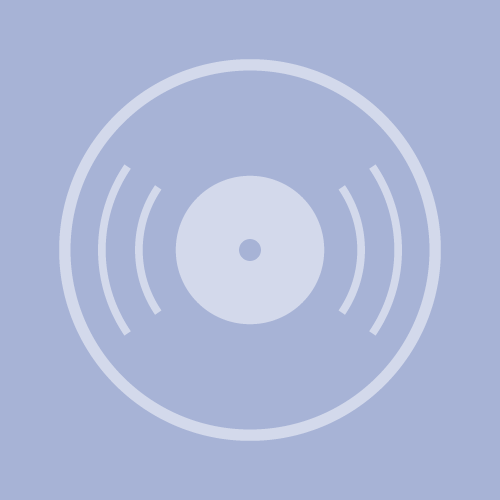 Track List:
Legs Diamond (Original Broadway Cast Recording)
Similar Artists
Don't have a Pandora account? Sign up
Already have a Pandora account? Log In