Free personalized radio that
plays the music you love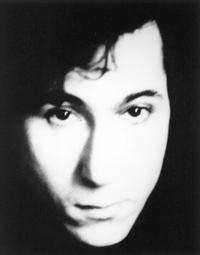 People who also like this
British synthesizer player and composer Richard Barbieri has been a noteworthy figure in progressive and art rock circles since his mid-'70s debut as a member of new wave pioneers
Japan
. His innovative keyboard textures and synthesizer programming played a significant role in shaping the group's sound, and established Barbieri as a sought-after collaborator, leading to work with
Ryuichi Sakamoto
,
Robert Fripp
,
Roedelius
, and numerous others. Since
Japan
's 1982 breakup, Barbieri has continued to collaborate with his ex-bandmates (particularly Steve Jansen and
Mick Karn
) on additional projects, and his work with
Steven Wilson
's band
No-Man
in 1992 led to Barbieri joining
Wilson
's other main band,
Porcupine Tree
. Barbieri has also recorded solo albums and composed music for films.
Richard Barbieri co-founded
Japan
in 1974 along with guitarist/vocalist
David Sylvian
, drummer Steve Jansen, and bassist
Mick Karn
. Eventually joined by guitarist Rob Dean, the group made its debut in 1978 with the rough yet arty glam-inspired post-punk album Adolescent Sex, quickly followed by the slightly funkier Obscure Alternatives that same year. Neither album charted in the group's home nation, but were successful in the band's namesake country, where they continued to have a significant following. Released in 1979, Quiet Life signaled a shift toward synth pop and new wave, and was the group's first hit album in the U.K., while 1980's Gentlemen Take Polaroids and 1981's Tin Drum were even bigger successes, with the latter spawning several hit singles and remaining on the charts for a year. The group disbanded at the height of its popularity due to musical and personal differences, performing its final concert in Nagoya, Japan at the end of 1982.
Japan
's posthumous live album Oil on Canvas, released in 1983, was their highest-charting album, reaching number five on the U.K. charts.
Following
Japan
's dissolution, Barbieri continued collaborating with his former band's members, contributing keyboards to solo albums and live performances by
David Sylvian
and
Mick Karn
. He began a long-term, fruitful collaboration with another ex-bandmate, Steve Jansen, in 1984, recording the experimental, mostly instrumental synth pop album Worlds in a Small Room in Tokyo and releasing it under the name Jansen/Barbieri the following year. The duo released a much poppier album called Catch the Fall under the name the Dolphin Brothers in 1987; they returned to the name Jansen/Barbieri in 1991 with the more abstract Stories Across Borders. Near the end of the '80s, Barbieri reunited with
Karn
,
Sylvian
, and Jansen under the name
Rain Tree Crow
. The group's self-titled album, released in 1991, was an extention of
Japan
's sound as well as the individual members' projects, adding jazz, ambient, and world music influences to the group's arty new wave sound. The group disbanded, again due to creative differences, but Jansen, Barbieri, and
Karn
remained frequent collaborators, releasing numerous albums on their own Medium Productions label, beginning with 1993's Beginning to Melt. The trio also worked with
Steven Wilson
's group
No-Man
in 1992, which led to Barbieri joining
Wilson
's progressive rock band
Porcupine Tree
full-time the following year. Barbieri and
No-Man
vocalist
Tim Bowness
released an album titled Flame in 1994, and Barbieri formed Indigo Falls, a duo with his wife, Suzanne Barbieri, resulting in a self-titled album in 1996.
Porcupine Tree
took up much of Barbieri's time throughout the '90s and 2000s; the group's sound shifted from ambient and psychedelic space rock during the early and mid-'90s to a more accessible alternative rock sound around the late '90s, and finally toward progressive metal during the early 2000s. The latter era proved to be the group's most commercially successful; 2007's Fear of a Blank Planet and 2009's The Incident were well-received, charting in numerous countries across the globe. The group went on indefinite hiatus in 2010, but stated a desire to re-form in the future. Barbieri, having released solo albums on Kscope (home to many
Wilson
/
Porcupine Tree
-related projects), continued his association with the label, collaborating with
Marillion
frontman
Steve Hogarth
on 2012's Not the Weapon But the Hand. The duo released a limited mini-album titled Arc Light the following year, and Kscope gave the album a wider release in 2014. Although Jansen and Barbieri had not released music together since the early 2000s, Kscope began reissuing some of their out of print Medium Productions releases in 2015, beginning with Lumen (a recording of the duo's only live performance from 1996, previously only available as a rare cassette) and the 1995 studio album Stone to Flesh. ~ Paul Simpson
full bio
Similar Artists
Don't have a Pandora account? Sign up
Already have a Pandora account? Log In