Free personalized radio that
plays the music you love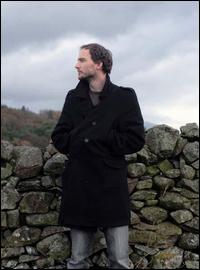 People who also like this
Following the death of his wife Louise in 2004, the Lancashire, England-born musician, photographer, and writer Richard Skelton founded the Sustain-Release private press in commemoration of her life. His shimmering, raw, and cathartic fusion of string-laden ambient classical music and meditative, rustic folk was also deeply inspired by the landscape of the West Pennine Moors. The decaying woodland, abandoned, ruinous farmhouses, harsh, open terrain, and life-giving river Yarrow acted as a form of sanctuary in the wake of his loss. From 2005 onwards, limited runs of Skelton's timeless and wholly instrumental recordings were issued on the label under different pseudonyms. Heidika,
A Broken Consort
, Harlassen,
Carousell
, Riftmusic, and Clouwbeck each acted as signifiers of his differing approaches to recording, but were also loaded with private meaning. He referred to his output on Sustain-Release as being "a posthumous collaboration", acknowledging the regular incorporation of his late wife's artwork and photography into the handmade packaging of the discs.
By the release of 2008's Marking Time -- the first music issued under his own name -- Skelton had spent years visiting the Lancastrian moors of Anglezarke and Rivington, studying the topography of the area and allowing it to infiltrate his methods of performance and composition. In ritualistic fashion, he tended to make field recordings in specific locations and play them back at daybreak through speakers on different parts of the moorland. Additionally, his leaving of instruments within the woodland overnight before bringing them back to his home studio -- with foliage tucked into the bridge and pieces of bone or wood for use as plectra -- was not an uncommon occurrence. Eventually, as a way of repaying the land for the inspiration and sense of renewal it had provided, Skelton would bury and hide his recordings and poetry amongst the heather and bracken.
It was 2009's ambitious and absorbing Landings that represented a full realization of Skelton's sound and ethos. Pieces such as "Noon Hill Wood" and "Green Withins Brook" were laced with such irrepressible honesty, conviction, and understated drama that the album demanded nothing less than the listener's full attention. Multiple layers of mournful bowed strings, droning concertina, and sparse piano and guitar were tinged with electronic processing to create the audio accompaniment to Skelton's Landings diary blog and subsequent book.
While Sustain-Release morphed from a label into a permanent archive at the turn of the decade, its final release -- a 20-disc boxed set entitled *SKURA -- collated all of its output from 2005-2011. He had founded Corbel Stone Press with Autumn Richardson (aka Autumn Grieve) as an outlet for their poetry and music in late 2009. While Richardson had previously collaborated with Skelton on the May 2009
Carousell
release Black Swallow & Other Songs, by the end of 2010 the pair were married. Visits to Ulpha, Cumbria inspired them to release 2011's Wolf Notes under the moniker *AR, while a spell living on the west coast of Ireland informed a 2012 double-solo album from Skelton entitled Verse of Birds.~James Wilkinson
full bio
Selected Discography
Similar Artists
Don't have a Pandora account? Sign up
Already have a Pandora account? Log In