Free personalized radio that
plays the music you love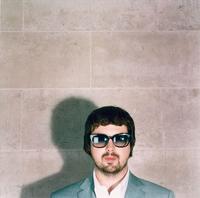 People who also like this
British producer Richard X was one of the progenitors of the b**tard pop phenomenon of the early 2000s and a significant contributor to electronic dance-pop of that decade, parlaying the notoriety he gained for a series of underground mash-ups -- released under the alias
Girls on Top
-- into a recording contract and a successful career as a mainstream record producer and remixer. His productions typically feature icy, synthesized electro-pop combined with soulful vocal hooks, an aesthetic established in his early bootleg singles, each of which layered the a cappella from an American R&B hit over an '80s synth pop or electro instrumental, and which were regarded as having an unusual degree of musical sensitivity and compositional elegance within the novelty-prone, concept-over-execution world of b**tard pop.
X, whose real name is Richard Phillips (apparently his nom du disque came about due to a misinterpreted postcard signature), has generally maintained secrecy about his life and background, other than that he hails from the town of Whalley, near Blackburn in Lancashire. He recorded the two
Girls on Top
7"s in his north London flat and released them covertly in limited runs on his own Black Melody label. The first, released in January 2001, combined
Whitney Houston
with
Kraftwerk
to create "I Wanna Dance with Numbers" and layered
TLC
's "No Scrubs" over
the Human League
's "Being Boiled" (which X has called his "all-time favorite track") for "Being Scrubbed"; the second came out that August and paired
the Normal
's "Warm Leatherette" with
Missy Elliott
's "She's a B**ch" (for "Warm B**ch") and mashed
Adina Howard
's "Freak Like Me" against "Are Friends Electric?" by
Gary Numan
's
Tubeway Army
("We Don't Give a Damn About Our Friends"). Both were featured as singles of the week in NME and helped to ignite the nascent bootleg craze -- but it was the flip side of that second single, the intoxicatingly incongruous
Howard
/
Numan
mash-up, which kick-started X's career. It garnered such attention and acclaim that a commercial release seemed inevitable, but the rights were denied to license
Howard
's original vocal, so Island Records paired X with their up-and-coming teenaged pop act
Sugababes
to record a new version closely mimicking the original. The result, at first dubbed "Are Freaks Electric?" and then simply retitled "Freak Like Me," debuted in April of 2002 at number one on the U.K. charts -- the first
Sugababes
single to reach that position. A year later -- no longer confined to creating illegitimate, vinyl-only releases in his apartment, but backed by a major-label contract on Virgin Records -- X teamed up with the "manufactured" pop group
Liberty X
(no relation) for the similarly concocted "Being Nobody," which matched up "Being Boiled" (again) with a resung version of
Chaka Khan
's "Ain't Nobody" -- this time making number three on the charts.
Both of these tracks were included on the rather awkwardly titled album Richard X Presents His X-Factor, Vol. 1 (the former in a new version, rendering it a remix of a cover of a mash-up), along with collaborations with
Kelis
(the number eight single "Finest Dreams"),
Jarvis Cocker
(dueting with a
Mazzy Star
sample on "Into You"),
Tiga
,
Javine
,
Annie
,
Caron Wheeler
of
Soul II Soul
, and Deborah Evans-Strickland of
the Flying Lizards
. X described it as "imaginary pop music" -- an exploration of what he dreamed pop could be -- and indeed it provided a unique vision of the pop universe, bringing together artists new and old with a blend of sampled, re-created, and newly produced material that bridged numerous genres all within the context of X's beloved electro. Whether this music should still be considered "b**tard pop" is open to debate -- indeed the album art suggests as much with a note asking "Has Richard X sold out" and providing yes and no check boxes -- but it was certainly conducted with a pervasive sense of humor and fun that was mirrored in the CD booklet featuring cheeky fake single jacket designs for each of the tracks. The album was well received critically and commercially in the U.K., though it unsurprisingly failed to make a chart showing in the States (where it was released by Astralwerks). Despite the title and its relative success, a second volume does not appear to be forthcoming; however, 2004 saw Richard contributing to the Back to Mine mix series with a selection that appropriately focused on electronic pop from the '80s and onward. He continued his production work with the likes of
Rachel Stevens
(including the 2004 number two hit "Some Girls"),
Annie
(including number 25 "Chewing Gum"), M.I.A. (three tracks from the Arular album), and ex-
Moloko
singer Róisín Murphy -- becoming, along with Xenomania and
Cathy Dennis
, one of the principal architects of mid-2000s British pop. He has also produced remixes for
Ciara
,
Depeche Mode
,
Luke Haines
,
New Order
,
Nine Inch Nails
,
Pet Shop Boys
,
Gwen Stefani
, and
TLC
, among others. ~ K. Ross Hoffman
full bio
Selected Discography
Similar Artists
Don't have a Pandora account? Sign up
Already have a Pandora account? Log In