Free personalized radio that
plays the music you love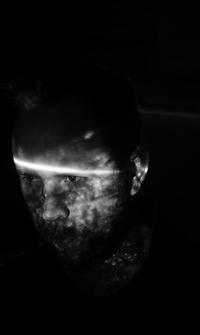 People who also like this
Bristol, U.K.-based electronic musician/composer Roly Porter started his career as one half of pioneering dubstep duo Vex'd, but his subsequent solo work under his own name ventured away from club-based electronic music, constructing dense, harrowing walls of sound utilizing classical instruments as well as heavy, distorted bass tones. Porter and Jamie Teasdale began recording as Vex'd during the first half of the 2000s, debuting in 2004 with two 12" singles on Subtext, a label co-founded by Porter along with
Paul Jebanasam
(of
Moving Ninja
) and James Ginzburg (30hz, later of
Emptyset
). The aggressive, thundering tracks by Vex'd combined dancehall and dub reggae influences with industrial and noise textures, all filtered through the sound system sensibilities of the U.K. bass music continuum. Vex'd debuted on influential label Planet Mu in 2005 with 12" single "Gunman," followed shortly by their groundbreaking debut full-length, Degenerate.
The album became a significant influence on the burgeoning dubstep scene, but Porter quickly began to lose interest in club culture, and Vex'd started to dissolve before finishing their second full-length. "Bombardment of Saturn" appeared on Planet Mu in 2006, followed by "3rd Choice" in 2008, but the duo broke up shortly after, and Planet Mu issued Cloud Seed, a collection of unreleased tracks and remixes, in 2010. Teasdale released solo material as
Dakimh
and Jamie Vex'd, eventually settling on
Kuedo
, which would prove to be nearly as influential as Vex'd. Porter, however, took a musical hiatus, devoting time to carpentry and raising his family. He returned in 2011 with his solo debut Aftertime (on Subtext), an unsettling album that blended strings and Ondes Martenot (played by noted British musician Cynthia Millar) with Porter's sporadic noise bursts and bristling distortion. During the same year, Porter and Millar collaborated on a commissioned live performance at the Aldeburgh Festival, which was released as Fall Back: Live at Aldeburgh (Subtext, 2012). The album featured Millar's Dobro playing, in addition to Ondes Martenot, and incorporated arrangements based on Scottish folk song "Henry Martin" along with Porter's dynamic electronics. Also in 2012, Porter contributed a punishing remix to
Emptyset
's Demiurge Variations 12".
Porter's second studio album, the celestially themed Life Cycle of a Massive Star, appeared on Subtext in 2013. The album was another triumph of adventurous, breathtaking sound design, expanding on his classical influences while adding more rhythmic elements as well as further explorations of harsh, controlled distortion. The following year, Porter co-produced three songs for
WIFE
, the experimental electronic pop project of former
Altar of Plagues
member James Kelly. The songs appeared on
WIFE
's debut full-length What's Between, which was released by Tri Angle. In 2015, Porter reunited with Teasdale, contributing to a gamelan-influenced track titled "Event Tracking Across Populated Terrain" on
Kuedo
's Assertion of a Surrounding Presence EP, released by Teasdale's own Knives label. Porter also remixed
Imaginary Forces
' track "Council Flat," which was released on a 12" on Bedouin Records. Porter's third studio album, Third Law, appeared on Tri Angle in early 2015, and was even more gripping and overwhelming than his already epic previous works. ~ Paul Simpson
full bio
Selected Discography
Similar Artists
Don't have a Pandora account? Sign up
Already have a Pandora account? Log In