Free personalized radio that
plays the music you love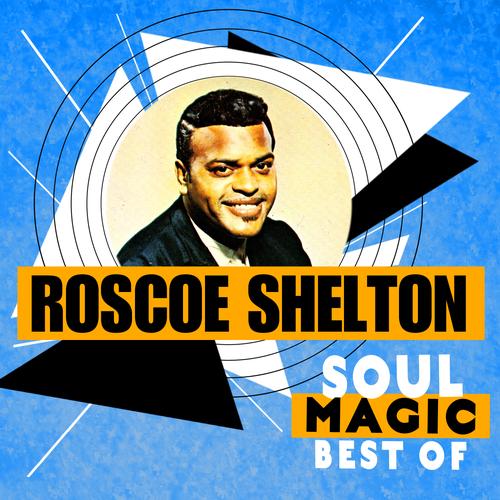 People who also like this
Roscoe Shelton is a pivotal and influential voice who paved the way for other soul artists as the blues and rock genres were finding some common ground in the world of pop music. His latter-day producer,
Fred James
, noted that Roscoe was one of the few blues/R&B singers of the '50s to make the transition to soul.
Eighteen years after his birth on August 22, 1931, in Lynchburg, TN, Roscoe joined the legendary
Fairfield Four
, a gospel quartet from the '30s and '40s. It is important to note here that Shelton's friend
Bobby Hebb
also played guitar in
the Fairfield Four
, though not while Shelton was with the act. After singing lead for that group Roscoe spent four years in the military. Upon his release from military duty he joined a spinoff of
the Fairfield Four
, which became known as the Skylarks. Between 1956 and 1957 the Skylarks recorded for Nashboro Records, a gospel label owned by Excello Records proprietor Ernie Young. After his gig with the Skylarks, Shelton performed live with his childhood friends DeFord Bailey, Jr. and
Bobby Hebb
.
Hebb
noted that Shelton sang spirituals before he went into the blues.
It was never a problem for the singer and guitarist to get together. They would see each other in the neighborhood quite often. And it was the same with DeFord Bailey, Jr., son of the legend he was named after, who lived only two or three houses away from the Hebbs when
Bobby
and DeFord were children.
Bobby Hebb
was a sideman with DeFord Bailey, Jr. -- considered the first electric bass player in Tennessee -- and they had a variety of singers including Roscoe Shelton. Roland Grisham would perform on guitar when
Hebb
had other commitments. They traveled regionally -- a variety of places including Clarksville, Fedville, and Tullahoma, TN, where
Hebb
's father was from.
According to writer Bill Dahl in the CD liner notes to Roscoe Shelton Sings, Roscoe recorded at Excello Records between October of 1958 to February 1961, the material showing up on his album debut, 1961's Roscoe Shelton Sings.
Bobby Hebb
played guitar on some of the original Excello sides, including a minor hit, "Something's Wrong," written by Shelton/Hall. Roscoe would cover only one composition from his friend and neighbor, the song-a-day man
Bobby Hebb
. That tune from circa 1959/1960 is entitled "My Best Friend," with lyrics slightly altered from
Hebb
's original. Forty-fives were being released on various labels after the debut album, Roscoe recording for
Ted Jarrett
's Valdot label in 1962, those sides getting licensed to Battle Records. In 1964-1965 the work was issued on the Simms imprint, resulting in the hit "Strain on My Heart." Simms was absorbed by Sound Stage Seven, a label operated by former DJ
John Richbourg
, aka John R of Rich Records fame. Sound Stage Seven released the singer's music between 1965 and 1967, hitting with "Easy Going Fellow." The SS7 material featured songwriting and production from Allen Orange, delivering the aforementioned hit "Strain on My Heart," which went into the Top 25 on the R&B charts of Billboard magazine, followed by another hit, "Easy Going Fellow." "Sea Cruise" author Huey "Piano" Smith contributed a couple of tunes as well, recordings that were issued along with over a half-dozen singles at one point in time, collected on the 1966 album Soul in His Music, Music in His Soul. And consider that was a five-year delay between long-players for the gifted singer -- too long a span of time for someone who contributed so much to the changing times. Ten years older than
Otis Redding
and the fellow born six months before
Otis
,
Wilson Pickett
, there's no doubt that Shelton's pioneering work impacted the styles of both legends.
Redding
and Shelton eventually performed at the Apollo Theater on the same bill. Just listen to the
Wilson Pickett
growls and the
Otis Redding
inflections to see where they got some of their classic vocal moves.
Though music was made for
Ted Jarrett
's Ref-O-Ree imprint between 1958 and 1969 along with one 45 for
Jarrett
's T-Jaye label in the '70s and another in the '80s, Shelton left the music business for the private sector in 1970, becoming the dorm administrator for Meharry Medical College in Nashville. The gap is huge between the work on Sound Stage 7 in 1966 and the 1994 release of material by Shelton,
Earl Gaines
, and
Clifford Curry
under the title of the Excello Legends. This was actually recorded for what was to be a reactivated Excello Records, but the company sold out to AVI, the disc getting licensed to Magnum and finding re-release in 1998 on Ripete.
Fred James
produced many of Shelton's recordings in the '90s and the new millennium, touring the U.S. and Europe with the singer several times. Those records include Let It Shine and She's the One from 1996, and the
Earl Gaines
and Roscoe Shelton 1998 recordings entitled Let's Work Together. A 1996 duet with Mary-Ann Brandon (wife of producer
Fred James
) found release on Road Records' Matches from Motel Rendezvous album in 2003. Several more CDs were released up to the singer's passing in July of 2002. In 2004 the Grammy-winning Night Train to Nashville collection included "Say You Really Care" from Rosco Shelton Sings, bringing this singer's work additional appreciation and a new audience. ~ Joe Viglione
full bio
Selected Discography
Similar Artists
Don't have a Pandora account? Sign up
Already have a Pandora account? Log In