Free personalized radio that
plays the music you love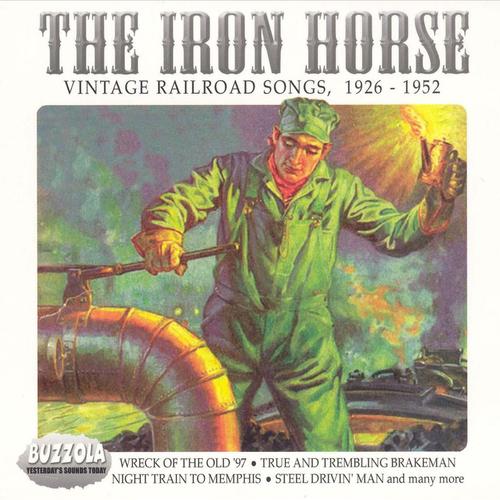 People who also like this
Roy Harvey & Jess Johnson
Railroad engineer, fingerstyle guitarist, singer, and session organizer Roy Harvey occupies a special place in the history of Appalachian string band music, for his close involvement with Charlie Poole & the North Carolina Ramblers places him among the forerunners of
Bill Monroe
,
Hank Williams
, and
Doc Watson
. His five years of recording activity more or less parallel
Poole
's meteoric career, and their combined legacies form part of the bedrock of the old-time rural tradition. Roy Harvey was born in Monroe County in southeastern WV on March 24, 1892, two days after
Poole
. Although he played guitar as a boy, Harvey spent most of his youth working for the Virginian Railway until 1923 when he was laid off during the aftermath of a strike. Not surprisingly, railroad songs appear with some regularity throughout his discography. In 1925 while operating a streetcar that ran from Princeton to Bluefield, WV, he befriended three members of the North Carolina Ramblers who were in transit -- guitarist Norman Woodlieff, fiddler Posey Rorer, and banjoist
Charlie Poole
. A collaborative friendship ensued, and the locomotive engineer's Gibson guitar was a welcome addition to the group's sound. Harvey was living in Beckley, WV and working part-time at a music shop where he added to his already considerable knowledge of songs published as far back as 1890 and noted which records and sheet music were most sought after by the public. By September, 1926
Poole
, Rorer, and Harvey were rehearsing at Harvey's house before heading to New York to make records. For several very busy years, he operated as a cardinal member of the North Carolina Ramblers.
Harvey was a fairly shrewd businessman and quickly assumed a leadership position in the group. When
Poole
balked at violating his contract with Columbia, Harvey took advantage of the growing demand for hillbilly string band music by cutting a passel of platters in New York, Chicago, and Ashland, KY for Gennett, Paramount, and Brunswick in 1927 and 1928, using a reconstituted North Carolina Ramblers with banjoist Bob Hoke replacing
Poole
. During 1929 and 1930, Harvey made what are perhaps his most memorable recordings. A series of duets with yodeler Earl Shirkey preserved Harvey's nonchalant approach to humor. As Shirkey had been schooled in the art of authentic European yodeling, the Appalachian/Alpine combination yielded memorable results. Two batches of guitar duets with Leonard Copeland stand as Harvey's greatest instrumental accomplishments, for the interplay between the two had all the integrity of the blues/jazz guitar duets of
Lonnie Johnson
and
Eddie Lang
. Fiddlers who recorded with Harvey during this period were Lonnie Austin and Odell Smith. He also cut a pair of sides with banjoist Vance Weaver and his guitar-slinging brother Wiley. True to form, it was Harvey who saw to it that the Weaver Brothers signed on with Columbia.
Although Roy Harvey's business connections helped him stave off economic dissolution for awhile, 1931 would be his final year of recording activity. Sixteen sides cut for Gennett in early June found him working with a group billed as the West Virginia Ramblers. This little unit included fiddlers Jess Johnston and Bernice "Bernie" Coleman as well as banjoist Ernest Branch. Harvey's last records were waxed in Atlanta, GA near the end of October 1931 with Coleman and Branch. These sides were commissioned by Columbia but released on Okeh, and until their reappearance many years later, were among his rarest recordings. Having participated in the creation of some 200 recordings, Harvey ceased performing as the Great Depression temporarily squeezed most of the life out of the rural music industry. The rest of his story is filled with silence, as he gave up music altogether, served as a police officer, and relocated to Florida where he fell back upon his original vocational expertise by operating locomotives. When he passed away in 1958,
Charlie Poole
's erstwhile right-hand man was essentially forgotten by the public and no longer possessed a guitar. Ninety-four sides dating from 1926-1931 have been reissued in four volumes by Document. Most of the set explores Harvey's pursuits apart from his better-known work with
Poole
. ~ arwulf arwulf
full bio
Selected Discography
Similar Artists
Don't have a Pandora account? Sign up
Already have a Pandora account? Log In