Free personalized radio that
plays the music you love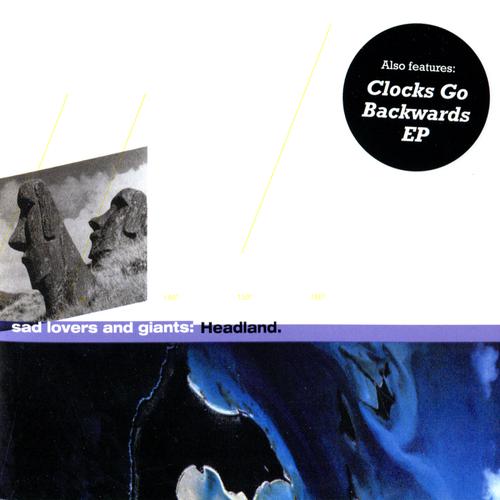 People who also like this
Sad Lovers and Giants are a British post-punk band influenced by psychedelia and folk music. Their clean-sounding but not over-produced recordings blend chiming guitars, atmospheric keyboards, urgent rhythms, and acerbic lyrics. Their music tips toward gloominess, but it avoids the melodramatic clichés of some of the more theatrical bands associated with '80s goth rock and new wave. Often likened to bands such as
the Chameleons UK
and
the Cure
's earliest work, they've gained a cult following, often referred to as a well-kept secret. The group have disbanded and re-formed several times since forming in the early '80s.
Sad Lovers and Giants began in Watford, England in 1980, originally consisting of vocalist Garçe Allard, bassist Cliff Silver, guitarist Tristan Garel-Funk, drummer Nigel Pollard, and keyboardist/saxophonist David Wood. They made their debut in 1981 with two tense yet breezy 7"s released by Last Movement: the Clé EP and the single "Colourless Dream." They recorded a session for influential BBC DJ John Peel, and signed with Midnight Music, who issued their debut full-length Epic Garden Music and unrelated single "Lost in a Moment" in 1982. The band opened for the Sound at a major venue in London shortly after the album's release, and when sophomore album Feeding the Flame appeared in 1983, they toured Germany and the Netherlands, gaining a significant fan base in those countries. They disbanded due to tensions within the group, however, and Garel-Funk and Pollard subsequently formed a harder-edged band called
the Snake Corps
. In 1984, Midnight Music issued In the Breeze, a collection of previously unreleased songs and demos. Total Sound, a recording of a 1983 session recorded for Dutch radio station VPRO, was issued in 1986.
That same year, Allard and Pollard formed a new lineup of Sad Lovers and Giants, including guitarist Tony McGuinness, keyboardist Juliet Sainsbury, and bassist Ian Gibson. The full-length The Mirror Test appeared in 1987, and the group toured Europe to an increasing fan base. A compilation titled Les Années Vertes was issued in 1988. Original bassist Silver replaced Gibson, and the group released Headland in 1990, followed by Treehouse Poetry in 1991. Midnight Music went out of business, however, and the group broke up again, although they occasionally re-formed for gigs, opening for similar-minded post-punk group
And Also the Trees
. Cherry Red issued a Sad Lovers and Giants retrospective titled E-Mail from Eternity in 1996, after it had acquired the Midnight Music catalog. In 1999, Voight-Kampff Records issued La Dolca Vita, a live album recorded in 1988, and the label reissued Headland and Treehouse Poetry on a single disc in 2001. Sad Lovers and Giants re-formed again in 2002, releasing the full-length Melting in the Fullness of Time on Voight-Kampff. After a few live dates in Italy, the group went on hiatus again, and McGuinness concentrated on his successful progressive trance group Above & Beyond and labels Anjunabeats and Anjunadeep.
As Cherry Red reissued the first two Sad Lovers and Giants albums in 2009, the group (consisting of Allard, Pollard, McGuinness, and Gibson) performed concerts in Italy and Greece. Keyboardist Will Hicks joined the group later in the year. More European gigs followed in 2010, along with a reissue of The Mirror Test and new single "Himalaya." More U.K. and European dates followed, and the group began writing material for a new album. Allard's book Things We Never Did – The Story of Sad Lovers & Giants was published in 2014. In March of 2016, Dark Entries released Lost in a Sea Full of Sighs, a compilation of Sad Lovers and Giants' early singles, and the group toured the United States for the first time. ~ Paul Simpson
full bio
Selected Discography
Similar Artists
Don't have a Pandora account? Sign up
Already have a Pandora account? Log In