Free personalized radio that
plays the music you love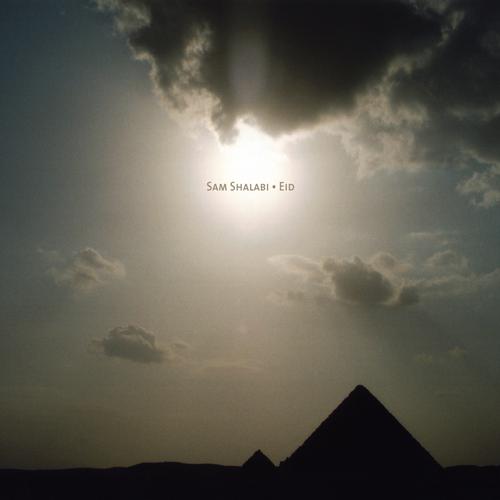 People who also like this
Guitarist Sam Shalabi is a longtime fixture on the Montreal free improv and experimental post-rock scenes, both as a solo artist and as the leader of
the Shalabi Effect
. Osama Shalabi (who was professionally known as Sam long before Osama bin Laden made his first name infamous) was born in Tripoli, Libya, in 1964 to Egyptian parents; his family emigrated to Canada's Prince Edward Island when he was five. Shalabi's Middle Eastern heritage is a major part of his work, from his regular use of the oud (the lute-like instrument that's as important to most Middle Eastern music as the guitar is to rock & roll) to the themes of albums like 2003's Osama, a fiercely political but entirely human response to the geopolitical turmoil following the September 9, 2001, terrorist attacks. Attracted to punk rock in his teens, Shalabi toiled on the lower rungs of Montreal's punk scene, but began gravitating toward more experimental pursuits in the 1990s. In 1996, he and guitarist Anthony Seck formed the free improv duo
the Shalabi Effect
, which grew into a quartet in 2008 with the addition of bassist Alexandre St-Onge and percussionist Will Eizlini.
Over the course of five albums -- 1998's Aural Florida, 2000's Shalabi Effect (a double CD that includes a remixed version of the debut album), 2002's The Trial of St. Orange, 2004's Pink Abyss, and 2005's Unfortunately --
the Shalabi Effect
fused the experimental post-rock of compatriots
Godspeed You Black Emperor!
and
A Silver Mt. Zion
with Middle Eastern influences (Shalabi primarily plays the oud in this project) and free improv. Shalabi began his solo career with 2000's Luteness. This was followed by 2001's On Hashish, which was inspired by the writings of 20th century philosopher Walter Benjamin. Released in 2003, Osama was followed in 2007 by Eid, an unexpected detour into contemporary Arabic pop featuring songs with ironic Western pop culture titles like "Jessica Simpson" and "Pitchfork." Along with his solo career and
the Shalabi Effect
, Sam Shalabi is a member of several other Montreal-based bands, from the avant-garde Po and 'Gypt Gore to the more accessible post-rock of Detention and the
Godspeed You Black Emperor!
spinoff Molasses. ~ Stewart Mason
full bio
Similar Artists
Don't have a Pandora account? Sign up
Already have a Pandora account? Log In