Free personalized radio that
plays the music you love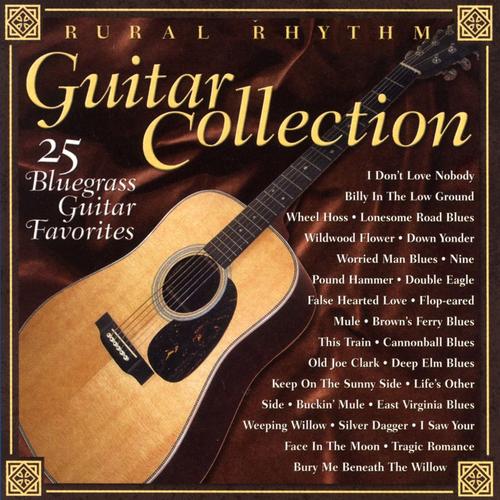 People who also like this
Sandy Rothman & Steve Pottier
Sandy Rothman is a bluegrass picker from California whose career went quite differently then most of his peers from the state of sand, sun, and sushi served with pine nuts and cream cheese. Commonly, musicians from this generation of California pickers rarely gig outside of their own West Coast network. Rothman headed east, underwent a trial by fire with
Bill Monroe
, and wound up becoming one of that legendary bandleader's Bluegrass Boys. His name also circulates among the legion of devotees known as Deadheads due to an association with
Jerry Garcia
that dated back to an era when Rothman,
Garcia
, mandolinist
David Grisman
, and others were young men trying to learn as much as they could about bluegrass, or as one famous banjo picker put it, "plumbing the depths of the yee-haw factor."
The latter expression is not a quote from banjoist Steve Arkin, another member of the crowd from Rothman's early days. There are indeed lots of quotes available from Arkin about what went on in the neophyte hippie bluegrass crowd in the early '60s, but according to Rothman these accounts should be taken with enough salt to stock a London fish and chips joint for a week. Arkin has claimed that Rothman was a high-school student living at the Nashville YMCA and researching an article on
Bill Monroe
when they first met. This apparently has little relation to the truth. While Rothman eventually wrote a memoir of
Monroe
, he did not do it in high school. Rothman did stay at the Nashville "Y," true, but only a few years later when he temporarily held down the rhythm guitar spot in the
Monroe
band.
Getting into
Monroe
's group in the first place involves one of those "long, strange trips" that fans of
the Grateful Dead
like so much. In the early '60s, Rothman was part of a small crowd of Bay Area musicians, including
Garcia
, who were obsessed with bluegrass. Rothman -- and in this part of the story he is indeed still a high-school student -- joined the Pine Ridge Ramblers with banjoist Rick Shubb in 1961. There was an even earlier group, the Redwood Canyon Ramblers, whose 1960 show at Washington School has been described as the first bluegrass concert by a local group to be presented in the San Francisco area.
In 1964, when Rothman and
Garcia
both played in the Black Mountain Boys, they embarked on a spring road trip back east to check out bluegrass, armed with
Garcia
's Wollensak tape recorder. In the Arkin account, everyone had tape recorders and a highlight of the trip was a first encounter between
Grisman
and
Garcia
at a fiddle contest in North Carolina. But Rothman reports that he and
Garcia
never even entered North Carolina during that trip and that he already knew
Grisman
from the year before. Rothman was then in the position to introduce
Grisman
to
Garcia
at a country music venue in Pennsylvania.
Of course, there are many bluegrass listeners who wouldn't care if
Garcia
and
Grisman
had met standing in line to buy lottery tickets. The next stage of the trip finds the young bluegrass fiends camped out in Bloomington, IN, dubbing tapes belonging to a local musician and daydreaming about getting a chance to play with their idol,
Bill Monroe
. Attending a
Monroe
gig in the area, the players were at first too shy to even introduce themselves to
Monroe
, let alone sit in.
Garcia
headed back to California and got
the Grateful Dead
going; Rothman stayed put and within months was working as a guitarist and lead singer with
Monroe
. In retrospect, Rothman comments that "...what worked better between me and
Bill
was the singing."
Rothman has also checked out the bluegrass music scene in Japan, where he has lived and collaborated with Far Eastern old-time pickers such Masuo Sasabe. While Rothman has performed with players such as
Earl Taylor
,
Red Allen
,
Jimmie Skinner
,
Larry Sparks
, and
Clarence White
, among others, he has not managed to amass an extended discography. In 1987, he was part of
the Jerry Garcia Acoustic Band
's Almost Acoustic project, also featuring superb fiddler Kenny Kosek. The Old Road to Home was Rothman's first solo recording project, released in 1993 and including impressive overdubbing tracks. Indeed, an aspect of Rothman's talent that is often celebrated is his ability on all of his instruments, something that even his former boss
Monroe
must have noticed. Something like three decades after first employing him, the grand old man of bluegrass had Rothman back on-stage with the Bluegrass Boys at the Grand Ole Opry and went as far as handing his own mandolin to Rothman, a sure sign that he thinks he can play anything. ~ Eugene Chadbourne
full bio
Selected Discography
Similar Artists
Don't have a Pandora account? Sign up
Already have a Pandora account? Log In