Free personalized radio that
plays the music you love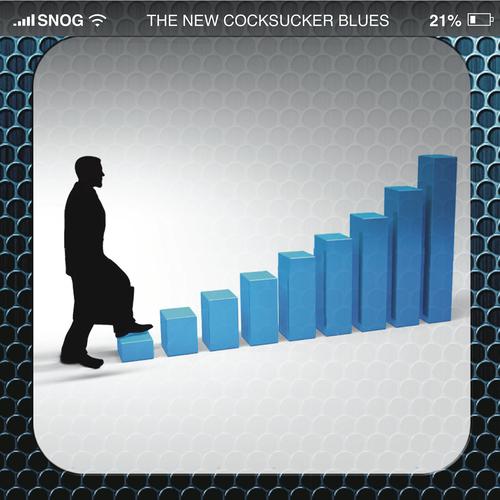 People who also like this
Snog is the longest-running and most prolific project of Australian musician David Thrussell. Most commonly associated with the industrial music scene, the project has been influenced by numerous genres, including techno, folk, country, exotica, and experimental music. Snog's work is highly critical of consumer culture and society in general, often featuring artwork appropriating or parodying corporate logos or slogans, and containing lyrics criticizing organized religion and political subjects. In addition to Snog, Thrussell has recorded several spoken word albums and soundtracks under his own name, in addition to more experimental work as
Black Lung
. He also operates The Omni Recording Corporation, a label that has released dozens of reissues of classic and obscure country records, as well as recordings by electronic innovators such as
Bruce Haack
, Atom Heart, and Felix Kubin.
Thrussell started Snog in 1988 while studying at art school; fellow students Tim McGrath and Julia Bourke rounded out the group's original lineup. The band started recording music in 1990, but no labels were interested in signing them at the time. It wasn't until they relocated to Germany that Machinery Records began releasing their music. Debut album Lies Inc., as well as its EBM club hit "Corporate Slave," appeared in 1992. Fellow Australian (and future
Lisa Gerrard
collaborator) Pieter Bourke joined Snog following the album's release, and appeared on their more techno-influenced sophomore effort, Dear Valued Customer, in 1994. Bourke and Thrussell also started a more experimental side project called Soma around this time.
After dedicating several years to Soma and
Black Lung
releases, Thrussell reactivated Snog, primarily as a solo project, in 1997 with Buy Me... I'll Change Your Life. The album was issued via Thrussell's own International Mind Control Corporation, followed by a stateside release courtesy of Metropolis in 1998 (the label had previously issued Remote Control, a compilation of Snog's early output). The album featured a greater presence of midtempo breakbeats, often verging on trip-hop, but also country-style guitars, in addition to a
Lee Hazlewood
cover. I Snog Therefore I Am..., the first of many Snog remix collections as well as the beginning of the project's longstanding tenure on German label Hymen Records, appeared in 1999. The full-length Third Mall from the Sun also appeared that year, continuing in the style of the band's previous album and adding more experimental, glitchy elements to the Snog sound. Relax into the Abyss, a remix album featuring contributions by Hymen artists such as Beefcake and Xingu Hill, followed in 2000.
Beyond the Valley of the Proles appeared in 2003, and found Snog moving further from their original industrial sound. Adventures in Capitalism, Snog's first DVD, also arrived that year. The 2006 full-length Vs. the Faecal Juggernaut of Mass Culture was a partial return to uptempo electro-industrial, although it contained acoustic bonus tracks as enhanced CD content. A second Metropolis compilation, Sixteen Easy Tunes for the End Times, also appeared that year. The Last Days of Rome followed in 2007. Acoustic collection The Dissolving Satellite of Egoism Overturned and proper album Last of the Great Romantics both appeared in 2010. Babes in Consumerland, Snog's first album not to be released by Hymen since the late '90s, appeared on Metropolis in 2013. It was followed by the full-length Compliance™ in 2015, and the remix collection The Clockwork Man in 2016. ~ Paul Simpson
full bio
Selected Discography
Similar Artists
Don't have a Pandora account? Sign up
Already have a Pandora account? Log In