Free personalized radio that
plays the music you love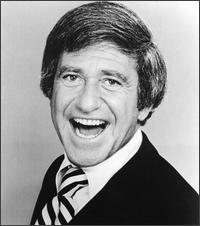 People who also like this
The wildest, most innovative children's television host of the baby-boom era, comedian Soupy Sales also scored a series of hit novelty records, including "The Mouse" and "Spy with a Pie." Born Milton Supman in Franklinton, NC, on January 8, 1926, he grew up in Huntington, WV, and later earned a degree in journalism from Marshall University. While working as a radio scriptwriter at Huntington station WHTN, he moonlighted as a standup comic, and ultimately worked his way into a regular on-air position. Reviving his old childhood nickname "Soupy" for broadcasting, Supman also abandoned his surname in favor of the more radio-friendly "Hines," which he later rejected for its similarity to the foodstuffs manufacturer Heinz. Installing "Sales" as a tribute to a friend and rival comedian, he soon emerged as the area's highest-rated DJ and in 1950 relocated to Cincinnati to pursue a career in television. Sales' first series, Soupy's Soda Shop, is believed to be the fledgling medium's first teenage dance program, beating Dick Clark's American Bandstand to air by close to two years. The program was a ratings disappointment, however, and Sales was next installed as the host of a variety series dubbed Club Nothing. In 1953 he moved on to the Detroit market, where he hosted his own daily noon-hour children's show, Lunch with Soupy Sales, on local ABC affiliate WXYZ. A rapid-fire collection of sketches, film shorts, and pratfalls, the show would make its host the Motor City's highest-rated television personality throughout the remainder of the decade.
Populated with puppet characters including "White Fang," "Hippie the Hippo," and "Pookie the Lion" (all voiced by Sales' associate Clyde Adler), Lunch with Soupy Sales was most famous for its trademark pie-throwing gag. One estimate places the number of cream pies tossed by and at Sales at close to 20,000. In 1955 ABC aired a daily live 15-minute version of Lunch with Soupy Sales as a summer replacement series for its smash Kukla, Fran and Ollie, and while the network did not renew the series for its national fall lineup, Sales remained a giant of Detroit television, concurrently hosting his own late-night talk show, Soupy's On. ABC finally added Lunch with Soupy Sales to its national Saturday morning lineup in 1959, and when the series became an instant smash, production moved to Los Angeles the following year. After signing to Reprise Records, Sales issued his debut LP, The Soupy Sales Show, in 1961. By the time the follow-up, Up in the Air, appeared in the summer of 1962, diminishing ratings had spelled the end of Lunch with Soupy Sales, but ABC soon launched a new Friday prime-time series, The Soupy Sales Show, that attracted adults as well as children, resulting in cameo appearances by
Frank Sinatra
,
Dean Martin
, and Burt Lancaster. Creative interference spelled the program's end within three months, however, and Sales migrated to New York City, where in September 1964 he launched a new, nationally syndicated incarnation of The Soupy Sales Show.
The most infamous moment of Sales' career followed just months later. On New Year's Day 1965, the comedian -- cranky because network execs forced him to air a live episode of The Soupy Sales Show on a holiday -- instructed his audience to find their father's wallet and remove the "little green pieces of paper with pictures of George Washington, Benjamin Franklin, Lincoln, and Jefferson on them. Send them to me, and I'll send you a postcard from Puerto Rico." Outcry from parents forced producers to suspend Sales for two weeks, but the resulting publicity buoyed the series to ratings highs and spiked sales of his 1965 novelty dance single, "The Mouse," which resulted in the ABC-Paramount LP Sez 'Do the Mouse' and Other Teen Hits. At the peak of his popularity Sales was the subject of his own title from Archie Comics and headlined the feature film Birds Do It. However, The Soupy Sales Show ended production in the fall of 1966 and its star was often resigned to supporting roles and guest appearances, including a long stint as a featured panelist on the game show What's My Line? In February 1979, the syndicated New Soupy Sales Show debuted, but production was troubled -- Clyde Adler even suffered a heart attack -- and the series was canceled after just one month. After releasing the 1981 album Still Soupy After All These Years, Sales returned to radio, hosting his own series on New York's WNBC, and in 2003 published his autobiography, Soupy Sez: My Zany Life and Times. ~ Jason Ankeny, Rovi
full bio
Selected Discography
Similar Artists
Don't have a Pandora account? Sign up
Already have a Pandora account? Log In