Free personalized radio that
plays the music you love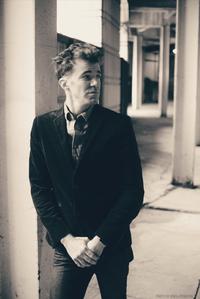 People who also like this
Stephen Kellogg claims that when he was growing up, his musical interests were divided between his father's record collection, devoted to '70s singer/songwriters like
Jim Croce
and
Cat Stevens
, and his sister's rock & roll discs, dominated by hair metal acts such as
Bon Jovi
and Mötley Crüe. In a curious way, Kellogg's music represents a meeting point between these two styles, with songs that delve deep into the personal, but make room for a sense of fun, while the music, which is intelligent and intimate, is also full of passion and electricity. Kellogg was born in Westchester, Pennsylvania, and he began playing music in high school, singing in a hard rock band known as Silent Treatment. After graduating from high school, Kellogg enrolled at the University of Massachusetts in 1995, where he studied communication and theater, but his passion for music traveled with him, and he began performing on weekends with friends Darian Cunning, Tim Edgar, and Tim Newton. Kellogg also began working on his songwriting during this period, writing and recording solo acoustic demos, and when he graduated from college, he found himself working at the Iron Horse Music Hall, a celebrated venue in Northampton, Massachusetts, which inspired him to take a serious shot at making music his career. Kellogg began playing gigs anywhere and everywhere he could, and in 2000 he self-released his first album, South of Stephen, financed by his day job selling newspaper advertising. A second album followed in 2002, Lucky 11, which boasted a more pop-oriented sound, and Kellogg's busy performing schedule was helping him make a name for himself in the Northeast.
However, Kellogg's fortunes made their biggest change when he put together a band to accompany him on-stage;
the Sixers
, comprising Brian Factor on drums, Keith Karlson on bass and keyboards, and Chris Soucy on guitar, added a new fire and enthusiasm to Kellogg's concerts, and they helped make his 2004 album, Bulletproof Heart, his breakthrough release. Thanks to heavy touring, Bulletproof Heart became a strong seller at shows and in independent record stores, and the band's growing fan base caught the attention of Universal Records, who signed the band to their Foundation imprint and released Stephen Kellogg and the Sixers in early 2005; early copies of the album were packaged with a bonus EP, One Night in Brooklyn, recorded during a 24-hour session with a handful of friends, including former
Whiskeytown
members Mike Daly and
Caitlin Cary
. While the self-titled album fared well with fans, Kellogg and
the Sixers
soon parted ways with Universal, and for their next studio album, 2007's Glassjaw Boxer, the group partnered with the independent label Everfine Records, best known as the home of popular jam band
O.A.R.
Released in 2009, The Bear saw the group move to Vanguard Records and crack the Billboard Top 20 for AAA via the single "Shady Esperanto & the Young Hearts," while 2011's Gift Horse showed both remarkable consistency and a willingness to expand the group's signature heartland sound into new and increasingly emotional territories.
In 2012, Kellogg announced that
the Sixers
were going on hiatus, and the following year he delivered his first solo album in a decade with Blunderstone Rookery, which featured guest performances by Travis McNabb and Annie Clements from
Sugarland
,
Sean Watkins
from
Nickel Creek
, and Jerry DePizzo from
O.A.R.
In February 2016, Kellogg returned with another solo project, South, West, North, East, which included material from four sets of sessions (each with different musicians) recorded in Nashville and Atlanta, Boulder, Woodstock, and Washington, D.C. ~ Mark Deming
full bio
Similar Artists
Don't have a Pandora account? Sign up
Already have a Pandora account? Log In