Free personalized radio that
plays the music you love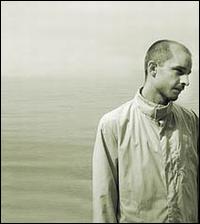 People who also like this
Over the years, Taylor Deupree has worked on a considerable amount of projects in music and multimedia. With each musical project he takes on, he shows a different production side of himself, from ambient sounds to hard drum machine-driven techno. In the early to late '90s, he was part of the acid techno group Prototype 909. This trio's sound can be strongly associated with the early rave style of fast beats and sharp, tweaking, distorted noises. It is through his relationship with Prototype 909 that Deupree built a strong association with a drum machine; hence the nickname Taylor 808. During Prototype 909's rise to rave popularity, he made time to explore his ambient side.
SETI
, a project with Savvas Ysatis, and Deupree's solo project
Human Mesh Dance
gave him a chance to explore calmer electronic avenues. Though he has released many works on countless labels, most of his work can be found on Instinct and 12k Records, which is his own label. Deupree is also very involved in the artistic subculture that surrounds electronic music.
Based in Brooklyn, New York, Deupree's most widely known project is as one third of Prototype 909, a group that also included
Dietrich Schoenemann
and Jason "BPMF" Szostek. The group was most famous for its live performances and gear, such as rare keyboards and drum machines, and refusal to use a DAT player holding prerecorded music. The band released four full-length albums, Acid Technology (Instinct, 1993), Live 1993-1995 (Instinct, 1995), Transistor Rhythm (Instinct, 1995), and Joined at the Head (Caipirinha, 1997). Prototype 909 dissolved in the late '90s, but continues to work on projects together and independently.
Deupree is also half of
SETI
, a duo named after the research experiment to pick up radio signals from aliens. A relative suggested the name to Deupree for his production alliance with Savvas Ysatis (Omnicron), a longtime friend. Both Ysatis and Deupree wanted their music to reflect the mood of the project, which resulted in minimalistic and often experimental sounds and samples.
SETI
put out three full-length releases,
SETI
(Instinct, 1993), Pharos (Instinct, 1994), and Ciphers (Instinct, 1996). Despite Deupree's worries concerning the use of the name of the highly sensitive experiment, scientists at the SETI Institute actually praised the duo for their work. For Pharos, the Institute gave the group sound samples from space and spoken interviews to use on the album. In 1996, Savvas and Deupree formed the label Index, which only released one 12" EP with four tracks from various artists, including Prototype 909's
Dietrich Shoenemann
. The record is now distributed by 12k Records.
In 1993, Deupree started his solo project
Human Mesh Dance
. Unlike Prototype 909's knob-tweaking, classic techno sound,
Human Mesh Dance
allowed Deupree to show his softer ambient side at the same time that Prototype 909's popularity was rising. His first full-length as
Human Mesh Dance
was Hyaline (Instinct, 1993). In 1994, he followed with the full-length Mind Flower, again on Instinct. Theseceretnumbertwelve was released in 1997 under much acclaim on 12k Records and marked a new point in Deupree's independence as a solo artist. 12k is based in New York and has released a slew of CDs, most in limited editions of 500 or 1,000.
In 1997, Deupree teamed up with Ysatis again and released the CD Arc vs. Tiny Objects in Space under the corresponding names. In 1998, 12k released the CD Alphabet Flasher by Drum Komputer, a name Deupree and former Prototype 909 colleague
Schoenemann
use when they produce together. That same year, Deupree's solo project Comma came out in a limited release of 500; a year later a limited release with
Richard Chartier
called Spec returned him to a paired-off effort. In April 2000, the album .N was released, and in July, Deupree teamed with
Tetsu Inoue
for Active/Freeze. A month later, the full-length album Polr was released on
Frank Bretschneider
's German label Raster Music.
Besides music, Deupree has had an artistic role in the electronic music culture. Instinct Records gave him an outlet for his work to be noticed when he took over as head graphic design artist. Since his departure from Instinct, he has been highly involved with Caipirinha Productions, the producers of the much-acclaimed electronic music documentary Modulations. Deupree worked on the visually based futuristic film Synthetic Pleasures, where he took charge of the graphic design work and contributed to both of the film's soundtracks. Making a bold shift in the direction of his sound, Deupree began to focus more on textural elements with Stil. in 2002. He also began a period of heavy collaboration, working with artists diverse in scope such as pianist
Kenneth Kirschner
, microsound guru
Frank Bretschneider
, atmospheric minimalist
Richard Chartier
, and guitarist
Christopher Willits
.
In 2004, Deupree launched the Happy imprint, the byproduct of a dissatisfaction with the lack of proper exposure to Japanese pop outside of Japan. The year 2005 found Deupree remixing such experimental music luminaries as
Philip Glass
and
Ryuichi Sakamoto
, as well as an album-length project of sound reconstruction for the Japanese trio Eisi, entitled Every Still Day. After several years of team-ups, in 2006 he returned to the console as a solo artist and released the beautifully textured Northern. Inspired by the harsh winters of his upstate New York home, it was his first album to contain sounds that were recognizably created on actual instruments. Though still very much a glitch record, it marked the start of a shift toward a more organic sound, focused on the electric guitar, that he would continue to work on and refine throughout the next decade. A deluxe remixed and remastered version of Northern followed in 2008, as did a dancefloor-ready EP of glitchy techno, Habitat, released under the name Ando on the German label Bine.
His 2010 release Shoals sampled gamelan instruments and first featured the "crispy" sounds, played on found objects like stones and seashells, that would become a recurring trademark. Arriving in 2012, Faint was based largely on electric guitar loops, and by 2017's Somi he had largely done away with digital technology, actually playing the "loops" by hand, recording them in real time, and only later layering the recordings on top of one another. Concurrently with his solo work, Deupree continued to record and release numerous collaborations, notably 2007's Listening Garden with
Christopher Willits
, 2009's Transcriptions with
Stephan Mathieu
, and 2013's Disappearance with
Ryuichi Sakamoto
. His 2011 album with fellow 12k artist
Marcus Fischer
, In a Place of Such Graceful Shapes, hewed the closest to his own solo work. A follow-up collaboration between the pair, Twine, followed in 2015. ~ Diana Potts
full bio
Selected Discography
Similar Artists
Don't have a Pandora account? Sign up
Already have a Pandora account? Log In