Free personalized radio that
plays the music you love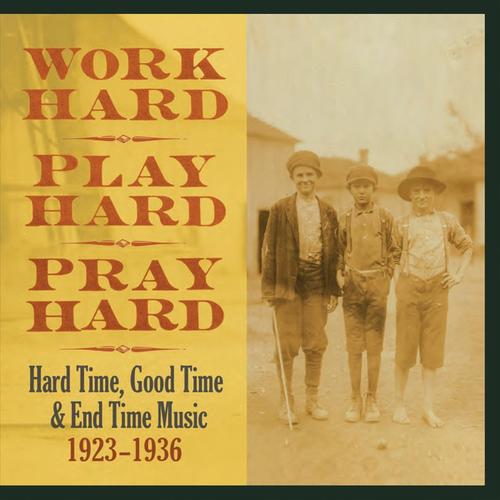 People who also like this
A state as wide as Tennessee encourages rambling, so it comes as no surprise that there are bands called the Tennessee Ramblers, two in fact, in the field of old-time country music alone. This biography concerns itself with the Tennessee Ramblers from East Tennessee, whose late-'20s recordings led to several decades of incredible regional popularity, and a combo lifetime that extends well beyond average. This is not the Tennessee Ramblers that recorded for Bluebird, however. No, the East Tennessee bunch came to be known as the Sievers Ramblers among the old-time music crowd, because it was the last name Sievers, found as a composer credit on a nicked-up antique record, that marked the trail of discovery that this family band was still actively playing around the Knoxville area a half a century after they made their first records. Father William Sievers, who came to be known under the Fiddlin' Bill Sievers monicker, started out playing with his son James and daughter Willie in the '20s, filling out the ensemble with their cousin, lap and pedal steel player Walter McKinney. It didn't hurt that he was a specialist in the art of Hawaiian music, and following the head of the family's death in 1955, the aloha style took over almost completely. Mack's Novelty Hawaiians became the combo's new name from then on, another way to differentiate them from the other Tennesee Ramblers, who kept their allegiance to the land of moonshine rather than switching over to kona and macadamia nuts.
Mack
is a nickname for James. Fiddlin' Bill was born in 1875 near Oak Ridge, TN, just a few miles down the road from where he would eventually settle to raise his own family. A barber by day, he learned a lot of what he knew about old-time music from a blues and ragtime group called the Kinser Brothers whose main venue was a little patch of ground down by the livery stables. Another massive local influence was a fiddler named Old Bill Jones. All of this old-time musical knowledge was passed along to the children when the time came, all of them unable to remember a time when some relative wasn't picking a banjo or playing a fiddle tune around the house. The children were born in Clinton; James or
Mack
in 1904 and Willie five years later.
Mack
first remembers cousin Walter coming over and engaging him in music in 1913; the first song he played was "Jesse James," on a gourd banjo. Most of his banjo style he picked up from
Steve Cole
of North Anderson County, TN, and another influence was the banjo picking of Arthur Giles, who had a three-finger-and-thumb style that was considered unusual. Younger sister Willie went for piano, and was sent off to a teacher for more formal training. The result: She was sent home after one lesson because the teacher judged her to be a "by the ear" player who would never take to any other approach. She promptly taught herself guitar to prove the point, later winning quite a few picking contests on the instrument. The children began performing in school but were soon guided into semi-professional status by their father. The conflict between Hawaiian and old-time music began even then, with the senior partner preferring the latter. The kids were winning either way, however, because the slide-heavy music of the islands had had a continuing influence on old-time music anyway. The band travelled a great deal around America up until the early '30s, getting into the north and as far south as Florida. Not all their gigs were small by any means. They performed at an enormous banquet held by millionaire industrialist Harvey Firestone and for thousands of people at an open air concert in St. Petersburg, FL. They also performed quite frequently on radio stations around the country. Many well-known old-time musicians performed with them as guests or in short-term collaborations, including Charlie Bowman, who later became manager of the group. Frank Wilson, who billed himself as "the world's greatest comical Hawaiian guitarist" and was a recording artist for Vitaphone, used the Sievers family as a backup band. Georgia fiddler
Earl Johnson
was a good friend of the family and would join forces with him for gigs or fiddling contests. But their most famous collaborator, bar none, was the little boy they would bring onstage. He was such a little tyke he had to stand on a stool in order to play. He called himself Junior Haines but grew into a much bigger status as one half of the country comedy team
Homer and Jethro
. It is said that one cannot follow up a performance by a child, but Willie would certainly try. By then just picking the guitar wasn't enough for her, and she was known for both juggling her six-string and playing it with her feet. This aspect of the band's act failed to make it onto their recordings, which they began making in 1928 for Brunswick, moving on to the Vocalion label in 1930. The first sessions for the former company were something of a landmark orgy in old-time music, resulting in dozens of classic releases by the likes of Bascom Lunsford, the Kessinger Brothers, the North Carolina Ramblers,
Vernon Dalhart
, the Cumberland Mountain Entertainers, and if that isn't enough even some gospel performers showed up. The first of the Ramblers' releases was "Arkansas Traveler" with a flip side of "Cackling Pullet." Some of the recordings from these and later sessions went unreleased until nearly 50 years later, and at that time were marketed without the permission, or even the knowledge of, the original performers. It is suspected that some of these recordings were studio warmups, done without the group even knowing the tape was rolling.
McKinney
left the group in 1931, relocating to the west coast and coming up with a new stage name, Sagebrush McKinney. He appeared in several western films with
Ken Maynard
and remained active in cowboy music until his death in 1960. The death of Fiddlin' Bill in 1954 caused the major change in the family's professional music, resulting in the name change and shift in direction toward Polynesia. Some fans felt the younger Sievers had "got above their raising," abandoning the good old country music, but one thing was for sure. There was no replacing the dynamic fiddling style of their father, although
Mack
made a good try. During the '70s the band played regularly around east Tennessee, most of the gigs at country fairs or luaus. Willie absorbed some mainstream jazz influences, and the old-timers even got into a bit of rock before retiring. ~ Eugene Chadbourne
full bio
Selected Discography
x
Track List:
Work Hard, Play Hard, Pray Hard: Hard Time, Good Time & End Time Music, 1923-1936
Similar Artists
Don't have a Pandora account? Sign up
Already have a Pandora account? Log In