Free personalized radio that
plays the music you love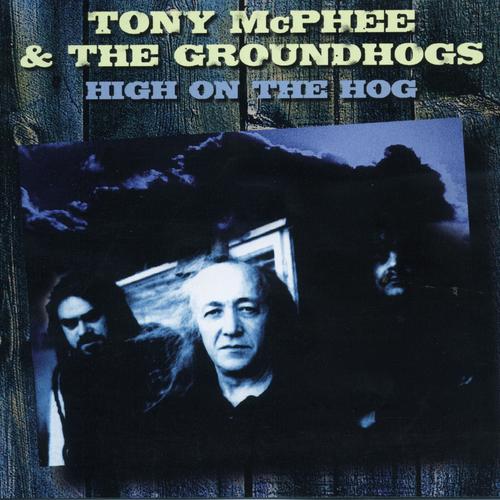 People who also like this
Tony McPhee & the Groundhogs
Tony McPhee was part of the first generation of young British blues disciples influenced by Cyril Davies and his band Blues Incorporated. A member of the same generation of young blues buffs as
Mick Jagger
,
Keith Richards
, and Brian Jones, he never ascended to the heights achieved by the future
Rolling Stones
, but has recorded a small, highly significant body of blues-rock.
Originally a skiffle enthusiast, he received his first guitar as a Christmas present and formed his first band soon after, while still in school. He gravitated toward the blues during the early '60s, and soon discovered Cyril Davies. After seeing a few performances by Davies with Blues Incorporated at the Marquee Club in London during 1962, he became hopelessly hooked on blues and R&B, and decided to try and make it as a blues singer/guitarist.
McPhee's first group was the Dollarbills, a pop band featuring John Cruickshank on vocals, Pete Cruickshank on bass, and Dave Boorman on drums. He quickly steered toward blues, most notably the sound of
John Lee Hooker
, and with the addition of Bob Hall on piano, the group changed its name to the Groundhogs, in recognition of
Hooker
's "Ground Hog Blues."
The Groundhogs
were a very solid blues/R&B outfit, playing soulful American R&B and raw American blues at venues such as Newcastle's Club A-Go-Go, and they subsequently became the backing band to
Champion Jack Dupree
at a series of gigs at the 100 Club. Finally, in July of 1964, the Groundhogs reached their zenith when they were chosen to back
John Lee Hooker
himself during his current British tour.
Hooker
later selected the group to back him on his next tour, and also sent an acetate recording of the group to executives at his label, Vee-Jay Records. That acetate, the hard-rocking, piano-and-harmonica-driven band original "Shake It" backed with a very powerful and persuasive cover of Little Son Jackson's "Rock Me Baby," was released on the Interphon label, a Vee-Jay subsidiary. It failed to reach the charts, but it did mark the group's and McPhee's first American release.
Meanwhile, back in England, the group recorded a studio album with
Hooker
, somewhat misleadingly entitled Live at the A-Go-Go Club, New York. The group's fortunes seemed to improve in 1965 when producer Mike Vernon recorded three tracks, "Big Train Blues," "Can't Sit Down," and "Blue Guitar," but none saw any major release or success, and only "Blue Guitar" ever received much U.S. exposure, appearing on the 1970s Sire Records collection Anthology of British Blues.
By the end of 1965, the British blues boom had expended itself, and soul was becoming the new sound of choice. McPhee had already shown a predilection for soul music in his writing, especially "Hallelujah," which the group cut with its newly added brass section in 1965.
The Groundhogs
transformed themselves into a soul band, and were persuaded to record a song called "I'll Never Fall in Love Again." As a first soul outing it was a promising beginning, despite a beat that was too reminiscent of
Otis Redding
's "Can't Turn You Loose" -- the dissonant guitar in the break was a refreshing change that would never have made it out the door at Stax Records. The song failed to get much airplay or achieve a chart position, and its B-side, the upbeat, haunting McPhee original "Over You Baby" disappeared as well.
The Groundhogs
split up soon after, and McPhee did session work for a time, as well as recording some blues sides on his own, under the auspices of producer
Jimmy Page
, that later turned up on various British blues anthologies released by Andrew Loog Oldham's Immediate Records label, backed up by
Jo-Ann Kelly
and fellow
Groundhog
Bob Hall. Unlike a lot of other blues enthusiasts from the early '60s, McPhee remained true to his roots, and was good enough to rate a berth as a sessionman on
Champion Jack Dupree's
1966 Decca album From New Orleans to Chicago.
In August of 1966, McPhee and bassist Pete Cruickshank teamed up with drummer Mike Meekham to form Herbal Mixture, a
Yardbirds
-like outfit mixing psychedelic and blues sounds at a very high amperage. They were one of the more soulful and muscular psychedelic outfits, reflecting their R&B (as opposed to pop) roots, and even their spaciest material has a bluesy feel. "A Love That's Died" relies on fuzztone guitar, and would have made good competition for anything by
the Yardbirds
had anyone been given a chance to hear it. Their cover of "Over You Baby" is, if anything, superior to the Groundhogs' original, and deserved a better hearing than it got. Herbal Mixture had some success playing the Marquee and Middle Earth clubs in London, and were good enough to get a gig opening for the newly formed Jeff Beck Group at the London Roundhouse. Their records, however, didn't sell, and at the end of 1967, following Meekham's departure, the band ceased to exist.
McPhee continued playing blues in his spare time, however, and passed through the John Dummer Blues Band during early 1968. His music had left an impression on at least one record company executive -- in 1968, Andrew Lauder of United Artists' British operation offered McPhee the chance to record a complete album if he could put together a band. He formed a new
Groundhogs
, carrying over bassist Pete Cruickshank, and the album Scratching the Surface was duly recorded and released that year. Ironically, this incarnation of the Groundhogs, put together for the one album session, ended up lasting far beyond its origins -- five additional albums, including his best-known long-player, Me and the Devil, were recorded through 1972, and the group has remained a viable unit, continuing to perform in England and the European continent (where there's always work for British blues bands) with McPhee as its leader. ~ Bruce Eder, Rovi
full bio
Selected Discography
Similar Artists
Don't have a Pandora account? Sign up
Already have a Pandora account? Log In