Free personalized radio that
plays the music you love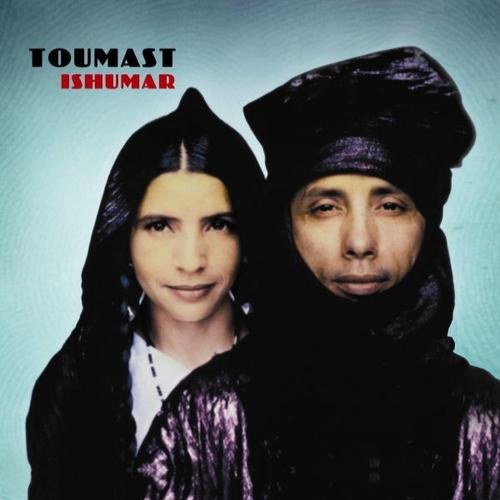 People who also like this
The Tuaregs traditionally occupied a large swath of land stretching from southern Libya and southern Algeria to the northern portions of Mali and Niger as well as parts of Burkina Faso. They were a nomadic people, and thus unable to lay claim to any specific geographic area as a traditional homeland. In the '60s they made a bid for autonomy but the governments in question, particularly Niger, Mali, Libya, and Algeria, refused to recognize them as a unique culture. In the '70s and '80s there was severe drought; the Tuaregs relocated in massive numbers to southern Algeria and southern Libya.
In 1990 the Tuareg Liberation Front, a movement that had been born out of the anger the tribespeople felt at their precarious position, both physically and politically, took up arms against the soldiers of Mali and Niger who had been charged with keeping the Tuaregs down. Libya's dictator, Muammar Kaddafi, tried to take advantage of the situation and established training camps for the Tuareg Liberation Front in southern Libya. He hoped to form his own nomadic army to make trouble for his neighbors, but the Tuaregs were used to calling their own shots and the scheme never took shape, although there was one unforeseen result: in the camps between battles, young Tuaregs discovered electric guitars and rock & roll. They began playing their own brand of trance-inducing music blending Tuareg tradition, rock, blues, and the music they'd picked up Mali and Niger during their nomadic existence. The best-known Tuareg band is
Tinariwen
, who have taken their traditional sound worldwide thanks to the help of friends like
Bono
and
Robert Plant
, who sang the band's praises and helped them land a recording deal.
Moussa Ag Keyna, founder of Toumast, grew up in the same camps that gave birth to
Tinariwen
. He fell in love with
B.B.
and
Albert King
and
Jimi Hendrix
, and found their blues-based music similar to his own. He started his own band, Toumast (Identity), with members of his extended family and friends. They played music between skirmishes with various government armies, but by 1994, only two of the original members were alive. When the French government helped negotiate a peace between the Tuaregs, Mali, and Niger, they agreed to airlift those wounded in the struggle -- fighters unwelcome in Niger and Mali -- to France. Keyna was one of the wounded who was evacuated to a Paris hospital.
In France, Keyna faced discrimination and unemployment, but he soon met Dan Lévy, a French producer and recording engineer who was sympathetic to Keyna's plight, and more importantly, intrigued by his music. The duo began playing together and Keyna invited his cousin Aminatou Goumar to join the reconstituted band. In Tuareg society, women play all instruments and sing, confounding many Western stereotypes about the place of women in nomadic societies. With Goumar and Lévy in place, Keyna started developing his own sound. It is firmly rooted in his own traditional music, but his fascination with
Hendrix
carries over to his compositions. His long undulating guitar lines are complemented by Goumar's soulful, wailing vocals, funky handclapped rhythms, and Lévy's keyboard accents. The title of group's first album, Ishumar, is a play on the French word for "unemployed." The record was given worldwide distribution by
Peter Gabriel
's Real World logo in 2008. Keyna hopes to expand the sound of his music on future releases to include more international influences. ~ j. poet
full bio
Selected Discography
Similar Artists
Don't have a Pandora account? Sign up
Already have a Pandora account? Log In