Free personalized radio that
plays the music you love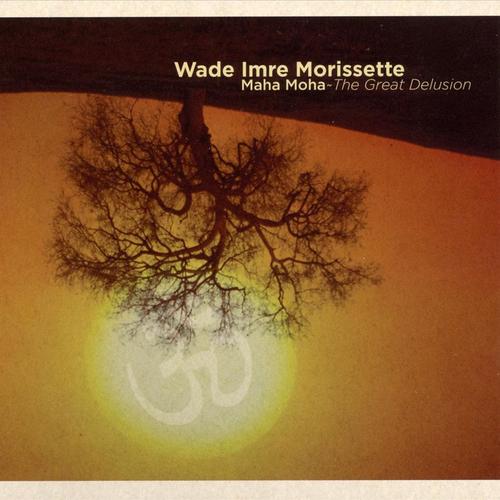 People who also like this
Wade Imre Morissette was born in Ottawa, Canada, mere moments before his twin sister,
Alanis
. Both twins took to music at an early age -- Wade studied piano as a child and guitar and djembe in his teens. His path diverged from his sister's famed musical course when he began to study yoga. His deeply spiritual songs are a unique blend of pop with Sanskrit and English chant, derived from his passions for yoga and music. While containing hints of world music and new age, they are truly unique and inspiring in their soulfulness.
While in college, Morissette's roommate gave him the book The Mystic Path to Cosmic Powers, which literally changed his life. Morissette spent the next decade learning, practicing, and teaching yoga. During one of Morissette's frequent visits to India, he began to practice devotional yoga and started meditatively chanting. Seeing it as a "natural way to tune into the frequency of love," Morissette's musical inclinations soon came back into play. He fell in love with kirtan, an ancient musical form. Through this, he devised a way of combining his two passions -- music and yoga -- and created his own original blend of exotic pop/world music incorporating Sanskrit and English chants. Morissette relates that, upon his first concerts in India, listeners would tell him that his music "touched their hearts," adding, "so I decided to take my music to different yoga studios around the world."
In 2004, Morissette was asked to be an ambassador for Lululemon, a popular yoga-themed athletic apparel company. He also released his first album, the self-distributed Sargam Scales of Music. He undertook a world tour using the Lululemon sponsorship to help promote the clothing line and his music simultaneously. The Lululemon Yoga Pilgrimage took Morissette to Tokyo, Hong Kong, Thailand, Australia, New Zealand, Mexico, and 32 cities in North America, all in 2005. While touring the globe, Morissette's music came to the attention of Nettwerk Music Group CEO and yoga enthusiast Terry McBride. Morissette met with McBride in late 2006 and released his second album, Strong as Diamonds: Om Vajra Kaya Namaha, on Nettwerk in 2007. In 2008 Morissette released Maha Moha: The Great Delusion, a collaboration with award-winning producer
David Nichtern
, on the brand-new Nettwerk imprint Nutone ("Music to Inspire"). The album uses an array of instruments, including tabla, sitar, bansuri (bamboo flute), guitar, and harmonium, as well as an array of samples collected from all over the world -- including horse carriages recorded in China.
Morissette has planned to tour North America in 2009, and also make stops in Europe and Southeast Asia. His first book, Living Your Joy, is also scheduled to be published in 2009, and a series of motivational seminars is planned in addition to his musical tours. Morissette sees his music as a way of connecting to his spirit, and tries to capture that in his mixture of soundscapes and exotic melodies. His music can often be heard on SacredSoundsRadio.com, and he has been featured in a number of major Canadian publications and television shows. With Maha Moha: The Great Delusion and the new Nettwerk imprint of artists on Nutone, Morissette hopes to see his music reach the rest of the globe in addition to the locations he has touched thus far. ~ Tomas Mureika
full bio
Selected Discography
Similar Artists
Don't have a Pandora account? Sign up
Already have a Pandora account? Log In