We created Pandora to put the Music Genome Project directly in your hands
It's a new kind of radio –
stations that play only music you like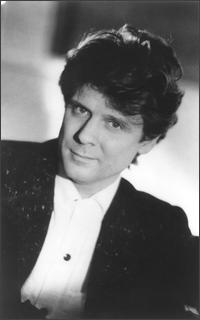 People who also like this
Born and raised in Spartanburg, South Carolina, but associated with the Texas music scene, Walter Hyatt was a songwriter and guitarist whose music could not be corralled into any one pen. This was always an aspect of his musical life, dating from his early listening as a child -- digging into R&B and rock & roll, the latter style transforming into a maelstrom of styles all in itself in the '60s. Scholars on the subject of what makes for a good career tend to agree that Hyatt was just too eclectic to make a mark on the roots rock audience at large. Hyatt projects had a huge influence on other musicians, though, and on a regional level the wonderful music of
Uncle Walt's Band
was a favorite of many a college music lover, in the days before Ronald Reagan locked the under-21 crowd out of the honky tonks.
Other members of the group were Champ Hood on guitar and
David Ball
on bass, and while claimed along with dozens of other famous acts as an Austin phenomenon,
Uncle Walt's Band
actually formed not only in Spartanburg, but in one of that city's high schools when the players were more the age of nephews than uncles. Hyatt and partners bounced back and forth between Nashville and Austin, looking for somewhere that would accept the group's repertoire wholeheartedly. They also released several albums that, while eventually reissued by Sugar Hall due to public demand, really did not have a great impact at the time of their release.
Uncle Walt's Band
broke up several times during the '70s but enjoyed a period of prosperity by the end of that decade and into the early '80s. For several years beginning in 1976, Hyatt and Hood also put together the Nashville-based Contenders, featuring Steve Runkle, Tommy Goldsmith, and Jimbeau Walsh. The group did a fair bit of barnstorming and built up a cult following. 1978 was
the Uncle Walt Band
's heyday in terms of acceptance in Austin. It appeared on Austin City Limits in 1980 -- Hyatt got on the show again as a solo artist a decade later -- and the band itself called it quits to pursue solo careers in 1983.
One of the fans of
Uncle Walt's Band
as a college student was country singer, songwriter, and actor
Lyle Lovett
, who would later reach out to Hyatt and offer him opening-act slots and production expertise. Hyatt met an early and tragic death, however, in the crash of ValuJet flight 592 into the Florida Everglades swamp.
He was a fine performer, but made an even greater impact as a songwriter. Cover versions of songs such as "Get Out of Dodge" have been done by artists such as
Jimmie Dale Gilmore
and
Allison Moorer
, turning out to be highlights of the albums they appear on. Following Hyatt's death, many of his musical colleagues paid tribute to him in a series of live concerts across the United States as well a CD project. ~ Eugene Chadbourne, Rovi
full bio
Selected Discography
Similar Artists