Free personalized radio that
plays the music you love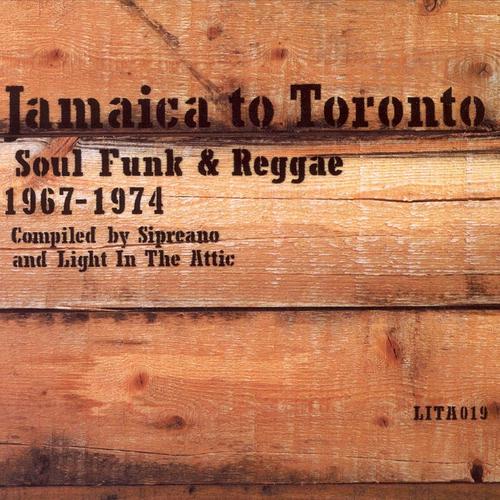 People who also like this
Wayne McGhie & the Sounds of Joy's self-titled debut LP is widely recognized as the first Canadian funk album, and is now the Holy Grail for rare groove collectors. Wilfred "Wayne" McGhie was born in Montego Bay, Jamaica in 1947 -- he sang and played guitar all throughout his childhood, first earning notoriety thanks to his regular appearances on the island talent show circuit and later performing with the Celestials, Dizzy Barker, and Jimmy Wisdom. During the 1960s, Canadian immigration reforms made the nation an increasingly popular destination for West Indians, among them Kingston-born musician Jo-Jo Bennett, who in 1967 settled in Toronto and began performing at the West Indian Federation Club; when Bennett was asked to assemble a house band, he sent for a number of Jamaican musicians, McGhie among them, and in time the WIF Club was among the hottest nightspots in the city. Soon Toronto was home to any number of top-notch Jamaican musicians, and McGhie became a sought-after songwriter, penning tracks for Bennett's combo Jo-Jo & the Fugitives ("Chips-Chicken-Banana Split") and the Hitchhikers ("Mr. Fortune"); he also befriended
Jackie Mittoo
, the keyboard virtuoso who co-founded
the Skatalites
before serving as musical director of the famed Studio One.
Mittoo
helped oversee the 1969 sessions at executive producer Art Snider's Sound Canada Recording Center that would yield McGhie's debut LP; recorded with a dozen credited musicians including
Alton Ellis
, Ike Bennett, Everton Paul and
Lloyd Delpratt
, Wayne McGhie & the Sounds of Joy essentially created Canadian funk -- expertly fusing reggae, jazz and R&B; in hindsight the music suggests the Great White North's answer to
the Meters
, and Snider immediately recognized their commercial potential, cutting a deal with Quality Music's Birchmont subsidiary. Issued in the spring of 1970, the completed album was barely hitting stores when Quality suffered a warehouse fire that destroyed all remaining copies; when initial sales were disappointing, plans to re-press the LP were scrapped, and Wayne McGhie & the Sounds of Joy became an impossibly rare and impossibly little-known artifact of its time and place. A dejected McGhie next traveled back to Jamaica long enough to record at Studio One with production legend Clement "Coxsone" Dodd; upon returning to Toronto, he and former members of the Hitchhikers formed RAM, releasing the 1972 single "Love Is the Answer" before dissolving.
McGhie last surfaced on several of
Mittoo
's solo efforts, including 1978's Let's Put It All Together, before retiring from music altogether -- for years he battled a chemical imbalance of the brain that left him homeless before his sister Merline tracked him down and took him in. During this period, he lost touch with all of his former musical collaborators; meanwhile in 1995, New York City record dealer John Carraro stumbled on an original copy of the Sounds of Joy album, selling it to
P.M. Dawn
's Prince Be for $300. As word of the LP's brilliance spread throughout the crate-digger community -- its reputation built in large part on Everton Paul's brilliant drumming on cuts like "Dirty Funk" -- original copies began changing hands for as much as $500; no one knew where to find McGhie, or even if he was still alive, however, before singer and fellow Montego Bay native Jay Douglas reported seeing him on the streets of Toronto several years earlier. As the Light in the Attic label began planning an official reissue of the album for 2004, owner Matt Sullivan and Douglas tracked down McGhie at his sister's home, and he learned that, three decades after its ill-fated original release, his sole album was finally earning the attention it so long-deserved. ~ Jason Ankeny
full bio
Selected Discography
Similar Artists
Don't have a Pandora account? Sign up
Already have a Pandora account? Log In