Free personalized radio that
plays the music you love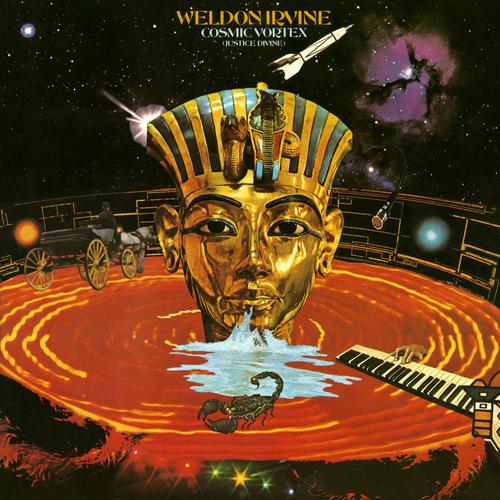 People who also like this
Keyboardist Weldon Irvine looms large in the pantheon of jazz-funk, profoundly influencing the subsequent generations of hip-hop artists for whom he served as collaborator and mentor. Born in Hampton, VA, on October 27, 1943, Irvine was raised by his grandparents in the wake of his parents' divorce, and while his grandmother played standup bass in a series of regional classical ensembles, her husband served as dean of the men's college at Hampton Institute. Irvine began playing piano as a teen, and while he later majored in literature at Hampton, music remained his first love, especially after discovering jazz. Upon settling in New York City in 1965, he was recruited into
Kenny Dorham
and
Joe Henderson
's big band, a year later signing on with
Nina Simone
as the legendary singer's organist, bandleader, arranger, and road manager. The two also wrote songs together, and after seeing a performance of playwright Lorraine Hansberry's To Be Young, Gifted and Black,
Simone
instructed Irvine to compose lyrics for a song of the same title. After two weeks of writer's block, the words came to him in a flash of inspiration, and the finished song would later merit cover versions by performers including
Aretha Franklin
,
Stevie Wonder
, and
Donny Hathaway
on its way to becoming the best known of his approximately 500 published compositions.
After splitting from
Simone
, Irvine formed his own 17-piece group that at different times included the likes of
Billy Cobham
,
Randy Brecker
,
Bennie Maupin
, and
Don Blackman
; in 1973, the Nodlew label issued his first headlining session, Liberated Brother, followed a year later by Time Capsule. Over the course of these records the keyboardist truly hit his stride, honing not only his singular yet skilled fusion of jazz, funk, soul, blues, and gospel -- a direct antecedent of what would later be known as acid jazz -- but also the social consciousness and impassioned spiritually that further defined his career. In addition to subsequent LPs like 1975's Spirit Man and the next year's Sinbad, Irvine also began writing musicals for the stage, and in 1977 New York's Billie Holiday Theatre produced his Young, Gifted and Broke, which proved both a commercial and critical smash that won a series of awards during its eight-month run. The Billie Holiday Theatre also mounted more than 20 of Irvine's other musicals, most notable among them The Vampire and the Dentist, The Will, and Keep It Real.
But while Irvine focused on his stage projects, his recording career fell by the wayside, and following 1979's Sisters he did not headline a new LP for another 15 years. In that time his work was rediscovered and praised by a growing number of politically minded young rappers, especially
Boogie Down Productions
,
A Tribe Called Quest
, and
Leaders of the New School
, all of whom sampled his vintage recordings. Unlike many artists of his generation, Irvine embraced these upstarts in turn, in 1994 recording the hip-hop-inspired Music Is the Key for the indie label Luv'N'Haight. Three years later he cut Spoken Melodies, even rapping himself under the name Master Wel, and that same year lent keyboard and string arrangements to
Mos Def
's Black on Both Sides; he even gave piano lessons to rappers
Q-Tip
and
Common
. In 1999 Irvine called on
Mos Def
,
Talib Kweli
, and
Q-Tip
for The Price of Freedom, a searing indictment of police brutality inspired by the death of Amadou Diallo, a defenseless African immigrant murdered in a hail of gunfire by New York City cops. On April 9, 2002, Irvine committed suicide outside a New York City office complex -- he was just 58 years old. ~ Jason Ankeny
full bio
Selected Discography
Similar Artists
Don't have a Pandora account? Sign up
Already have a Pandora account? Log In