Free personalized radio that
plays the music you love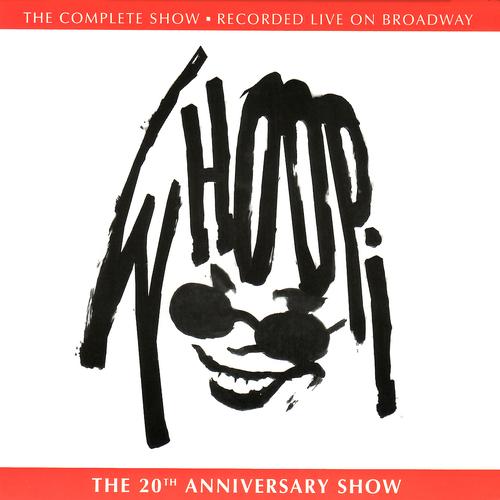 People who also like this
She doesn't mince words. She crosses race, gender, and demographic boundaries as if they didn't even exist; seems to do and say whatever is on her mind; and looks like she's having fun while doing it. Winner of Oscar, Emmy, Golden Globe, People's Choice, Nickelodeon, and NAACP Awards -- and even a few lighthearted Razzies -- this comic genius/superstar has had a busier career in the last two decades than most people can claim in a lifetime. If there is truth in comedy, then Whoopi Goldberg is that truth -- and the truth is, she is one funny and phenomenal woman.
Perhaps she is best known for helping to jump-start the Comic Relief concert series, directing the first and emceeing eight of the following comedy festivals to benefit the homeless. Perhaps she is best known for her debut performance as Celie in The Color Purple (which won her Best Actress at the Golden Globes and an Oscar nomination), her Academy Award winning performance in Ghost, or for hosting the Academy Awards. Whether one remembers
Goldberg
from Jumpin' Jack Flash or as the middle square of Hollywood Squares (which she also executive produced in syndication),
Goldberg
's irrepressible essence has no doubt left some sort of impression on everyone.
Whoopi Goldberg's face (and dred locks, her signature hairdo) are plastered all over America. From her three HBO specials, including Whoopi Goldberg's Fontaine: Why Am I Straight?, to her 1997 Broadway appearance in A Funny Thing Happened on the Way to the Forum,
Goldberg
always seems to have something up her sleeve for everyone. Maybe the Ted Danson faux pas wasn't exactly a crowd-pleaser, but she redeemed herself in a singing nun act that, on a rewind, did backflips at the box office, and had the audience praying on their knees for two sequels (the Sister Act trilogy). She also starred in big hits like How Stella Got Her Groove Back, The Deep End of the Ocean, and Girl, Interrupted, among other films like Corrina, Corrina. On top of her extensive acting work, she has several executive producing credits to her name, including Call Me Clause. She even has a book, aptly entitled Book, and an audio book to boot.
Born Caryn Johnson,
Goldberg
made her stage debut at the tender age of eight at Helena Rubenstein's Children's Theater in New York City. After studying at the High School for the Performing Arts in New York, she joined the chorus of several Broadway musicals, including Hair, Jesus Christ Superstar, and Pippin'. She had a child, was married and divorced, and was actually a heroin addict at one point.
She moved to San Diego, CA, where she got her stage name (it was after the cushion, and somehow, just sort of stuck). Over the next six years, she helped to found the San Diego Repertory Theater and was involved in several improv troupes. She was discovered by director
Mike Nichols
while performing her one-person show, Spook Show, in 1983. She then was able to perform another one-person show the following year, only this time, it was on Broadway.
Goldberg
is an avid humanitarian, advocating for children, the homeless, and the human rights movement. She is also active in the battle against AIDS and substance abuse, and is the Goodwill Ambassador for the American Health Foundation. She has tapped America on the shoulder and used her place in the spotlight to illuminate what it is the world should be paying attention to. ~ Sandy Lawson
full bio
Selected Discography
Similar Artists
Don't have a Pandora account? Sign up
Already have a Pandora account? Log In