We created Pandora to put the Music Genome Project directly in your hands
It's a new kind of radio –
stations that play only music you like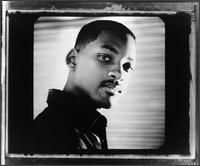 People who also like this
Beginning his career during the mid-'80s under the name the Fresh Prince, by the following decade rapper Will Smith was one of the biggest superstars of his time -- not only a pop music sensation, he also conquered television and eventually feature films, starring in a string of box-office megahits. Born September 25, 1968, in Philadelphia, he was 16 when he met aspiring DJ Jeff Townes; joining forces as
DJ Jazzy Jeff & the Fresh Prince
, the duo immediately became local favorites, but their continued existence was threatened when Smith graduated high school and was offered a scholarship to MIT. Ultimately, he chose to pursue a career in music, and in 1987 he and Townes issued their debut record,
Rock the House
, scoring a hit with the single "Girls Ain't Nothing but Trouble."
Propelled by the smash "Parents Just Don't Understand,"
DJ Jazzy Jeff & the Fresh Prince
broke into the mainstream a year later with
He's the DJ, I'm the Rapper
, one of the first hip-hop LPs to achieve double-platinum status. Clean-cut, witty, and easygoing, the duo's bubblegum approach was a stark contrast to the dominant, harder-edged rap sound of the period; viewed as a non-threatening alternative to their peers, they received the parental seal of approval, and their appeal spread across racial lines as well.
And in This Corner...
followed in 1989, and soon Hollywood began taking notice of Smith's success; in 1990, he was tapped to star in The Fresh Prince of Bel-Air, a sitcom for NBC. An immediate hit, it made Smith a household name, and continued in production through 1996.
Smith also continued his music career, and in 1991
DJ Jazzy Jeff & the Fresh Prince
scored their biggest chart hit to date with the excellent "Summertime," from the album
Homebase
. The year following, he made his feature film debut in the drama Where the Day Takes You; in 1993, his supporting turn in Six Degrees of Separation was the subject of much critical acclaim. That same year, the final
Jazzy Jeff/Fresh Prince
record, the disappointing
Code Red
, was released. In 1995, Smith co-starred in the action film Bad Boys, a major box-office hit; it set the stage for his leading role in 1996's Independence Day, the summer's biggest smash. A year later, he starred in Men in Black, again the box-office champ of the summer season; recording for the first time under his given name, he also scored a smash with the movie's rap theme. Smith's debut solo LP,
Big Willie Style
, also appeared in 1997, notching the hits "Gettin' Jiggy Wit It," "Just the Two of Us," and "Miami." Shortly on the heels of his first box-office disappointment, 1999's Wild Wild West, he returned with the album Willennium. It also fared poorly, compared to Smith's previous material, and occasioned the release of a (slightly) more artistic record, ^2002's Born to Reign. It also failed to live up to expectations, and Smith's next record, 2005's Lost and Found, was a sobering album. ~ Jason Ankeny, Rovi
full bio
Similar Artists