Free personalized radio that
plays the music you love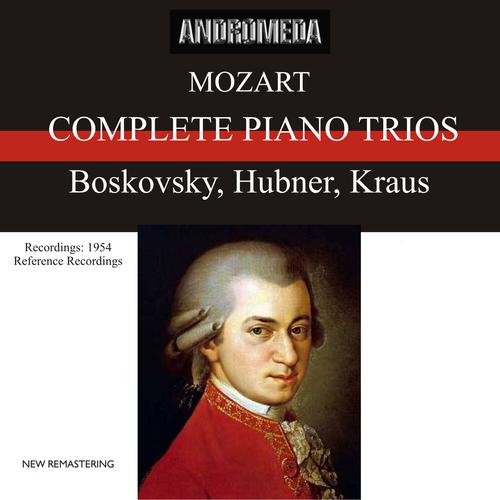 People who also like this
Willi Boskovsky never set out to be an internationally acclaimed conductor. As concertmaster of
the Vienna Philharmonic
, he was one of the top violinists in Europe when he took over leadership of the orchestra's New Year's Day concerts. He ended up the world's most celebrated conductor of 18th and 19th century Viennese dance music, and a respected interpreter of some of the most popular works of
Mozart
, Liszt, Dvorak, and the Strauss family.
The older brother of clarinetist Alfred Boskovsky, Willi Boskovsky entered the Vienna Academy of Music at age nine and won the Kreisler Prize upon his graduation at age 17. Boskovsky made his debut at a concert sponsored by the Vienna Railway Company, and quickly became known as a distinguished soloist. In 1932, he joined
the Vienna Philharmonic
, and seven years later he was made one of the orchestra's four leaders by conductor Hans Knappertsbusch. From 1935 onward, he was the head of the violin school of the Vienna Academy. He was leader of the Vienna State Opera Orchestra (made up on a larger pool of
Philharmonic
players), and, in 1937, founded the Boskovsky Trio. In 1947, amid the ruins of Vienna in the aftermath of World War II, he brought the Vienna Octet into being at a concert of works by Schubert and Beethoven, and remained its leader until 1958. It was during the 1930s, performing Mozart's violin concertos under the baton of
Bruno Walter
, that Boskovsky acquired his first serious understanding of Mozart's music, which served him well in later years as a conductor.
As the Vienna Philharmonic's concertmaster, Boskovsky played an important part in numerous postwar recordings by the orchestra, including the 1951 Die Fledermaus as conducted by Clemens Krauss, which is arguably the finest recorded version of Johann Strauss' opera. Boskovsky's rise to international prominence took place on New Year's Day, 1954, when he was asked to conduct the Philharmonic's New Year's Day concerts, which had been inaugurated during World War II by
Krauss
. Amid the rotating group of conductors that led the orchestra during the postwar period (everyone from the aging Knappertsbusch to the still relatively youthful
Karajan
), Boskovsky became the politic choice, coming from within the ranks of the orchestra. He revealed himself an inspired and insightful interpreter of the music of Johann Strauss Jr. and Sr., and the other members of the illustrious family, as well as other Viennese waltz music. More than that, his performances had a finesse that redefined the Viennese waltz.
Beginning in 1958, his recordings for the Decca/London label were successful the world over and sold in huge numbers, resulting in multiple volumes and new generations of performances in each of the next three decades. But there was far more to Boskovsky than just Strauss waltzes, as the public soon discovered. His series of the complete dances, marches, and minuets of
Mozart
, cut with the Vienna Mozart Ensemble, which eventually ran to nine LPs, found a large international audience and led to his recordings of Mozart's complete serenades and divertimentos. Beginning in the 1970s, Boskovsky also recorded many of the most celebrated German operettas and light operas for the EMI label.
Boskovky re-established the seriousness of the Strauss family and their music. This had never been a problem in Vienna, but elsewhere, the Strauss waltzes had been reduced to the level of second-rate light classical material. In the wake of Krauss' sudden death in 1954, Boskovsky had the good fortune to become the first
Vienna Philharmonic
conductor to record the waltzes and other similarly popular works in stereo. Leading either
the Vienna Philharmonic
or various other orchestras, including the Johann Strauss Orchestra of Vienna, he recorded dozens of albums of waltzes and polkas by the Strauss family. His career at the podium continued calmly enough until 1969, when English Decca released a collection of ten of the most popular waltzes recorded by Boskovsky on a budget collection that reached the British Top 20 -- after that, there was unceasing demand for the next decade for Boskovsky's performances, not only from Decca but EMI, with which he became affiliated in the 1970s and 1980s. In association with orchestras in Vienna, Cologne, and Munich, he recorded the many of the major German operettas, including Strauss' Die Fledermaus and Wiener Blut, Zeller's Der Vogelhandler, Suppe's Boccaccio, and Lehar's Paganini and Giuditta, as well as many of the most popular light concert music of the Romantic era, including Liszt's Hungarian Rhapsodies and Dvorak's Slavonic Dances. ~ Bruce Eder
Dvorak Slavonic Dances (Decca/London) [6]
Lehar Giuditta (EMI Classics) [8]
Paganini (EMI Classics) [8]
Mozart Dances, serenades etc. (Decca/London) [7]
Strauss Die Fledermaus (EMI Classics) [8]
Wiener Blut (EMI Classics) [6]
Waltzes etc. (any edition) [8]
Suppe Boccaccio (EMI Classics) [7]
full bio
Selected Discography
x

Track List:
The Strauss Family: Waltzes, Polkas & Overtures - Willi Boskovsky/Johann Strauss Orchestra of Vienna (6 CD's)
Disc 1
Disc 2
Disc 3
Disc 4
Disc 5
Disc 6
Similar Artists
Don't have a Pandora account? Sign up
Already have a Pandora account? Log In