Free personalized radio that
plays the music you love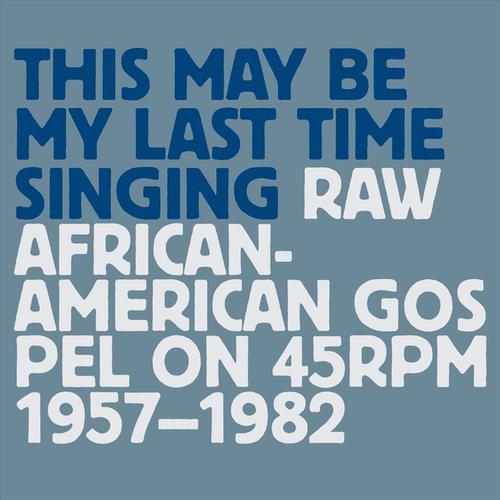 People who also like this
The Zion Travelers may not have achieved the national notoriety of contemporary gospel quartets such as
the Soul Stirrers
,
Pilgrim Travelers
, or
the Swan Silvertones
. Nevertheless, Zion Travelers were certainly one of the finest-quality gospel quartets of the period. Stylistically diverse, the recordings of Zion Travelers provide the listener with a good musical cross section of what gospel-quartet singing of the late '40s and '50s was all about.
Zion Travelers were based in the Los Angeles, CA, area and featured L.C. Cohen and Bartha L. Watkins on leads. Other group members were L.W. Van (tenor), Garland Fate Mason (tenor), Wesley Sherman (baritone), and Felton Vernon (bass). The group formed in 1944 and first recorded in late 1947 and early 1948 on the Atlas label, issuing two singles: "I Can't See Mine" backed with "Good News," and "Prayin' Time" covered with "I'm Gonna Tell You." In 1949, they followed up with two more releases, this time on the Rex label: "Jesus" backed with "Golden Bells," and "I Have a Friend" sided with "God Leads His Children Along." The early '50s saw two more singles released by the group, this time on the Ruby label. The Ruby waxings were "Lord Jesus" paired with "Come Over Here," and "God's Blood" backed with "King Jesus Rolls All Burdens Away." As these were all relatively obscure labels, the earliest Zion Travelers releases are quite hard to find in their original 78 RPM formats. An article in a June 1950 Billboard magazine noted that Zion Travelers had recorded for the newly formed Sultan Records, based in Natchez, MS. The press release may have been premature, though, as the Hayes-Laughton gospel discography notes that no discs by Zion Travelers on Sultan have ever been uncovered. Another possibility, based on the location of Sultan Records, is that the reference was to the Zion Travelers Spiritual Singers, a group who was based in Baton Rouge, LA, which was fairly close to Natchez. (The two are about 90 miles apart.)
In 1953, the group moved over to the Aladdin Records complex, owned by brothers Eddie and Leo Mesner, and released two singles on that label. These were "Charge to Keep I Have" covered with "Your Wicked Ways," and "Stand By Me" paired with "Last Days." Additionally, they issued four more discs in 1953 and 1954 on the company's subsidiary Score label. Two of these Score releases, "Come Over Here" and "Movin up the King's Highway," also appear on an Imperial various-artist compilation LP.
In 1956, the group shifted to Dootsie Williams' Dootone (or Dooto) label. They recorded two singles for Dootone, "Two Little Fishes" backed with "Death of Jesus," and "Soldier of the Cross" sided with "Close to Thee." These titles as well as "He Lightened My Heavy Load" also appeared on Dootone LP-225, The Best Gospel Singers. This LP also features selections by the Kansas City Soul Revivers (including their splendid recording of "Jesus Came at Midnight") and the Friendly Five. The Dootone liner notes on Zion Travelers state that they had been featured in two motion pictures: God of the Mountains and Miracle Through Songs. "Two Little Fishes," according to the liner notes, was the group's most successful single at the time. "Death of Jesus" is a somber piece with an insistent harmony background and a harder lead style, reminiscent of
the Five Blind Boys
. This hard style can also be heard on "Close to Thee" and "He Lightened My Heavy Load." By way of contrast, "Soldier of the Cross" highlights a soft falsetto-flavored lead, similar to
the Swan Silvertones
' Claude Jeter, with a smooth, understated, R&B-styled background. Zion Travelers seem equally at home with both styles, a testimony to their musical diversity and skill.
In 1957 the group recorded for yet another Los Angeles-based record label. Ebb Records, owned by Lenora Rupe, issued just one disc by Zion Travelers. Both sides of their single Ebb release, "Believe in Me" and "Beautiful City" (a moving ballad), can be found on an Ace CD, The Ebb Story, Vol. 2. 1958 saw Zion Travelers back in the studio again. This time the group recorded six tracks, which were released as three singles on the Excell label. These included "Milky White Way" (a cover of
the Trumpeteers
' 1948 charted single) backed with "Eternity," "There's Nothing I Can Do" paired with "It's Amazing," and the final single, "Jesus," teamed with "Steal Away."
In the early '60s, the group returned to Dooto, but this time with a change in personnel. Lloyd Macklin and William Robinson had replaced tenors Van and Mason, and Joe Hughes was now the group's regular guitarist. This association with Dooto would produce five singles, as well as several more tracks released on Dooto LP-807, Down by the River. Zion Travelers' sound during this period was quite similar to their earlier Dootone recordings. It was also well-recorded by Dootsie Williams. Instrumentation is light and kept nicely in the background of the mix, with the focus always on the group's impeccable vocals. Some of the highlights of this period are infectious mid-tempo outings like "By and By," "Packin' Up," "Just a Little Talk With Jesus," and "Every Time I Feel the Spirit." On the harder side are more emotional and stirring numbers like "I Must Tell Jesus," "God I'll Live," and the chilling "The Blood." There is no doubt Zion Travelers were more than capable of doing their share of gospel "house wrecking." The Dooto Down by the River LP includes "I Dreamed of a City," which reprised their previous Ebb recording of "Beautiful City" and is an equally effective and moving gospel ballad. Fortunately for today's listener, an excellent CD from Ace Records, Dootone Masters, showcases all Zion Travelers' Dootone material. Most of the 25 tracks are taken from the original Dootone master tapes and include two previously unreleased cuts. Zion Travelers have left a wonderful legacy of recordings that bear witness to the highest levels of quartet singing to be heard during the golden age of gospel. ~ Jim Dunn
full bio
Selected Discography
x
Track List:
This May Be My Last Time Singing: Raw African-American Gospel On 45RPM, 1957-1982
Similar Artists
Don't have a Pandora account? Sign up
Already have a Pandora account? Log In