Free personalized radio that
plays the music you love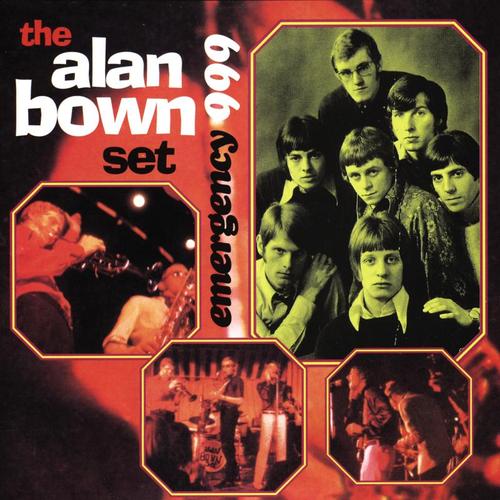 People who also like this
The history of British rock & roll of the 1960s is filled with the names of homegrown performers who, despite enjoying the favor of critics, music columnists, and club audiences, never managed to make a permanent mark on the record charts. Alan Bown was a case in point, a trumpet player who organized a series of bands -- principally known as the Alan Bown Set -- in the 1960s that got good reviews and attracted healthy live audiences, but which were never able to successfully transfer their club sound onto vinyl. Bown didn't start pursuing a professional music career until after having served a hitch in the Royal Air Force -- he organized his first band soon after returning to civilian life in the early '60s. At the time, there were several different types of music competing for attention in England, including homegrown rock & rollers, teen pop singers, trad jazz and soft jazz outfits, and folk groups of various sizes and shapes. Bown's instrument was the trumpet and his main interests were jazz and American rhythm & blues, and there was room for outfits of that sort at the time -- his first group made it to the performing mecca of Hamburg, Germany, playing at venues such as the Star-Club and crossing paths with
the Beatles
, Tony Sheridan, et al. He later joined the John Barry Seven during their stint backing
Brenda Lee
on a tour of Europe, and became a formal member of the studio version of the group, until it broke up in 1964 amid
Barry
's burgeoning career as a film composer.
He formed the Alan Bown Set in 1964, featuring Bown on trumpet; Jeff Bannister on vocals and keyboards; Dave Green on sax, clarinet, and flute; Pete Burgess on guitar; Stan Haldane on bass; and Vic Sweeney on drums. They built up a reputation for exciting live shows and then headed for London, where their resourcefulness at filling their repertoire with obscure but worthwhile American R&B and soul numbers quickly got them a loyal following in club patrons and trade reviews. They had rivals in this field, including Zoot Money & His Big Roll Band, Cliff Bennett & the Rebel Rousers, and Georgie Fame & the Blue Flames, and by all accounts Bown and company could hold their own with the best of them. But what each of them did, as early as 1964, that Bown didn't do, was land a recording contract, and
Georgie Fame
and Cliff Bennett suddenly had chart-soaring singles and international recognition from the songs "Yeh Yeh" and "One Way Love," respectively.
In 1965, the Alan Bown Set were discovered by bassist turned producer Tony Reeves and signed to Pye Records by Reeves' superior,
Tony Hatch
. They might have made a noise on the charts if their intended single, a cover of
Curtis Mayfield
's "I'm the One," had gone out as planned -- instead, it ended up as the B-side and the "play" side, "Can't Let Her Go," was ignored by the powers-that-were. The group continued to succeed as a club band, and by the second half of 1965 had become a top attraction at the Marquee in London. Their recognition was such that they began getting offers to play all across England, and over the next year they did precisely that -- they lost guitarist Green in early 1966, his slot filled by saxman John Helliwell (later part of
Supertramp
), and they expanded further with the addition of singer Jess Roden, which allowed Bannister to devote his attention to playing keyboards. This version of the Alan Bown Set was actually much stronger, a fact perhaps reflected by the three singles that they cut and released in 1966, among them the classic "Emergency 999," which, like their other releases, failed to chart -- but it later found an audience among Northern soul enthusiasts. Pye finally hit upon the notion of simply recording a live set by the group, which (in tandem with a set by Jimmy James & the Vagabonds on the other side) was released as London Swings: Live at the Marquee Club. That LP is now considered one of the most important and essential ever released by Pye Records.
Guitarist Pete Burgess departed the lineup in November of 1966 and was replaced by Tony Catchpole, and it was this version of the group that played out the end of its contract in 1967. This included one last Pye single, "Gonna Fix You Good (Everytime You're Bad)" b/w "I Really, Really Care," and a song for a French film entitled Jeu de Massacre, featuring Jacques Loussier. The next few months saw the group go through a complete transformation, into a psychedelic band known simply as the Alan Bown, which was signed to the Deram label (after one release on Verve Records) in 1968. With
Robert Palmer
on vocals, they finally enjoyed a minor hit single with "Still as Stone," and after
Palmer
left to join Dada and
Vinegar Joe
, the group carried on with Gordon Neville in its last incarnation circa 1970-1971, with Mel Collins on saxophone, by which time the band had moved over to Island Records, no less. The Alan Bown called it quits in 1971, with Bown himself becoming a member of
Jonesy
before moving into A&R work with British CBS Records, while Jeff Bannister jumped to Jess Roden's group Bronco and Vic Sweeney worked with
Kevin Coyne
. Gordon Neville was later a part of
Elton John
's backing band, as well as working with
Rick Wakeman
, and Mel Collins went on to work with
King Crimson
and
Alexis Korner
, as well as (seemingly) almost everyone else in British music over the next few decades. ~ Bruce Eder
full bio
Selected Discography
Similar Artists
Don't have a Pandora account? Sign up
Already have a Pandora account? Log In