Free personalized radio that
plays the music you love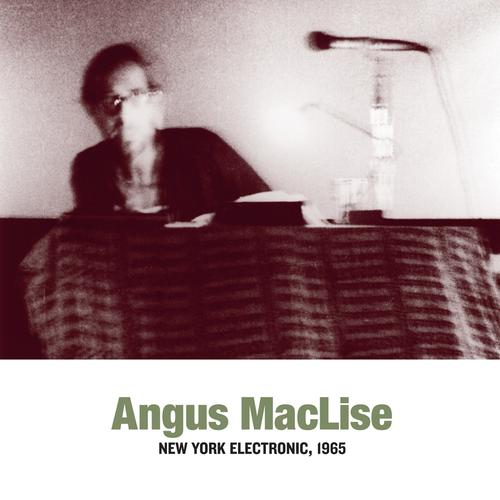 People who also like this
Angus MacLise is best known as the original drummer of
the Velvet Underground
, although he dropped out of the lineup before they had made any records. His brief stint in
the Velvet Underground
, however, was just one stop on a lengthy career in experimental music and films that was more diverse and extensive than most realize. As a percussionist, MacLise merged the avant-garde and world music, particularly Asian music, and was a significant collaborator with avant-garde musician La Monte Young and several experimental filmmakers. The nature of his contributions has been difficult to assess in light of the scarce availability of recordings in which he participated, a situation that changed with the release of a compilation of his work, The Invasion of Thunderbolt Pagoda, in 1999. By the early '60s MacLise was on the beatnik (soon to become the hippie) trail, traveling overseas and writing poetry published by Dead Language Press, which he founded with poet and filmmaker Piero Heliczer. Dead Language Press also published MacLise's combination calendar/poem, Year, which gave names to each day of the year. In the first half of the 1960s, he played bongos in La Monte Young's the Theatre of Eternal Music ensemble, a group that combined contemporary composition with drones and percussive rhythms that had similarities to Indian music. It was via Young that MacLise met
John Cale
, who played viola in the Theatre of Eternal Music. It was via
Cale
that MacLise came into contact with
Lou Reed
and Sterling Morrison, becoming the first drummer of
the Velvet Underground
. MacLise's role in the early
Velvets
is, again, difficult to evaluate as there are no official recordings on which he is present, and barely any unofficial ones. (Even the 1965 demos that came out on
the Velvet Underground
's Peel Slowly and See box set were not done with him, or indeed with any drummer.) It could be that his strongest contribution was not so much musical as conceptual, in that he had the strongest links to New York's multimedia underground. Therefore, he was instrumental in forging their associations with experimental filmmakers and musicians, and with the avant-garde in general. While MacLise was in the group, for instance, they improvised soundtracks for a couple of multimedia events that MacLise and Heliczer put on at the Cinematheque in New York. He was in the group when the CBS news did a piece on underground film, which showed Heliczer filming the band playing "Venus in Furs," a track which can be heard on the obscure and expensive four-CD
Velvet Underground
bootleg Caught Between the Twisted Stars. As for his style, Sterling Morrison was once quoted (in
the Velvet Underground
fanzine What Goes On) as saying that MacLise thought "
Keith Moon
was too controlled as a drummer." MacLise was not one to be tied down by conventional notions of time and commerce, however, showing up at rehearsals erratically, or whenever he felt like it. He quit
the Velvet Underground
, according to one frequently recounted legend, when they secured their first paying gig (for 75 dollars) at a New Jersey high school in late 1965. This was because the idea of playing for money was antithetical to his principles, and because he did not want to participate in a structured gig in which the band would show up at a certain time and play for a specified time. He did, however, rejoin
the Velvet Underground
for a couple of weeks in mid-1966 when the group was playing in Chicago, and a hepatitis-stricken
Lou Reed
was unable to play.
John Cale
took over vocals and organ, drummer Maureen Tucker (MacLise's replacement) took over bass, and MacLise drummed. Live versions of "Heroin" and "Venus in Furs" by this lineup were used on the soundtrack of Ronald Nameth's Exploding Plastic Inevitable film (and have been bootlegged). MacLise was still going by his own clock, as he showed up half an hour late to one performance, and made up for it by playing his drums for half an hour after the set was finished. According to Victor Bockris'
Lou Reed
biography, Sterling Morrison felt that MacLise at this point regretted leaving
the Velvets
and wanted to rejoin.
Reed
made it clear to MacLise that the replacement stint was temporary. MacLise was not a Pete Best of the rock avant-garde, however, just missing his chance at permanent fame and doing little else after leaving the boat just as it sailed into the golden era. While he played with
the Velvet Underground
, and after he was replaced by Maureen Tucker, he continued to actively collaborate with other musicians, filmmakers, and writers. Some music that he played with
Cale
,
Terry Riley
, experimental musician/filmmaker/early
Velvets
associate
Tony Conrad
, and saxophonist Terry Jennings came out on two CDs devoted to music created for movies by underground filmmaker Jack Smith. He played the cembalum, a stringed instrument played with sticks, on soundtracks for Ron Rice's 1964 movie Chumlum and Gerard Malanga's 1969 film The Children (an excerpt from the soundtrack to The Children appeared on Malanga's Up From the Archives compilation). He and
Conrad
backed a Jack Smith reading of Les Evening Gowns Damnees on acoustic guitar and viola. He collaborated with
Yoko Ono
and noted avant-garde New York film figure Jonas Mekas; scored Piero Heliczer's film The Autumn Feast with Heliczer and
Conrad
; and worked with yet another film and multimedia figure, Jerry Jofen, on Jofen's film Voyage, which has music by MacLise and Jofen. In short, MacLise was in a lot of places in the New York underground of the mid-'60s. They were just not the sort of places that were extensively documented by record releases, either at the time or via archive reissues. In the late '60s, MacLise married illustrator Hetty McGee, and both played in a group called the Universal Mutant Repertory Company. Also including flute, dulcimer, guitar, and other instrumentation, this ensemble created psychedelic trance music using four microphones, each of which went through an echo chamber. Him, Hetty MacLise, and other members of the Universal Mutant Repertory Company did a series of performances in New York's St. Mark's Church in 1970, Epiphanies. At one of these performances, they played while Ira Cohen's Invasion of Thunderbolt Pagoda film was shown. An excerpt of this came out, as "The Joyous Lake," on a flexidisc that was in an issue of the art magazine Aspen. Fortunately, a 39-minute version of that performance, also titled "Invasion of Thunderbolt Pagoda," formed the centerpiece of the Angus MacLise CD The Invasion of Thunderbolt Pagoda, which included four other pieces recorded by MacLise (usually with other musicians) during 1968-1972. With this CD, the legend surrounding MacLise's music was finally illustrated with a substantial body of tangible sound. On pieces such as "Invasion of Thunderbolt Pagoda," MacLise and the musicians with whom he played combined the drone of avant-gardists like La Monte Young with Indian music, MacLise's varied and frenetic hand drum percussion, and a psychedelic swirl of sound. Other tracks on the CD served as evidence of MacLise's wide musical interests, such as his assemblage of radio noise on "Shortwave-India," the shamanistic rhythms of "Blastitude," and the less cacophonous "Humming in the Night Skull," on which MacLise played song bells. MacLise, long a world traveler, spent much of the 1970s in India and Nepal. Although he continued to make music during that period, little has surfaced on CD or vinyl. He devoted more of his time to poetry and calligraphy, and also started a literary magazine, Ting-Pa. He did some poetry and music on trips back to New York, and began working on an opera based on Monteverdi's "Orfeo." This was put on by Ira Cohen at the Kitchen, a New York multimedia performance venue, as The $500 Opera, although not much of MacLise's music was used in the production. MacLise died of hypoglycemia in Nepal in 1979. Other snippets of MacLise's work can be heard on a single on the Fierce label, in which he comments on a ceremony in a South Indian village; an untitled track on Ira Cohen's The Majoon Traveller; and the three-LP compilation Breathe on the Living. Another compilation of 1968-1972 MacLise material, Brain Damage in Oklahoma City, came out in 2000, although it was considerably more dissonant and difficult, and considerably less interesting, than the preceding The Invasion of Thunderbolt Pagoda. As a final trivial footnote, Angus and Hetty MacLise can be seen dancing to the music in the Woodstock film. ~ Richie Unterberger
full bio
Selected Discography
Similar Artists
Don't have a Pandora account? Sign up
Already have a Pandora account? Log In