Free personalized radio that
plays the music you love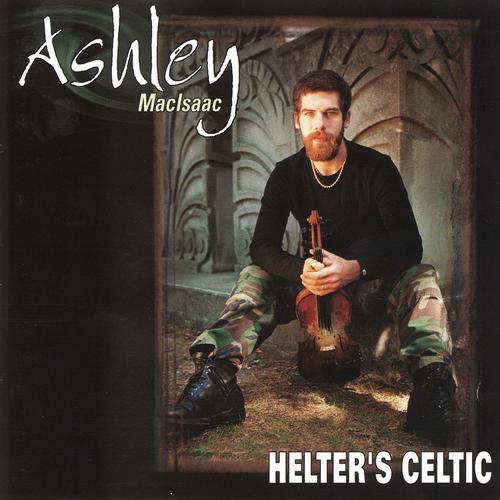 People who also like this
Ashley MacIsaac is, in a sense, the musical representative of the pre-millennial generation of Atlantic Canada. An ardent traditionalist (and cousin of international Celtic performer
Natalie MacMaster
) with a penchant, nevertheless, for experimentation, this young Nova Scotian native has been taught to play the fiddle the working-class, pub-stomp Cape Breton way: fast, furious, and with phenomenal precision. Alternately considered a rebel, taking the old fiddling conventions in newfangled directions they were never meant to go, or a champion, reforging and re-creating Celtic music with an updated, mass-appeal quality, MacIsaac has inarguably put his own spin on the sounds he was brought up with. This headstrong approach has led to MacIsaac working with an impressive array of talent:
David Byrne
,
the Chieftains
,
Mary Jane Lamond
, and others.
Already considered something of a local legend and prodigy by the time of his impressive 1992 debut, Close to the Floor, MacIsaac was not really introduced to Canadian audiences at large until he released the genre-bending Hi How Are You Today? in 1995. Along with nationwide radio play for the first single, Sleepy Maggie, featuring the dreamlike Gaelic vocals of
Mary Jane Lamond
, and a regular slot on Canadian video channel MuchMusic, MacIsaac was soon recognized coast-to-coast as something of a minor national icon. His ability to cross the boundaries of folk, punk, garage rock, and metal, all bound together by his astonishing fiddle playing, branded him as an eccentric, an upstart, and in many cases, a pioneer. Additionally, his refusal to conform to a quick and easy "studio image" earned him a solid fan base.
In 1998, MacIsaac released his follow-up to Hi How Are You Today?, a more traditional return to form entitled Fine Thank You Very Much. In 1999, he again pushed the boundaries of stylistic conformity with the electronic- and ambient-tinged Helter's Celtic. Following a departure from A&M later that year, the fiddler recorded the independently released Fiddle Music 101, an album of traditional instrumentals made with Halifax guitarist
Dave MacIsaac
, and he re-released his 1993 album, A Cape Breton Christmas. A move to Decca Records eventually produced 2003's accurately titled Ashley MacIsaac. "Special Edition" versions of Fiddle Music 101, A Cape Breton Christmas, Live at the Savoy, Hi How Are You Today?, and Close to the Floor arrived in 2005, followed by Pride in 2006 and Crossover in 2011. In 2014, after issuing a handful of live outings and compilations, MacIsaac paired up with American pianist Barbara MacDonald Magone for a collection of traditional tunes called Beautiful Lake Ainslie. In early 2016, MacIsaac teamed up with Jay Andrews for a new project called FDLER. The duo's eponymous debut, which brought together dance, world fusion, EDM, and experimental Celtic music, arrived later that year. ~ Benn Neufeld
full bio
Selected Discography
Similar Artists
Don't have a Pandora account? Sign up
Already have a Pandora account? Log In