Free personalized radio that
plays the music you love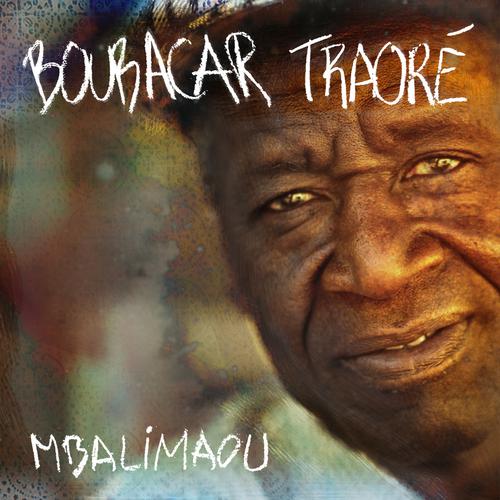 People who also like this
Boubacar Traoré has gone from being the voice of Mali to obscurity, and bounced back to become an internationally respected singer, guitarist, and songwriter -- all in all, not a bad career arc. Born in Kayes, in the sandy west of Mali, his passion as a boy was soccer, and his skills won him the nickname he still carries, "Kar Kar" (short for kari, kari -- meaning dribble). But music caught his attention, and the round ball faded into the background. He began sitting in with orchestras around Kayes (including the Orchestra Regional de Kayes), playing his guitar and singing, before moving to the country's capital, Bamako, to try his luck. In the '60s, following Mali's independence from France, it seemed as though he'd made the big time. Every morning Traoré would be on national radio, greeting the country with his song "Mali Twist," a love letter to the new nation. Everyone knew Kar Kar and his voice, although he never recorded, simply from from his appearances on the radio and in person.
That didn't pay the bills, though, and Traoré had a family to feed. So music moved onto the back burner as he became a tailor, a shopkeeper, a farmer, a schoolteacher, and even an agricultural agent away from Bamako to keep food on the table. He played music occasionally, but there were more urgent priorities in his life. Everything changed, however, in 1987, when his wife Pierrette died. With most of his children grown, Traoré began playing gigs again, being "rediscovered" in Mali. But now the place held bad memories for him and, he said, "I didn't want to be there any more." Instead, he traveled to France, where he worked construction jobs with other Malians, sharing the rough-and-ready boarding house system, making money to send home to support the rest of his family. He had his guitar, but rarely touched it until a British producer managed to track him down, taking him to England to record his first CD, Mariama. Two years later he returned to Mali, making his home once again in Bamako and playing regularly. His reappearance came as a shock to many Malians, who assumed his silence meant he'd died. Instead, he was more active than ever, writing songs in the pentatonic style of his native Kayes, not unlike the northern Mali style of his friend Ali Farka Touré. Mariama traveled well in world music circles, and even prompted
Ry Cooder
and
David Lindley
to suggest a collaboration, which never happened.
Instead, Traoré returned to Europe in 1992, recording Kar Kar, whose songs often touched on lost love, before undertaking another tour. He began dividing his time between Bamako, where he slowly built a house with his own hands, and Europe, where he toured frequently. But it wasn't until 1996 that he issued Sa Golo, his third album, in France (released 2000 U.S.), where his voice and guitar were accompanied by Baba Dramé on calabash. Three years later, Indigo in France put out Maciré, Traoré's fourth release (2000 U.S.), named for his brother, which saw his songs receive much fuller arrangements, thanks to help from rising Malian star Habib Koité and his band
Bamada
. The record included a song that had been big for Traoré in the '60s -- "Kar Kar Madison," his own take on the American dance craze, the Madison. In the early fall of 2000, Traoré undertook an extensive and well-received U.S. tour. ~ Chris Nickson
full bio
Selected Discography
Similar Artists
Don't have a Pandora account? Sign up
Already have a Pandora account? Log In