Free personalized radio that
plays the music you love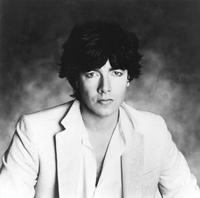 People who also like this
As a boy, Duncan Browne intended to follow his father, an Air Commodore (British equivalent of a one-star Air Force general), into the Royal Air Force, but his poor health even as a youth precluded this as a possibility. Instead, he chose to pursue his interests as an actor -- he played the clarinet and studied music theory, but wasn't possessed to consider a career in music until, at age 17, he saw
Bob Dylan
in an appearance on a BBC drama called The Madhouse on Castle Street, during the American folk-rock star's first tour of the U.K. It was
Dylan
's guitar playing rather than his singing that served as Browne's inspiration and entryway to rock music. "Most people find that odd," he recalled in a 1991 interview from his home in London, "but I was interested in the way he tuned and played his guitar, especially on The Freewheelin' Bob Dylan." In response, he bought a Yamaha acoustic model and taught himself to play in a technique that was heavily classically influenced.
He spent some time busking around London and later traveled across Europe on 30 pounds borrowed from his father, before entering the London Academy of Music and Dramatic Art. During his three years there, in addition to studying drama, he kept up with his guitar playing and developed a greater command of music theory -- which he'd begun studying as a teenager -- and formed a folk-rock trio called Lorel. They were later signed to Andrew Oldham's Immediate Records and cut one single, ironically enough an original song that had the bad luck to use as its source the same
Bach
-originated tune that
Procol Harum
had utilized for "A Whiter Shade of Pale" -- Immediate saw no point in releasing the single, and the trio soon dissolved. Browne was able to salvage his own career out of the debacle, however -- he had done some arranging for other acts on the label and Oldham was impressed with what he'd seen, and wanted a solo album from him. He turned to a former student friend of his, David Bretton, to serve as lyricist, and the two composed a dozen songs together. The resulting album, Give Me Take You, was one of the jewels of the Immediate Records catalog, a quietly dazzling work that embraced elements of folk, rock, pop, and classical, all wrapped around some surprisingly well-crafted poetry and Browne's stunning voice. Over the decades, it has been compared to the best work of
Paul McCartney
and
the Moody Blues
, and also to such albums as Astral Weeks by
Van Morrison
, while Richard Goldstein of The Village Voice has described it as an example of "Pre-Raphaelite Rock," a reference to the Renaissance revival movement in art, formed in England in the mid-19th century.
Despite its many virtues, the album died a commercial death, largely as a result of its being released just at the point when Immediate's financial underpinnings were beginning to collapse. Both Browne and Give Me Take You did get some notice in England, and especially from his fellow musicians -- "
Keith Emerson
[of
the Nice
] heard my work on Give Me Take You," he recalled in 1991, "and rang me up to ask if I would arrange [the choir and accompaniment on] "Hang on to a Dream." I enjoyed working with
the Nice
-- we would support each other when we toured together, and
Keith
asked me at one point if I was interested in replacing their guitarist, Davy O'List, as the fourth member of the band. I think by the time that happened though, he was in the process of putting together the group that eventually became Emerson, Lake & Palmer."
Those who heard it tended to love Give Me Take You, and Browne probably could have gotten some concert work from the release, but for a certain degree of confusion as to who he was, owing both to Immediate's slipshod publicity operation and the design of the album jacket -- the triple superimposed image of Browne, coupled with the multiple overdubs on many of the songs, led some promoters to think that Duncan Browne was a trio of some sort. When the company's collapse came in 1969-1970 -- with Oldham, trying in the final days to raise money from any and every source, actually presenting Browne with a bill for 2,000 pounds (about $6,000) to cover the recording cost of the LP -- Give Me Take You was buried under the rubble of Immediate Records. It resurfaced briefly in the mid-'70s on the Canadian-based Daffodil label and then disappeared until the early '90s; for years, as with most of the Immediate library, the master tapes to Browne's work were missing, lost in storage in some forgotten vault.
Browne went on to record a single for Bell Records' British unit (an unusual label that also recorded the not-dissimilar
Amazing Blondel
during this same period), and had a short but more substantial liaison with Mickie Most's RAK label in 1972, where he issued a single, "Journey," and a self-titled solo album that was a direct stylistic follow-up to his Immediate LP. Neither did well enough to justify more recording at the time, and Browne spent the next several years as a session musician, working on a pair of albums by
Colin Blunstone
and one album by Tom Yates. In the mid-'70s, he moved into a full electric rock mode in collaboration with
Peter Godwin
, ultimately forming the power pop band Metro, whose recordings were issued on Sire Records in America. Suddenly, Browne was near the cutting edge of music again, and in addition to his work with Metro he released a pair of solo albums, The Wild Places and Streets of Fire, which were also issued on Sire in the early '80s. This was as close as Duncan Browne ever got to rock stardom, his records sought after in locales like New York's East Village and played on American college radio stations. Creem magazine critic Janis Schact pegged him as the voice that was "about to launch [a thousand romances] into the 1980s."
Despite some beautiful and surprisingly hard-rocking music that was sort of new wave melodic, however, there wasn't enough interest or activity to sustain this phase of Browne's career. By the middle of the decade, Browne had moved into the field of film and television scoring, and worked on Jonathan Miller's series Madness, among other productions. He was pleasantly surprised at the outset of the 1990s when the CD boom led to new interest in his 1960s and 1970s rock efforts -- Browne was gratified, in particular, to learn that Sony Music Special Products was preparing a CD reissue of Give Me Take You in the United States. Alas, he was stricken with cancer in the early '90s, and died in the spring of 1993. In the years since, most of his catalog, including his early-'80s solo albums, has been re-released and Browne's music may well have a larger following in 2002 than it ever did in the 1960s and 1970s. ~ Bruce Eder
full bio
Selected Discography
Similar Artists
Don't have a Pandora account? Sign up
Already have a Pandora account? Log In