Free personalized radio that
plays the music you love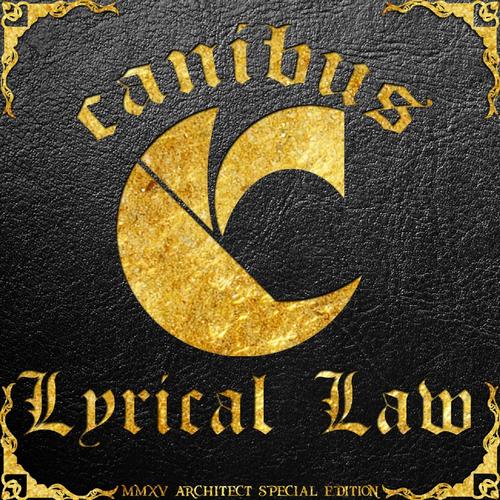 People who also like this
Following some underground work and cameo appearances, most notably on
Wyclef Jean
's "Gone Till November" remix in 1997, hardcore rapper Canibus feuded famously with
LL Cool J
. The resulting exchanges -- Canibus' "Second Round K.O." and
LL
's "The Ripper Strikes Back," both spirited battle tracks, garnered significant attention. Expectations were therefore high when Canibus unleashed his
Wyclef
-produced debut full-length, Can-I-Bus (1998), shortly afterward on Universal. Most critics panned the album, but it sold over 500,000 copies in the United States alone, earning it gold status. The MC returned two years later with his follow-up for Universal, but it did not fare as well, and Canibus soon found himself without a major-label deal. Through the early 2010s, he retained a cultish following and continued to release albums independently of the majors, occasionally firing off more of the battle raps for which he is most well-known.
Born Germaine Williams in 1974 in Jamaica, Canibus moved to the United States with his mother at a young age. Because his mother's career required constant relocation, the family moved frequently and the soon-to-be rapper found solace within himself. His rhetorical abilities blossomed later, once hip-hop became the guiding force in his life. He began rhyming and in the mid-'90s joined a group called T.H.E.M. (the Heralds of Extreme Metaphors), which also consisted of his partner Webb. Following a fallout with Webb, Canibus pursued a solo career and began infiltrating the mixtape circuit. By 1997, he had approached the brink of the major-label rap game, guesting regularly on high-profile releases: he contributed to "Uni-4-orm," an inclusion on the Rhyme & Reason soundtrack also featuring
Heltah Skeltah
and
Ras Kass
; "Love, Peace & Nappiness," an inclusion on
the Lost Boyz
's Love, Peace & Nappiness also featuring
Redman
and A+; "Making a Name for Ourselves," an inclusion on
Common
's One Day It'll All Make Sense; the non-album remix of
Wyclef Jean
's "Gone Til November," and most famously, "4, 3, 2, 1," an inclusion on
LL Cool J
's Phenomenon also featuring
Redman
,
DMX
, and
Method Man
.
Of the several guest appearances, "4, 3, 2, 1" certainly meant the most, as it brought together many of New York's preeminent hardcore rappers and thus ushered Canibus into that same elite class. At the same time, however, Canibus lashed out shortly afterward with the Mike Tyson-featuring "Second Round K.O.," where he rhymed, "So I'ma let the world know the truth, you don't want me to shine/You studied my rhyme, then you laid your vocals after mine." In fact, the entirety of the song directed barbed rhymes at
LL
: "You walk around showin' off your body cause it sells/Plus to avoid the fact that you ain't got skills/Mad at me 'cause I kick that sh*t real n**gaz feel/While 99 percent of your fans wear high heels," and so on. Shortly thereafter,
LL
sought his revenge, releasing "The Ripper Strikes Back" on the 1998 soundtrack Survival of the Illest soundtrack and thus channeling even more attention toward Canibus. From the track's chorus to practically every line of the verses,
LL
unleashed a fury of insults and threats. The media elevated the battle to grand heights, and even MTV gave the story headlines. In the aftermath of
2Pac
's and Biggie's deaths, such confrontations fascinated the rap community, and Canibus certainly capitalized on his newfound publicity.
As for his 1998 debut full-length, Can-I-Bus, though, the response was mixed. Critics expressed little support, while it sold over half a million copies. Negative reviews targeted Canibus' delivery (more than his lyrics or themes), as well as
Wyclef
's productions. The momentum that "Second Round K.O." had generated simmered almost immediately, and it didn't help that
LL
's "Ripper Strikes Back" found substantial acceptance at the time. In the two years following the release of Can-I-Bus, the rapper maintained a low profile in contrast to the regular guest appearances he had made leading up to his debut. As a result, when he finally did return with his 2000 follow-up album, 2000 B.C., he didn't have the same level of mainstream clout, and the album was not promoted heavily; Canibus subsequently returned to the underground after parting ways with Universal.
He continued to record albums and release them on the independent circuit. These discs included 2002's Mic Club (the first release on his own Mic Club Music label), 2003's Rip the Jacker, and 2005's Mind Control. During this period, Canibus also served in the U.S. Army. He was just as productive following his discharge and released several additional sets in the following years. On 2010's Melatonin Magik, his confrontational nature led to swipes at
D12
and
Eminem
, but he was no lone wolf. The 2011 release Lyrical Warfare saw him working beside the likes of
Killah Priest
,
Ras Kass
, and
Chino XL
. Fait Accompli, produced strictly by J.P. Beats, was released in 2014 with a guest verse from
Tragedy Khadafi
. The following year brought Time Flys, Life Dies...Phoenix Rise, an album-length collaboration with producer/rapper
Bronze Nazareth
. ~ Jason Birchmeier
full bio
Selected Discography
Similar Artists
Don't have a Pandora account? Sign up
Already have a Pandora account? Log In