Free personalized radio that
plays the music you love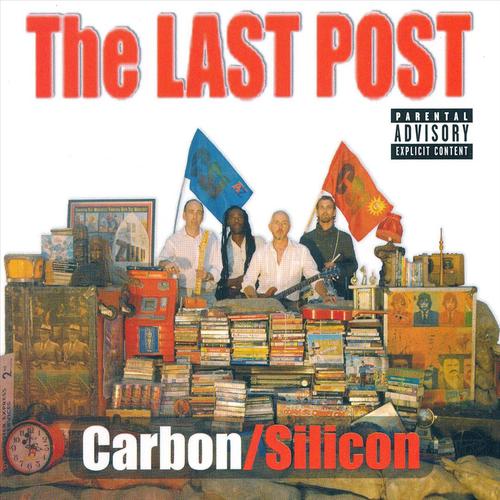 People who also like this
Mick Jones and
Tony James
first played together in 1975, when they were bandmates in the short-lived but historically crucial band London S.S., but while they were punks before the phrase "punk rock" meant anything, in the new millennium they're taking the D.I.Y. philosophy of punk in new directions with their band Carbon/Silicon. In 2002, years after Mick Jones had become a legendary figure in British rock as guitarist with the Clash (and gained new acclaim as a producer for
the Libertines
) and
Tony James
had made a name for himself as a member of
Generation X
and
Sigue Sigue Sputnik
, the two friends began writing songs together, starting with a tune about the promise of the online music revolution called "MP Free." More songs followed, with the guitarists using samples and drum loops for accompaniment rather than assembling a full band.
By the summer of 2003, Jones and
James
had two full albums' worth of material ready, but realized that due to sample clearance issues most of it would probably never see an authorized release. Rather than let the material go unheard, Jones and
James
posted two albums online as free downloads, Sample This -- Peace and Dope Factory Boogie, credited to the group name Carbon/Silicon. Given the impressive résumé of the two frontmen, word spread quickly about Carbon/Silicon, and the free albums became popular items on peer-to-peer music-sharing sites. In the spring of 2004, Carbon/Silicon launched their own website, featuring more material for free download, and Jones and
James
began playing live shows employing pre-programmed rhythms, prompting former Creation Records chief Alan McGee to describe them as "
the Stones
jamming with a laptop." Making the rounds of British rock clubs, Carbon/Silicon encouraged fans to record their shows in both audio and video and post the results on fan sites; the group soon became a well-documented phenomenon without the help of publicists or a record company. In 2005,
Patti Smith
invited Carbon/Silicon to appear at the Meltdown Festival she curated that year, and the band began work on a new album, with songs posted online as they were completed.
By this time, Jones and
James
began working with a live rhythm section, and not long after they completed the album A.T.O.M., they started work on a new set, to be called Western Front, that would combine new material with new recordings of the songs from the two "unreleasable" albums. As Jones,
James
, bassist Leo "E-Zee-Kill" Williams (who had previously worked with Jones in
Big Audio Dynamite
), and drummer Dominic Greensmith began playing and recording regularly, Carbon/Silicon removed their older material from free distribution on their website in anticipation of reissue for brick-and-mortar music stores, but posting fresh new songs in their place (including two EPs, The Crackup Suite and The News, the latter of which would become the band's first disc available in shops), while still urging fans to document their performances. ~ Mark Deming
full bio
Similar Artists
Don't have a Pandora account? Sign up
Already have a Pandora account? Log In