Free personalized radio that
plays the music you love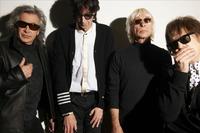 People who also like this
Blondie
may have had a string of number one hits and
Talking Heads
may have won the hearts of the critics, but the Cars were the most successful American new wave band to emerge in the late '70s. With their sleek, mechanical pop/rock, the band racked up a string of platinum albums and Top 40 singles that made them one of the most popular American rock & roll bands of the late '70s and early '80s. While they were more commercially oriented than their New York peers, the Cars were nevertheless inspired by proto-punk, garage rock, and bubblegum pop. The difference was in the packaging. Where their peers were as equally inspired by art as music, the Cars were strictly a rock & roll band, and while their music occasionally sounded clipped and distant, they had enough attitude to cross over to album rock radio, which is where they made their name. Nevertheless, the Cars remained a new wave band, picking up cues from
the Velvet Underground
,
David Bowie
, and
Roxy Music
.
Ric Ocasek
and Ben Orr's vocals uncannily recalled
Lou Reed
's deadpan delivery, while the band's insistent, rhythmic pulse was reminiscent of Berlin-era
Iggy Pop
. Furthermore, the Cars followed
Roxy Music
's lead regarding LP cover art, in their case having artist Alberto Vargas design a sexy pinup-style illustration for the cover of their sophomore album, Candy-O. Similar cover art remained the Cars' primary visual attraction until 1984, when the group made a series of striking videos to accompany the singles from Heartbeat City. The videos for "You Might Think," "Magic," and "Drive" became MTV staples, sending the Cars to near-superstar status. Instead of following through with their success, however, the Cars slowly faded away, quietly breaking up after releasing one final album in 1987.
Ric Ocasek
(guitar, vocals) and Ben Orr (bass, vocals) had been collaborators for several years before forming the Cars in 1976.
Ocasek
began playing guitar and writing songs when he was ten. After briefly attending Antioch College and Bowling Green State University, he dropped out of school and moved to Cleveland where he met Orr, who had led the house band on the TV show Upbeat as a teenager. The two began writing songs and led bands in Cleveland, New York City, Woodstock, and Ann Arbor before settling in Cambridge, Massachusetts in the early '70s. In 1972, the pair was the core of a folk trio named
Milkwood
. The band released an album on Paramount Records in late 1972 that was ignored; the record featured keyboards by a session musician named Greg Hawkes. By 1974,
Ocasek
and Orr had formed Cap'n Swing, which featured
Elliot Easton
on lead guitar. Cap'n Swing became a popular concert attraction in Boston, but the group broke up in 1975.
Ocasek
, Orr, and
Easton
formed a new band called the Cars in 1976 with former Modern Lovers drummer Dave Robinson and keyboardist Hawkes.
Early in 1977, the Cars sent a demo tape of "Just What I Needed" to the influential Boston radio station WBCN and it quickly became the station's most-requested song. For the remainder of 1977, the Cars played Boston clubs, and by the end of the year they signed with Elektra. The group's eponymous debut album appeared in the summer of 1978 and it slowly built a following thanks to the hit singles "Just What I Needed" (number 27), "My Best Friend's Girl" (number 35), and "Good Times Roll" (number 41). The Cars stayed on the charts for over two-and-a-half years, delaying the release of the group's second album, and it eventually sold over six million copies.
Recorded early in 1979, Candy-O wasn't released until later that summer. The album was an instant hit, quickly climbing to number three on the charts and going platinum two months after its release. The record launched the Top Ten hit "Let's Go" and sent the band to the arena rock circuit. Perhaps as a reaction to the Cars' quick success, the group explored more ambitious territory on 1980's Panorama. Though the album wasn't as big a hit as its predecessors, it nevertheless peaked at number five and went platinum. Before recording their fourth album, several bandmembers pursued extracurricular interests, with
Ocasek
earning a reputation as a successful new wave producer for his work with
Suicide
and
Romeo Void
(he even produced some demos for
Iggy Pop
). The Cars released their fourth album, Shake It Up, in the fall of 1981, and it quickly went platinum, with its title track becoming the group's first Top Ten single.
Following the success of Shake It Up, the band recorded the soundtrack to the short film Chapter-X and then took an extended leave, with
Ocasek
releasing his solo album Beatitude in 1982 and Hawkes issuing Niagara Falls the following year;
Ocasek
also produced the debut album from the hardcore punk band
Bad Brains
. The Cars reconvened in 1983 to record their fifth album, Heartbeat City, which was released in early 1984. Supported by a groundbreaking, computer-animated video, the album's first single, "You Might Think," became a Top Ten hit, sending Heartbeat City to number three on the album charts. Three other Top 40 singles -- "Magic" (number 12), "Drive" (number three), and "Hello Again" (number 20) -- followed later that year, and the record went triple platinum in the summer of 1985. At the end of the year, the group released Greatest Hits, which featured two new hit singles, "Tonight She Comes" and "You Are the Girl."
The Cars were on hiatus for much of 1985 and 1986, during which time
Easton
released Change No Change and Orr issued The Lace. During 1987, the group completed its seventh album, Door to Door. The album was a moderate hit upon its summer release in 1987, launching the single "You Are the Girl," which peaked at number 17. Door to Door had seemed half-hearted, sparking speculation that the group was on the verge of splitting up. The Cars announced in February of 1988 that they had indeed broken up. All of the members pursued solo careers, but only
Ocasek
released albums with regularity. By the '90s, he'd also become a much sought-after alt-rock producer, having worked with with the likes of
Weezer
,
Bad Religion
,
Black 47
,
Hole
,
Guided by Voices
,
No Doubt
,
Nada Surf
,
Johnny Bravo
,
D Generation
,
Possum Dixon
,
Jonathan Richman
,
the Wannadies
, and former
Suicide
members
Alan Vega
and
Martin Rev
.
Easton
later reappeared with
Creedence Clearwater Revisited
, while sadly, Orr lost a battle with pancreatic cancer and died on October 3, 2000.
After Orr's passing, a few new Cars releases appeared on the marketplace, including the concert DVD Live (taped originally in Germany during 1979, and featuring an interview with the group shortly before Orr's death), a double-disc deluxe edition of their classic self-titled debut album, and a more extensive hits collection titled Complete Greatest Hits. By early 2002,
Ocasek
was at work putting together a Cars documentary film, comprised of backstage footage and unreleased promo clips that the band filmed itself. He also continued working on solo material, releasing Nexterday in 2005 to warm reviews. Meanwhile, Greg Hawkes and
Elliot Easton
teamed up with
Todd Rundgren
to form
the New Cars
, a pop supergroup whose repertoire included
Rundgren
's solo songs, the Cars' past hits, and some new material.
The New Cars
toured with
Blondie
in 2006 and released one record, the concert album It's Alive!, before
Rundgren
resumed his solo career the following year. By 2010, the Cars officially reunited for the first time in two decades, with the late Orr serving as the reunion's sole absentee. Working with producer Jacknife Lee, they took up temporary residence in a recording studio in Millbrook, New York, emerging with 2011's Move Like This. Released on Hear Music and greeted by positive reviews, Move Like This peaked at seven upon its release and the group supported it with a brief tour. Afterwards, the Cars entered hibernation, with the only new activity being the band's 2015 nomination for the Rock & Roll Hall of Fame (they were not inducted) and the 2016 compilations Moving in Stereo: The Best of the Cars and the complete box set The Elektra Years 1978-1987. ~ Stephen Thomas Erlewine
full bio
Selected Discography
Similar Artists
Don't have a Pandora account? Sign up
Already have a Pandora account? Log In