Free personalized radio that
plays the music you love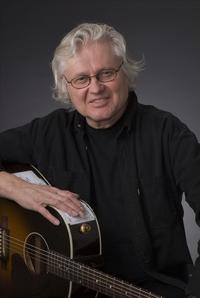 People who also like this
Chip Taylor & Carrie Rodriguez
Chip Taylor will probably always be known as the songwriter who wrote "Wild Thing" and "Angel of the Morning." Born John Wesley Voight (actor Jon Voight is his older brother), Taylor began playing country music while still in high school in Yonkers, New York. After finishing high school, he briefly took up his father's occupation, becoming a professional golfer. But he suffered a wrist injury and turned back to music. In 1962, he signed to Warner Bros., and his single "Here I Am" bubbled just under the Billboard Hot 100 in November. He became more successful, however, as a songwriter, scoring his first hit with "I Can't Let Go" (co-written with Al Gorgoni), which was recorded by
the Hollies
for a chart entry in March 1966. (
Linda Ronstadt
revived the song for a Top 40 hit in 1980.) Then came the simplistic but unforgettable "Wild Thing," recorded by another British group,
the Troggs
, who topped the charts with it in July, creating a much-covered standard. A parody by "
Senator Bobby
" (comedian Bill Minkin) hit the Top 40 in January 1967, and the Jimi Hendrix Experience performed the song at the Monterey Pop Festival in June.
Meanwhile, Taylor continued to write hits: "Make Me Belong to You" (co-written with
Billy Vera
) hit the Top 40 for
Barbara Lewis
in August 1966; "I Can Make It with You" was cut by both
the Pozo-Seco Singers
and
Jackie DeShannon
, with
the Pozo-Seco Singers
' version winning out and hitting the Top 40 in October 1966;
the American Breed
recorded "Step Out of Your Mind" for a Top 40 hit in July 1967; and Billy Vera & Judy Clay hit the Top 40 with "Country Girl City Man" (co-written with Ted Daryll) in March 1968. But Taylor's second standard was "Angel of the Morning," a ballad about premarital sex that pushed the boundaries of acceptable subject matter in pop music. Merrilee Rush & the Turnabouts recorded the song, and it reached the Top Ten in June 1968;
Juice Newton
revived it in 1981 for a second Top Ten hit and a gold record. With Gorgoni, Taylor wrote "I'll Hold Out My Hand," recorded by the Clique for a Top 40 hit in December 1969. Also in 1969,
Janis Joplin
recorded Taylor and Jerry Ragavoy's "Try (Just a Little Bit Harder)" and released it as the lead-off track on her debut solo album, I Got Dem Ol' Kozmic Blues Again Mama!
Taylor had not given up his ambition to be a recording artist himself. He and Gorgoni recorded together under the name
Just Us
, then Taylor cut a series of solo albums in the 1970s, including This Side of the Big River, which reached the country charts in 1975, as did five Taylor singles between 1975 and 1977. His songwriting efforts also found favor in Nashville, with "Sweet Dream Woman" (co-written with Gorgoni) reaching the country Top Ten for
Waylon Jennings
in 1972 and
Anne Murray
's recording of "Son of a Rotten Gambler" in the country Top Ten in 1974. Nevertheless, Taylor gave up the music business and became a professional gambler, not returning to music until 1993 when he joined a national songwriters' tour. He released a new album, The Living Room Tapes, in 1997, followed by Seven Days in May in 1998, The London Sessions Bootleg in 2000, Black and Blue America in 2001, and a collaboration with
Carrie Rodriguez
, Let's Leave This Town, in 2002. A sampler mini-album drawing tracks from several ongoing recording projects, New Songs of Freedom appeared in 2008. Also appearing in 2008 was the ornately packaged Songs from a Dutch Tour, which featured both an autobiographically themed trade paperback book and a new CD of recorded material. The autobiographical tenet followed with the release of Taylor's 2009 album, Yonkers, NY, an earthy collection of new songs and stories about his hometown and family. In 2011, Taylor resurfaced with Rock and Roll Joe: A Tribute to the Unsung Heroes of Rock n' Roll, a collection of covers with John Platania and Kendel Carson. Taylor has always been mercurial, and he shifted gears yet again in 2011. Via Smithsonian Folkways, he released his first children's album, Golden Kids Rules, accompanied by his three granddaughters. Becoming increasingly more prolific, Taylor managed to deliver five new albums over the next five years including 2012's wry F**k All the Perfect People, 2014's The Little Prayers Trilogy, and 2016's Little Brothers, all on his Train Wreck label. The hot streak continued in February 2017 with A Song I Can Live With. ~ William Ruhlmann
full bio
Selected Discography
Similar Artists
Don't have a Pandora account? Sign up
Already have a Pandora account? Log In