Free personalized radio that
plays the music you love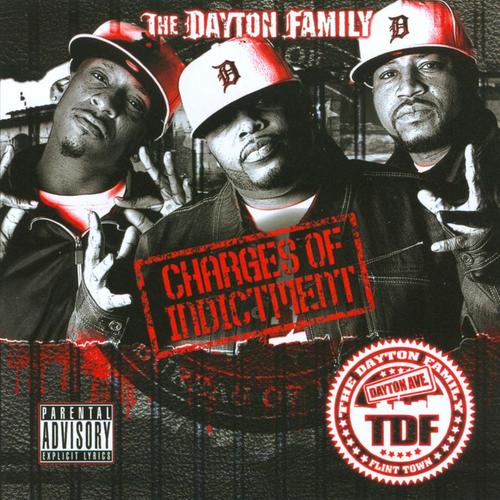 People who also like this
Though the Dayton Family never extended their reach to either the West or East Coast, the little-known rap group developed a substantial cult following in the Midwest during the mid-'90s with their potent hardcore rap. Their unlikely home base of Flint, Michigan, immediately gave them an idiosyncratic identity; a relatively uneventful, far from glitzy, industrial city an hour outside of Detroit, Flint hosts some of the most depressed ghettos in America. It was from these hopeless streets that the Dayton Family arose, naming themselves after one of the city's most infamous hustling streets, Dayton Avenue. Like Detroit's
Esham
and Memphis'
Three 6 Mafia
, the Dayton Family sincerely emulated their Midwestern mentality: a dark, grim mentality focused on modest survival rather than riches or fame. Unfortunately, the group's members all endured problems with the law throughout the late '90s; their numerous indictments prevented them from ever capitalizing on their modest success. As a result, years passed with only the occasional solo album to retain any interest in the cult group.
Back in the early '90s, Shoestring and Bootleg met via their younger brothers (one of them being future group member
Ghetto E
), and immediately began writing rhymes together, resulting in their first song, "Dope Dayton Ave." It wasn't long before another aspiring rapper named Matt Hinkle joined the duo and then, after teaming up with a local producer named Steve Pitts, the Dayton Family officially became a group. Together they recorded a 12" and got signed by the small Atlanta indie label Po Broke, who then released the group's debut album, What's on My Mind?, in 1995. In addition to this debut album, the Dayton Family also managed to score a slot on No Limit's Down South Hustlers compilation, where they opened the double album with their "Stick N Move" track, a magnificent break, the Dayton Family now had recognition not only in Flint but also throughout the South.
After substantial touring and word of mouth promotion, the Dayton Family returned to the studio to record their follow-up album, F.B.I. As a testament to their quick ascension to the position of being one of the underground's most up-and-coming hardcore rap groups, F.B.I. ended up going gold and even managed to inch into the R&B Top Ten chart at one point in late 1996. Unfortunately, just as the Dayton Family were on their way to mass recognition in the hardcore rap underground, the law intervened. Between What's on My Mind? and F.B.I., group member Matt Hinkle had gone to jail, being replaced by Bootleg's younger brother,
Ghetto E
. But if that wasn't enough, Bootleg ended up being indicted after the release of F.B.I., soon followed by other group members over the course of the successive years. Throughout the late '90s, while the Dayton Family dealt with their legal problems, both Bootleg and Shoestring managed to record and release solo albums in 1999. Unfortunately, neither of the albums managed to sell many copies outside of the Flint area and suddenly the group was bordering on the brink of calling it quits. Yet in 2001,
Ghetto E
, Shoestring, and Bootleg all signed to Detroit rapper
Esham
's Overcore label, a testament of the group's continuing persistence in the face of constant adversity. A long layoff followed those solo efforts and a 2002 group album, Welcome to the Dopehouse, before the group finally returned as a duo in summer 2005 with Family Feud. Back on Dayton Ave. followed in 2006 along with the remix effort Return to Dayton Ave. In 2010, the band signed with the Psychopathic Records imprint Hatchet House with their Charges of Indictment album landing on the label a year later. ~ Jason Birchmeier
full bio
Selected Discography
Similar Artists
Don't have a Pandora account? Sign up
Already have a Pandora account? Log In