Free personalized radio that
plays the music you love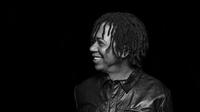 People who also like this
Djavan is a Brazilian composer, singer, and the owner of a respectable discography. His international success has taken him to the highest-ranking venues worldwide and his songs have been recorded by
Al Jarreau
,
Carmen McRae
, the Manhattan Transfer, and, in Brazil by
Gal Costa
, Paralamas do Sucesso,
Ed Motta
,
Leila Pinheiro
, Chico César,
Dori Caymmi
,
Nana Caymmi
,
Rosa Passos
, Lenine,
Elba Ramalho
, João Bosco, Zélia Duncan,
Leny Andrade
,
Chico Buarque
,
Daniela Mercury
,
Ney Matogrosso
, Dominguinhos,
Jane Duboc
,
Caetano Veloso
, Maria Bethânia,
Beth Carvalho
, João Donato, Joyce,
Johnny Alf
, and other artists.
Djavan had early contact with music through his mother. From the environment, he took the rich northeastern folklore as influences. But he only began to play at 16, when he took the violão as a self-taught instrument. Abandoning his studies, he had to work small jobs. Still in his hometown, he formed the group LSD (Luz, Som, Dimensão), which covered
the Beatles
' repertory, playing in every venue for pocket money. Moving to Rio in 1973, he became acquainted with Edson Mauro, a fellow statesman who was Rádio Globo's sports speaker, and presented Djavan to Adelzon Alves, who introduced him to Som Livre's producer João Mello. A month later, he was hired by Som Livre as a singer for soap opera soundtracks. In this capacity, he would record the songs "Qual é" (Marcos and Paulo Sérgio Valle) for the soap opera Ossos do Barão, "Presunçosa" (Antônio Carlos and Jocafi) for Super Manuela, "Calmaria e Vendaval" (Toquinho and Vinicius) for Fogo sobre terra, and "Alegre Menina" (
Dori Caymmi
and Jorge Amado) for Gabriela. He also participated in several hit-parade records, recording other composers' songs. Meanwhile, to fatten his meager budget, he worked as a crooner for four years at Number One and 706 nightclubs, before his breakthrough as a composer. Participating in TV Globo's festival Abertura (1975), he won second place with his song "Abertura." His first single came four months later with the songs "E que Deus Ajude," "Um Dia," "Rei do Mar," and "Fato Consumado." One year after, he recorded his first LP, (A Voz, o Violão e a Arte de Djavan, Som Livre), which had "Fato Consumando," "E que Deus Ajude," "Pára Raio," "Maria Mercedes," "Na Boca do Beco," "Ventos do Norte," "Magia," "Muito Obrigado," "Maçã do Rosto," "Embola Bola," "Quantas Voltas dá o Mundo," and "Flor de Lis," the latter scoring a big hit which endures even today.
A while later, he did a solo show at the 706 nightclub for three months. He recorded a single arranged by João Donato with songs "É hora" and "Romeiros" and left Som Livre for Odeon. He then recorded Djavan (1979), Alumbramento (1980), and Seduzir (1981). In 1982, he signed with CBS, recorded Luz in the U.S. (produced by
Ronnie Foster
), where he made contacts with
Quincy Jones
, who acquired the publishing rights of many of his songs through Djavan's own publishing Luanda.
Stevie Wonder
was a guest star on that album. In 1984, he recorded Lilás with production help from Eric Bulling, whose international sound can be heard on that album. In the same year, he worked in the film Para Viver um Grande Amor (Miguel Faria, Jr.). He also recorded Brazilian Knights and a Lady (1985), Meu Lado (1986), Não é Azul mas é Mar (1987), and Bird of Paradise (1988). In 1989, he did Djavan, accompanied by flamenco guitar player
Paco de Lucia
on the track "Oceano," included in a major soap opera. He followed with Puzzle of Hearts (1990), Coisa de acender (1991, with a partnership with
Caetano Veloso
on "Linha do Equador"), and Novena (1994). In 1996, he recorded Malásia, which had Tom Jobim's "Correnteza" included on a prime time soap opera and, in 1998, Bicho Solto -- o 13o. In 1999, he recorded Ao Vivo in two volumes, which sold 1.2 million copies and garnered him his first Diamond Record. He was awarded with three Multishow prizes: Best CD, Best Show, and Best Singer (popular election by vote of the cable channel spectators). He was paid tribute in the series Talento Brasileiro and with three Lumiar Songbooks, having his songs performed by
Gal Costa
, Paralamas do Sucesso,
Ed Motta
, Cláudio Zolli, Ângela Ro Ro,
Leila Pinheiro
, Garganta Profunda, Chico César,
Dori Caymmi
,
Nana Caymmi
,
Rosa Passos
, Rosana, Orlando Morais, Lenine,
Paulinho Moska
,
Elba Ramalho
, João Bosco, Zélia Duncan,
Cidade Negra
, Sandra de Sá,
Leny Andrade
,
Chico Buarque
,
Daniela Mercury
,
Ney Matogrosso
, Dominguinhos,
Jane Duboc
, Zé Ricardo, Personagens,
Caetano Veloso
, Maria Bethânia,
Beth Carvalho
, João Donato, Daúde, Joyce,
Johnny Alf
, Eduardo Dusek, Be Happy, Fátima Guedes, and Clara Sandroni. The following year, Djavan won a Grammy for Best Brazilian Song for "Acelerou" at the first Latin Grammy Awards. ~ Alvaro Neder
full bio
Selected Discography
Similar Artists
Don't have a Pandora account? Sign up
Already have a Pandora account? Log In