Free personalized radio that
plays the music you love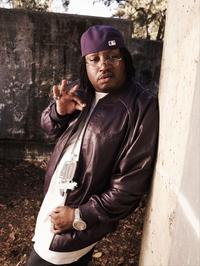 People who also like this
Synonymous with Bay Area rap, E-40 garnered a regional following, and eventually a national one, with his flamboyant raps, while his entrepreneurial spirit did much to cultivate a flourishing rap scene in communities such as Oakland and his native Vallejo. E-40 spent years releasing music independently and was among the first Bay Area rappers to sign to a major label. Throughout the '90s and into the following decade, he released a series of widely distributed albums on Jive, and though only 1995's In a Major Way went platinum, all of them were well received regionally and proved highly influential, not only on the West Coast but also in the South. Concurrently, the Bay Area rap scene, invigorated by the hyphy sound it cultivated, grew in popularity. It had no bigger champion than E-40, whose significance can't be measured simply by hits and sales. His long list of guest features is representative of the esteem in which he is held, as practically every regional act has sought his presence.
Born Earl Stevens on November 15, 1967, in Vallejo, California, E-40 made his rap debut in 1990 on Let's Side, an EP by
the Click
. The EP was co-produced by
Mike Mosley
and Al Eaton. In 1993, E-40 made his solo album debut, Federal, a nine-track LP/14-track CD produced by Studio Ton and released by Sick Wid' It in association with SMG (Solar Music Group), a regional distributor. Then in 1994, on the strength of the regionally popular independently released single "Captain Save a Hoe" (aka "Captain Save 'Em Thoe") from the six-track Mail Man EP, E-40 signed a recording contract with Jive Records, the home of Bay Area pioneer
Too Short
since 1987. Jive re-released "Captain Save a Hoe" on 12" and also re-released the Mail Man EP, adding two bonus tracks; all the songs on the EP, including "Captain Save a Hoe," were produced by Studio Ton, except one of the bonus tracks, "Ballin' Out of Control," which was produced by
Mike Mosley
and
Sam Bostic
.
In 1995 alone, Jive released four E-40 albums: a reissue of
the Click
's Down and Dirty; Game Related, a newly recorded album by
the Click
; a reconfigured version of Federal, and In a Major Way, a newly recorded album produced by Studio Ton,
Mike Mosley
/
Sam Bostic
, and Funk Daddy. Of these numerous releases, In a Major Way proved E-40's breakthrough. Featuring a collaboration with fellow Bay Area hardcore rappers
2Pac
,
Mac Mall
, and
Spice 1
, "Dusted 'n' Disgusted," in addition to several songs that would also become fan favorites, the album sold over one million copies and took the rapper's career to a new level of respectability.
Beginning with Tha Hall of Game (1996), E-40 released six additional solo albums on Jive -- The Element of Surprise (1998), Charlie Hustle: The Blueprint of a Self-Made Millionaire (1999), Loyalty and Betrayal (2000), Grit & Grind (2002), Breakin News (2003) -- plus one further album by
the Click
, Money & Muscle (2001). Over the course of these albums, E-40 maintained his regional following and picked up additional fans nationally. Besides "Captain Save a Hoe," only two of his Jive singles ever charted on the Billboard Hot 100 ("1-Luv," 1995; "Things'll Never Change," 1996), and following his initial burst of popularity from 1994 to 1996, his sales generally declined from one album to the next. During the late '90s, E-40 also began being featured as a guest on Southern rap albums such as
8ball
's Lost,
Master P
's MP da Last Don, and
Scarface
's My Homies in 1998 alone.
E-40's ties to the South became most clear in 2006, after the expiration of his contract with Jive, when he partnered with
Lil Jon
and his BME Recordings label for My Ghetto Report Card, released in association with Warner Bros. The album -- featuring production from
Lil Jon
as well as Bay Area beatmakers Droop-E,
Rick Rock
, Studio Ton, and
Bosko
-- was E-40's most successful in years, and it marked his return to the Billboard Hot 100 with a pair of impressively charting singles: "Tell Me When to Go," featuring
Keak da Sneak
(number 35), and "U and Dat," featuring
T-Pain
(number 13). His 2008 effort, The Ball Street Journal, featured the
Lil Jon
production "Break Ya Ankles" as its lead single, followed by the
Akon
feature "Wake It Up."
Two years later, he returned with the ambitious Revenue Retrievin' project, a double album split into two separate releases. The Day Shift version featured the more street-oriented cuts, while the Night Shift version was filled with club tracks. The project turned into a quadrilogy in 2011 with the simultaneous release of his 13th (the varied Revenue Retrievin': Overtime Shift) and 14th (the very dark Revenue Retrievin': Graveyard Shift) albums. A year later he returned with another batch of releases, this time divided into three single discs titled The Block Brochure: Welcome to the Soil, Pt. 1, 2, and 3. The year 2014 saw the launch of a four-part album as Sharp on All 4 Corners: Corner 1 and Corner 2 landed. Sharp on All 4 Corners: Corner 3 and Corner 4 were scheduled for 2015 but were preceded the following year by "books" one and two of The D-Boy Diary. ~ Jason Birchmeier
full bio
Selected Discography
Similar Artists
Don't have a Pandora account? Sign up
Already have a Pandora account? Log In