Free personalized radio that
plays the music you love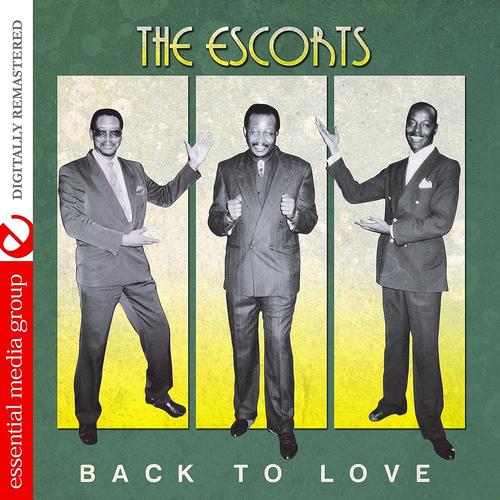 People who also like this
The Escorts literally tried to sing their way out of Rahway State Prison (NJ). All seven -- Reginald Haynes, Lawrence Franklin, Robert Arrington, William Dugger, Stephen Carter, Frank Heard, and Marion Murphy, with assistance from producer/writer/singer
George Kerr
-- were serving time for various felonies and somehow hooked up with
Kerr
who was allowed to bring recording equipment into the slammer, which accounts for the less than sterling quality of their tracks;
Kerr
recorded the Escorts in prison then sweetened the tracks on the outside.
The project lasted from 1973 to 1974 and resulted in five singles, the first, "All We Need Is Another Chance, Pts. 1 & 2," written by
Kerr
, was tailored for them. The Alithia Records release reminds you of
Kerr
's productions on the Whatnauts, but not nearly as sharp, though the Escorts multi-man (seven singers) lineup provided for a full harmony sound. The record saw airtime in Jersey, New York, Philly, Virginia, Maryland, and a few other locales, mostly along the East Coast, but it never really broke. But just recording and having record releases gave the Escorts tons of hope.
Kerr chose the remake route for singles two and three. "Look Over Your Shoulder" b/w "By the Time I Get to Phoenix" didn't cut the mustard;
Kerr
had already cut a far superior version of the A-side on the O'Jays for Bell Records a few years earlier. The Escorts closed out 1973 with two more
Kerr
productions previously done by the O'Jays: "I'll Be Sweeter Tomorrow" b/w "I'm So Glad I Found You"; once again, the originals reigned supreme.
Kerr
, who sung with
the Serenaders
, usually managed at least one R&B Top 20 hit with everybody he produced, but never could get the Escorts that high on the charts. Prior to working with them, he enjoyed success with the Moments,
Linda Jones
, the Whatnauts, Barbara English, and others. Alithia issued one more single the summer of 1974 entitled "Lets Make Love at Home" (arguably one of their finest), but the results were the same -- a lot of promise, but it charted low and royalties never materialized. An album, 3 Down 4 to Go, dropped in 1973 and Collectables Records released a CD All We Need Is Another Chance in 1994; subsequent CDs', The Best of the Escorts (Sequel Records) and Prisoners of Soul (Priority Records) are fine efforts. Some of the Escorts best (unreleased as singles) songs are on these compilations and the digitally remastered compact disks are far superior to the original vinyl releases.
Franklin
and
Arrington
resurrected the Escorts in 1981 for an unsuccessful two-single run. With new Escorts -- George Byles, James Green, Frank Harris, and Grover Troutman -- they cut "Love Is Like a Dream" b/w "Make Me Over Lord" and "Heart of Gold" b/w "Sing a Happy Song" on Knockout Records. Reginald "Reggie" Haynes, the Escorts' original lead singer, embarked on a solo career that fizzled quick; his "Get Ready to Move" b/w "I'll Be Sweeter Than Yesterday" on Escort Records bombed in 1986. ~ Andrew Hamilton
full bio
Selected Discography
x
Track List:
Little Green Apples (Digital 45) (Single)
x

Track List:
I'll Be Sweeter Tomorrow (Single)
Similar Artists
Don't have a Pandora account? Sign up
Already have a Pandora account? Log In