Free personalized radio that
plays the music you love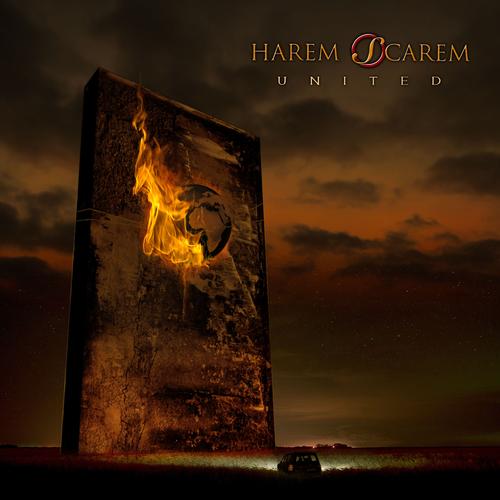 People who also like this
Formed in Toronto, Ontario in 1987, Harem Scarem (named after a Bugs Bunny cartoon) are a hard rock/glam metal outfit known for their hard-hitting guitar riffs, incendiary guitar solos, powerful vocals, and huge anthemic choruses. The band was formed in 1987 by frontman and vocalist Harry Hess (formerly of Blind Vengeance) and guitarist Pete Lesperance (formerly of Minotaur). With the addition of bassist Mike Gionet and drummer Darren Smith, the band began to attract attention when they released a demo CD in 1990. Due to the professionalism and strength of the recording, the band was signed to Warner Music Canada. Their eponymous full-length debut was released in the summer of 1991, and placed in the Top 100 of the Canadian charts. The record was a success, spawning five singles (with "Slowly Slipping Away," "Something to Say," and "Honestly" proving particularly popular), and much of the album was featured in the Canadian TV series Degrassi Junior High. The album also featured guest appearances from fellow Canadian rock musicians Paul MacAusland of
Haywire
, Carl Dixon of Honeypatch, Ray Coburn of
Honeymoon Suite
, and songwriter Christopher Ward.
They released their sophomore effort, Mood Swings, in 1993 -- it incorporated a much harder-hitting and heavier sound than their first album. Although it didn't chart as high, its lead single, "No Justice," did well, earning them a burgeoning fan base in Japan and making way for a live unplugged EP, Live & Acoustic. The releases were followed with a Canadian and European tour. 1995 saw the release of third album Voice of Reason, which retained the heavy nature of Mood Swings, but anchored it with an altogether darker sound palette. Lyrically, it was more illustrative in its themes and concepts, while musically it utilized a Wall of Sound effect as Lesperance experimented with a vast array of effects pedals. Such a stark sonic sound divided some fans, and while it wasn't a commercial success, it did spawn a hit with the track "Blue" and garnered praise from critics for the band's decision to move into new territory. Following its release, bassist Mike Gionet left and was replaced by Barry Donaghy, formerly of Blu Bones. Two more studio efforts followed -- 1997's Karma Cleansing and 1998's Big Bang Theory (both saw a modernized approach to the band's sound, with Donaghy providing some vocal duties on the latter) -- before the guys decided to change their name to Rubber in 1999 (this was only for Canadian performances and releases; they remained Harem Scarem for the rest of the world).
Along with the name change, the band opted to explore more new sounds. This decision drew mixed reactions from both fans and critics, with some unsure of how to digest the group's more radio-friendly style. The late '90s also saw the bandmembers collaborating with other artists, working on various projects from their own studio hub and helping develop the careers of younger Canadian acts. The band released two further albums under the Rubber moniker (1999's Rubber and 2001's Ultra Feel, which featured drummer Creighton Doane, who'd replaced Darren Smith after he left to focus on his own band, Juice) before returning to their original name. Performing as Rubber, the band had been somewhat successful, but die-hard fans still wanted the guys to return to the classic sound of their earlier Harem Scarem days. The ensemble took note and returned in the new millennium as a re-invented Harem Scarem.
The first album after their return, 2002's Weight of the World, hearkened back to the earlier sound of the band, particularly that heard on Mood Swings. Having already made their mark with a number of live recordings, the band pleased fans with a dual CD/DVD release (2003's Live at the Gods) of their 2002 appearance at the U.K.-based Gods Festival. Harem Scarem decided to veer in the opposite direction with their follow-up, 2003's Higher, which presented a more accessible classic rock sound with modern production. 2003 also saw the release of Harry Hess' debut solo effort, Just Another Day; the release was praised for its unexpected aural style, which was akin to that of the Rubber albums, and for its incorporation of a new power pop-esque sound. Pete Lesperance also put out his debut solo record, Down in It, in 2004 (the album was re-recorded in 2006 by Lesperance's next band, Fair Ground, with Canadian producer and
Our Lady Peace
guitarist Mike Turner). The release surprised fans; many had assumed it would be an instrumental guitar record, but it was largely made up of Lesperance taking on some impressive vocal duties in addition to his remarkable guitar work. At the same time, numerous copies of their first-ever demo CD were occasionally appearing for sale on eBay; this inspired the band to compile those early demo recordings for an official compilation titled The Early Years in 2003, which also featured some previously unreleased demos from the Mood Swings sessions. Doane was also busy during this period, releasing his debut solo album, Learning More & More About Less & Less, via Bullseye Records. The record was a welcome surprise and praised by many.
Harem Scarem itself certainly didn't remain quiet; they forged ahead with 2005's Overload and 2006's Human Nature. Both records consolidated the different types of sounds and styles they'd touched upon throughout their career up to that point. The following year, Hess revealed that the band would record one more album before Harem Scarem called it a day. Doane elaborated on the announcement, stating that while there was no bad blood between bandmembers, it was time for each of them to move on to other projects. Before their final full-length, Harem Scarem put out the Melodic Rock EP in the spring of 2008, which was made up of five unplugged recordings of the band's classics, including songs from the Human Nature album. That album (the 12th in the band's overall catalog), titled Hope, arrived in the summer of 2008 and was a success with many critics and fans: it was considered both a cohesive return to the sound of the band's earlier days and a reflection of the anthemic nature and melodic cuts of the outfit's later work as heard on 2005's Overload. After recording Hope, little was heard from the band until 2010, when Italian rock label Frontiers Records announced a new project called First Signal, featuring Hess and Smith in the lineup. This new band dropped an eponymous album in the summer of that year and followed up with a second, One Step Over the Line, in 2016. Fans were delighted to hear some exciting news at Christmas in 2012 when they learned that the band would be headlining the Firefest festival in Nottingham, U.K., the following year.
The group reunited in 2013 to record three brand new songs and to re-record the classic Mood Swings (released as Mood Swings II). 2014 was another exciting year for the band and their fans when Hess and Lesperance revealed they would be reuniting to record the long-awaited 13th album (simply titled Thirteen). The record was released via Frontiers in December of that year to widespread acclaim. The band kicked off 2017 with the announcement of their appearance at the Rockingham Festival at Nottingham Trent University in October of that year. The announcement was swiftly followed by Harem Scarem's 14th effort, United, in May 2017. The record featured Hess, Lesperance, and Doane, and a guest appearance from original drummer Darren Smith on backing vocals (he would drum on subsequent tour dates). United was released on Frontiers and garnered further praise from both critics and fans, with many praising the band's unwavering creativity along with their courageous and bold approach to songwriting. ~ Rob Wacey
full bio
Selected Discography
Similar Artists
Don't have a Pandora account? Sign up
Already have a Pandora account? Log In