Free personalized radio that
plays the music you love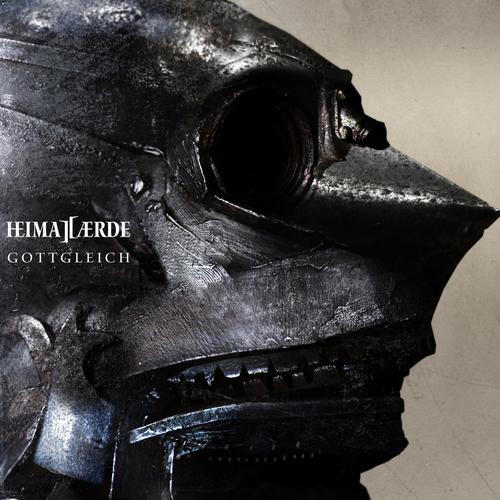 People who also like this
The Templar-obsessed electro-industrial group Heimataerde ("Home Soil") cleverly combined three separate yet related genres from Germany's "dark scene" to create something that was both fresh and new, yet rooted in the distant past. Their use of medieval instruments (most notably bagpipes) and melodies was not unique in itself. The subgenre of Mittelalter-Rock ("medieval rock") had already been popular in Germany for many years, with bands such as
Subway to Sally
,
Schandmaul
, and
Letzte Instanz
regularly topping the indie charts, but no one had thought to incorporate medieval music with electro-industrial before.
Begun in 2004 as the solo project of one DJ Ash, Heimataerde released its debut EP Ich Hab die Nacht Getraeumet ("I Dreamed the Night"), which was an immediate success. He signed with the influential labels Infacted in Germany and Metropolis in the United States. Under the Heimataerde moniker, he released an album a year between 2005 and 2007 -- Gotteskrieger ("Warrior of God"), Kadavergehorsam ("Blind Obedience"), and Leben Geben, Leben Nehmen ("To Give Life, To Take Life") -- this last featuring their unsurpassable club hit "Vater" ("Father"), arguably one of the best electro-industrial songs ever recorded. Each album showcased an increasingly sophisticated songwriting technique and production standards, while furthering the ongoing conceptual storyline of a fallen and cursed Templar knight, Ashlar von Megalon, who wanders the darkness in an eternal quest for meaning and redemption.
After initially refusing to play live, DJ Ash finally consented to appear at 2007's Wave-Gotik-Treffen, the world's leading "dark scene" festival, and recruited a full band complete with guitar player, keyboardist, and piper. Their unswerving, absolute commitment to all aspects of the concept is truly commendable. Each of the albums furthers the story; all feature exquisite artwork; the first three include chapters of the story, in pages of dense text which take up most of the booklet; while the next two are available as special editions, each of which features an additional CD filled with a fully dramatized audio book complete with music and sound effects. The band even adopted the personae of the Templar knights in the story, complete with medieval names ("Ansgar von Hucretha"), and appeared on-stage garbed in full Templar costume, chain mail, and brandishing swords and shields, all without a hint of irony.
In 2010, after a break of three years, the full band appeared for the first time on an album, Unwesen ("Mischief"). The disc incorporated some Middle Eastern instrumentation and, with the addition of the heavy guitars, their sound took on some of the characteristics of another popular German subgenre, NDH (Neue Deutsche Härte, "New German Hardness", which encompasses acts such as
Rammstein
and
Oomph!
), allowing Heimataerde to cross over to that style's huge audience. In 2012, buoyed by their ever-increasing success, they moved to German metal label Golden Core -- part of the huge
ZYX
entertainment corporation -- which released their fifth album, Gottgleich ("Godlike"). ~ John D. Buchanan
full bio
Selected Discography
Similar Artists
Don't have a Pandora account? Sign up
Already have a Pandora account? Log In