Free personalized radio that
plays the music you love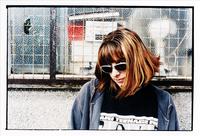 People who also like this
Probably the biggest
Ramones
fans in Wales, if not the entire United Kingdom and maybe the world, Helen Love mixed da bruddahs with a little B-52's and a whole lot of
Pooh Sticks
-style indie irony to create a sunny and unapologetically disposable sound. Formed in Cardiff, Wales, in 1992 Helen Love (like
Blondie
, they're a group) consists of the pseudonymous Helen Love on bratty shout-along vocals, Sheena -- who is, of course, a punk rocker -- on buzzsaw guitars, and Roxy and Mark on dueling Casio keyboards, which also double as drum machines. Their low-tech, high-energy sound landed them on the estimable U.K. indie Damaged Goods, where they released their statement of purpose with "Formula One Racing Girls" in 1993. (This single, it should be noted, coined the term "girl power" a good three years prior to
the Spice Girls
' media blitz.) The unabashedly adulatory "Joey Ramoney" followed in 1994, itself followed by "Punk Boy," a giant step melodically and lyrically that Northern Ireland's
Ash
later covered on their Crazed and Confused EP.
Helen Love's next step was the 10" EP Summer Pop/Punk Pop, a five-song celebration of "Summer Pop Radio" and related activities that are like a '90s U.K. indie answer to
the Beach Boys
' Summer Days (And Summer Nights). Released in 1995, the "Bubblegum" single introduced a new trick into the group's repertoire by unashamedly nicking the chorus from
the Specials
' "Much Too Young" for the flip, "Let's Go." The three-song Ahead of the Race CD-EP introduced the group to the digital era with a slightly mellower sound, but 1996's Beat Him Up was punkier than anything since the group's debut. The group's final release for Damaged Goods, the four-song We Love You EP, was probably their strongest work, but a dispute with the label led to the group signing with the slightly larger
Che
imprint in 1997. The resulting EPs, Does Your Heart Go Boom and Long Live the UK Music Scene, were made without Sheena, but she was back on board for the group's first full-length album, 2000's Love and Glitter, Hot Days and Muzik. The album was reissued a year later by Damaged Goods with extra tracks added.
Apart from a holiday single (a cover of
Joey Ramone
and Debbie Harry's "Merry Christmas I Don't Want to Fight"), the group was quiet until the release of the Bubblegum Killers EP in 2005. Helen Love's next single, 2006's "Junk Shop Discotheque," was their first for new label Elefant. They followed it up with the vocoder-heavy It's My Club and I'll Play What I Want To in early 2008. After another single in 2009 ("Calm Down Dad"), the band took a bit of a break from recording. When they resurfaced in the summer of 2013 with a new single, "Atomic," the group sported a new synth pop-influenced sound to go with their pogo-ready punk-pop. Their fourth album, Day-Glo Dreams, was released by Elefant in July of 2013 and followed by a Christmas single, "Hark the Herald Angels," later that year. After two more singles for Elefant in 2014, "Pogo Pogo," and "Where Dylan Thomas Talks to Me," a tribute to Welsh poets Dylan Thomas, Vernon Watkins, and Nigel Jenkins, the group moved over to a new label, Alcopop! to release the 2016 album Smash Hits. ~ Stewart Mason & Tim Sendra
full bio
Selected Discography
Similar Artists
Don't have a Pandora account? Sign up
Already have a Pandora account? Log In